Esports Ecosystem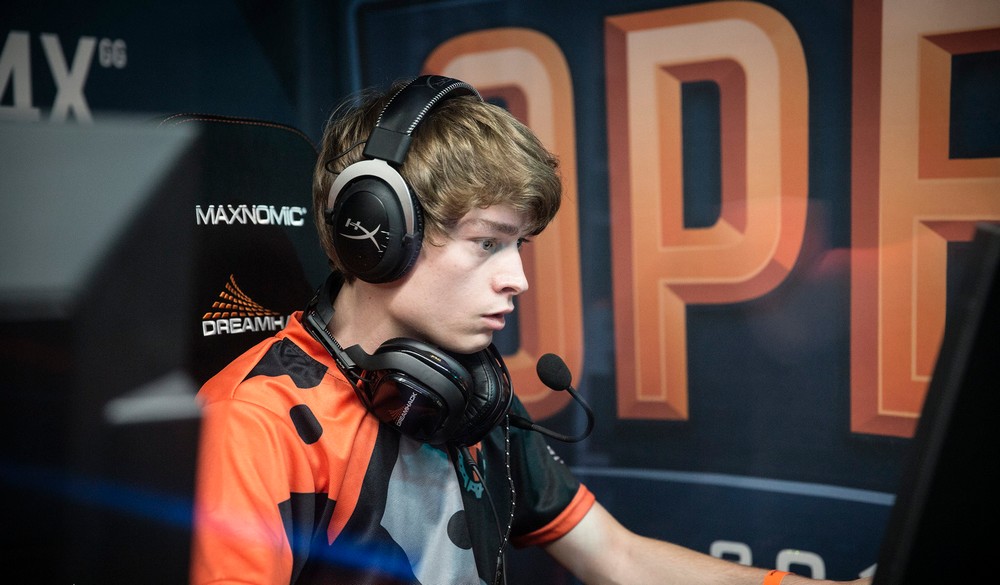 T1 melakukan langkah berani. Mereka merekrut mantan pemain CS:GO, Braxton Pierce (Brax), untuk menjadi player FPS terbaru Riot Games, Valorant
Belakangan tim asal Korea Selatan, T1, sedang melakukan ekspansi besar-besaran. Sebelumnya dikenal dengan nama SKT T1, tim tersebut bekerja sama dengan Comcast dari Amerika Serikat untuk membentuk T1. Setelah kerja sama tersebut terjalin, T1 terlihat sangat gencar melakukan ekspansi di sana dan sini. Beberapa contohnya seperti target mereka membuat program komersial di tahun 2020 ini, bekerja sama dengan Nike, Logitech G, dan dua sponsor lainnya.
Dari sisi esports, mereka juga terus melebarkan sayap, memastikan nama T1 hadir di berbagai cabang game esports. Mereka menambahkan coach legendaris dari tim League of Legends SKT T1 untuk melatih divisi Dota 2 T1, merekrut Leonardo Lopez Perez (MkLeo) dari cabang game Smash Bros, dan yang terbaru adalah mempersiapkan pemain untuk FPS terbaru dari Riot Games, Valorant.
The prodigy has joined the server.

T1 is excited to welcome @brax1wnl to the team as a creator and professional for Valorant, CS:GO and FPS titles!#T1WIN#T1Fightingpic.twitter.com/fsDL9huxlZ

— T1 (@T1) March 10, 2020
Untuk mencapai hal tersebut, mereka merekrut mantan pemain CS:GO, Braxton Pierce (Brax), sebagai pemain profesional Valorant pertama dari tim T1. Mengutip dari Dot Esports, dikatakan bahwa Brax akan tetap bermain CS:GO, namun tidak akan berkompetisi, melainkan sebagai Content Creator.
Masih dari Dot Esports, Brax dikatakan sebagai salah satu talenta muda terbaik sepanjang sejarah skena kompetitif CS:GO. Namun apa mau dikata, Brax tak lagi bisa berkompetisi di dalam turnamen CS:GO besutan Valve. Brax dan 6 pemain lainnya di-banned dari Valve Event secara permanen pada 5 Januari 2016 lalu, karena skandal matchfixing yang ia lakukan pada.
Sejak saat itu, ia jadi hanya bisa bertanding di kompetisi lokal, sampai akhirnya ia mengumumkan pensiun dari CS:GO pada 28 Februari 2020 kemarin.
I am no longer with Swole Patrol. I have decided to take a step back from competitive CS and although I may still stream CS in the future, my main goal is to await the release of Project A and put my ambitions of being the best in the world to fruition.

— T1 Brax (@brax1wnl) February 28, 2020
Valorant sendiri merupakan game FPS yang akan segera dirilis oleh Riot Games. Sebelumnya game ini disebut sebagai Project A yang teaser-nya sudah ditunjukkan saat acara Riot 10-Year Anniversary Celebration.
Game ini seperti kombinasi antara CS:GO dengan Overwatch, yang mana pemain tetap mengutamakan skill tembak-menembak, sambil menggunakan skill khusus karakter untuk permainan taktikal. Setelah teaser tersebut muncul, Valorant akhirnya mulai muncul sedikit demi sedikit sejak awal Maret 2020 kemarin. Tak lama, Valorant akhirnya mengungkap tanggal rilis, beserta berbagai karakter yang akan hadir untuk pertama kalinya.
Valorant sepertinya memang punya potensi sukses di masa depan, apalagi ditambah perekrutan terbaru yang dilakukan T1. Melihat hal ini, akankan Valorant menjadi salah satu kiblat esports besar lainnya di masa depan?