Esports Ecosystem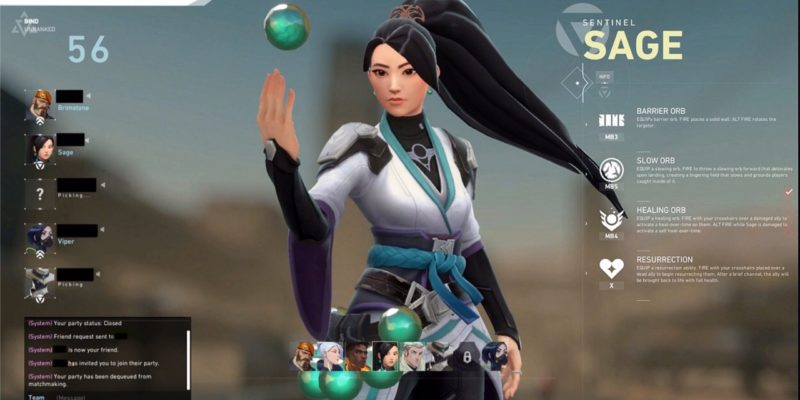 Game FPS dari Riot ini tadinya diberi nama Project A.
Riot Games sangat ambisius di tahun 2020 ini. Pasalnya, mereka mengumumkan akan membuat beberapa game di genre yang berbeda. Legend of Runeterra yang merupakan card game bertema League of Legends telah memasuki fase beta pada bulan Januari kemarin. Selanjutnya, Riot Games juga memperkenalkan game ber-genre FPS mereka yang dinamakan Project A. Melihat video trailer-nya, Project A bagaikan gabungan antara CS:GO dan Overwatch. Hero-based FPS memang menarik untuk dimainkan bagi penggemar genre MOBA dan FPS. Tetapi setelah pengumuman trailer-nya, Riot Games belum memberikan informasi lebih lanjut mengenai Project A mereka. Tetapi mereka memastikan akan memberikan update di tahun 2020 ini.
Dikutip dari Daily Esports, baru-baru ini ada seseorang yang mendapatkan informasi mengenai pendaftaran merek dagang "Valorant" oleh Riot Games. Belum bisa dipastikan apakah merek yang terdaftar ini untuk digunakan di game FPS Project A mereka. Bersamaan dengan penemuan ini, tiba-tiba Twitter dikejutkan dengan munculnya akun @PlayVALORANT yang sudah diikuti oleh para atlet esports CS:GO dan Rainbow Six Siege. Pada akun Twitter tersebut, terdapat banner yang menunjukkan angka 02.
Most parts of this #ProjectA screenshot have been shared on various pages, here is the the full image in the highest resolution we could find!
L: Three character names [Brimstone; Sage; Viper], type [support; defense; offense?]
B: Chat and avatars
R: Sage's ability descriptions pic.twitter.com/3B24nEZQCC

— ValorantTheGame – #ProjectA News & Leaks (@ValorantTheGame) February 27, 2020
Screenshot game Project A juga tersebar di Twitter. Akun @ValorantTheGame  menyebarkan screenshot saat fase pemilihan karakter di game Project A. Di screenshot ini terlihat beberapa karakter dan informasi mengenai skill yang dimiliki oleh Sage. Berperan sebagai support, Sage memiliki beberapa skill yaitu Barrier Orb, Slow Orb, Healing Orb dan Resurrection.
Viper juga sempat diperlihatkan di trailer Project A. Skill yang ia miliki lebih terlihat offensive dibandingkan Sage. Jumlah skill yang dimiliki para karakter ini lebih banyak dibandingkan dengan para karakter di Overwatch. Begitu banyak active skill, Project A memiliki elemen MOBA yang kental. Yang membuat saya penasaran, seberapa liar developer Project A untuk menciptakan skill mechanic di game-nya.
Update: Riot Games juga telah merilis laman resmi dari Valoran yang bisa Anda akses di tautan ini.
From Our Network