Esports Ecosystem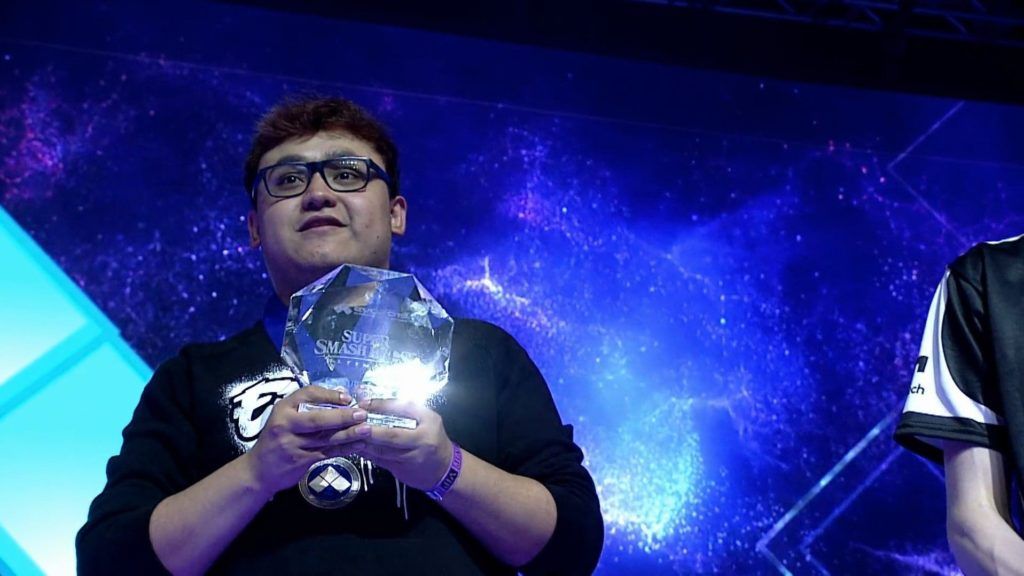 MkLeo akan memperkuat reputasi T1 di Amerika Utara dan di kalangan komunitas fighting game
T1 baru saja menandatangani kontrak dengan Leonardo "MkLeo" Lopez Perez. Menurut Panda Global Rankings Ultimate, Perez adalah pemain Smash Ultimate terbaik saat ini. Perez bergabung dengan T1 beberapa hari setelah dia mengalahkan Enrique "Maister" Hernández Solís dan memenangkan Frostbite 2020. Sebelum menandantangani kontrak dengan T1, Perez merupakan bagian dari Echo Fox.
"Saya sangat senang karena MkLeo memutuskan untuk bergabung dengan T1. Dia akan memperkuat reputasi kami di Amerika Utara serta membuktikan komitmen T1 untuk masuk dalam komunitas fighting game," kata CEO T1, Joe Marsh, menurut laporan ESPN. "Saya percaya, dia akan bisa meneruskan karirnya sebagai salah satu pemain terbaik sepanjang masa."
Sebagai organisasi esports, T1 dikenal berkat tim League of Legends mereka, yang telah memenangkan turnamen League of Legends World Championship sebanyak tiga kali. Namun, mereka mulai menunjukkan ketertarikan untuk melebarkan sayap ke komunitas fighting game. Pada April 2019, T1 menandatangani kontrak dengan Jason "ANTi" Bates dan Larry "Larry Lurr" Holland, lapor Dot Esports. Sayangnya, Larry Lurr memutuskan untuk keluar pada Januari 2020. T1 kemudian mulai mencari pemain pengganti. Pilihan T1 jatuh pada MkLeo. Selain mewakili T1 dalam pertandingan Smash Ultimate, MkLeo juga akan membuat konten.
"Saya sangat senang untuk bermain dan membuat konten bersama T1. Saya akan terus berusaha untuk menembus batas meta di Ultimate dan memenangkan banyak turnamen," kata MkLeo melalui akun Twitter resminya. "Terima kasih untuk kesempatan ini. Ini adalah awal dari perjalanan saya dengan keluarga baru saya, T1."
It's no Joke-r. T1 is officially welcoming @Mkleosb to our Smash roster!
We're proud to strengthen our North American presence and continue our winning legacy with this superstar on our side! #T1WIN#T1Fightingpic.twitter.com/GdaZFPWXbs

— T1 (@T1) February 27, 2020
MkLeo pertama kali memenangkan turnamen Super Smash Bros. di Wii U untuk kawasan Amerika pada Desember 2016. Sejak saat itu, dia menjadi salah satu pemain terbaik yang masih aktif. Dalam acara 2GGT: ZeRo Saga, MkLeo bahkan pernah mengalahkan Gonzalo "ZeRo" Barrios, yang dianggap sebagai pemain Smash terbaik di Wii U sepanjang masa.
Sejak ZeRo mengundurkan diri pada Januari 2018 dan peluncuran Super Smash Bros. Ultimate pada Desember 2018, MkLeo mendominasi scene esports Smash. Menurut laporan Inven Global, MkLeo pernah memenangkan EVO Japan 2018, CEO 2018, dan Super Smash Con 2018. Salah satu pencapaian terbesarnya adalah memenangkan EVO 2019 dan membawa pulang US$21 ribu.
Prestasi MkLeo menunjukkan bahwa dia memang cocok untuk ada di T1, organisasi yang memang mengutamakan kemenangan. Jika T1 juga merekrut Dominique "SonicFox" McLean, tidak tertutup kemungkinan T1 akan mendominasi scene fighting game.
Sumber header: ONE Esports
From Our Network