Esports Ecosystem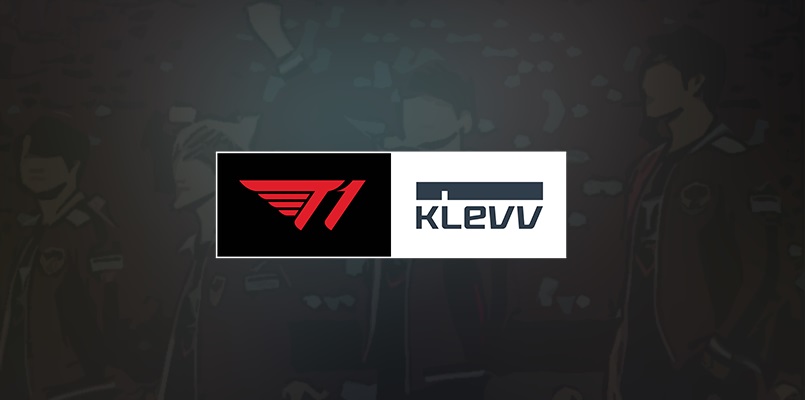 Dua sponsor baru T1 Entertainment & Sports adalah KLEVV dan SecretLab
T1 Entertainment & Sports (T1) mengumumkan bahwa KLEVV akan menjadi sponsor memori PC eksklusif mereka. Itu artinya, tim T1 yang berlaga di League of Legends, Dota 2, Player Unknown's Battlegrounds, Fortnite, Hearthstone, dan Apex Legends akan menggunakan produk KLEVV seperti SSD, kartu microSD, USB, dan memori DDR4. Selain itu, merek KLEVV akan muncul di jersey dari semua anggota tim T1. Sponsorship ini akan berlangsung hingga Januari 2021.
T1 Entertainment & Sports (T1) merupakan hasil joint venture antara dua perusahaan telekomunikasi raksasa, SK Telecom asal Korea Selatan dan Comcast dari Amerika Serikat. Markas utama tim tersebut terletak di Seoul, Korea Selatan, meski mereka juga memiliki tim T1 West yang bermarksa di Los Angeles, Amerika Serikat. SK Telecom merupakan bagian dari SK Group. Sementara perusahaan induk KLEVV, Essencore, juga merupakan perusahaan di bawah SK Group.
Sebelum membuat joint venture dengan Comcast, SK Telecom telah memiliki tiga tim esports, yang bertanding di bawah nama SK Telecom T1. Tim League of Legends SK Telecom T1 dianggap sebagai salah satu tim League of Legends terbaik di dunia. Tim yang didirikan pada 2012 itu telah memenangkan tiga League of Legends World Championships dan lima gelar turnamen Major lainnya, termasuk LoL Mid-Season Invitationals pada 2016 dan 2017. Belum lama ini, tim T1 berhasil memenangkan League of Legends Champions Korea dan masuk ke babak perempat final dari World Championship.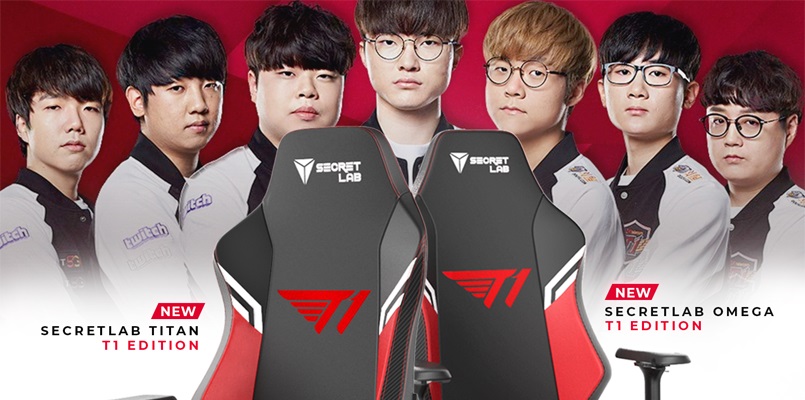 "Kami telah mendukung SK Telecom T1 sejak 2015 dan kami melihat, audiens muda menjadi semakin kenal kami berkat eratnya kerja sama antara kami," kata KLEVV Head of Marketing, Jay Lee, dikutip dari The Esports Observer. "Kesempatan untuk menjadi rekan gaming memory resmi T1 adalah sesuatu yang kami tunggu-tunggu, dan kami juga akan terus mendukung T1 Entertainment & Sports dalam usaha mereka untuk mengukir berbagai prestasi di dunia esports."
Selain KLEVV, T1 Entertainment & Sports juga memiliki sponsor lain, yaitu perusahaan pembuat kursi gaming, Secretlab. Sebagai sponsor kursi gaming, Secretlab akan menyediakan kursi gaming yang akan digunakan oleh semua anggota T1, baik saat latihan maupun saat bertanding. Selain itu, kursi dengan warna merah dan hitam dengan merek T1 ini juga akan dijual ke masyarakat luas. Lagardère Sports menjadi pihak perantara yang menjembatani T1 dengan kedua sponsor barunya, KLEVV dan Secretlab.
From Our Network