Esports Ecosystem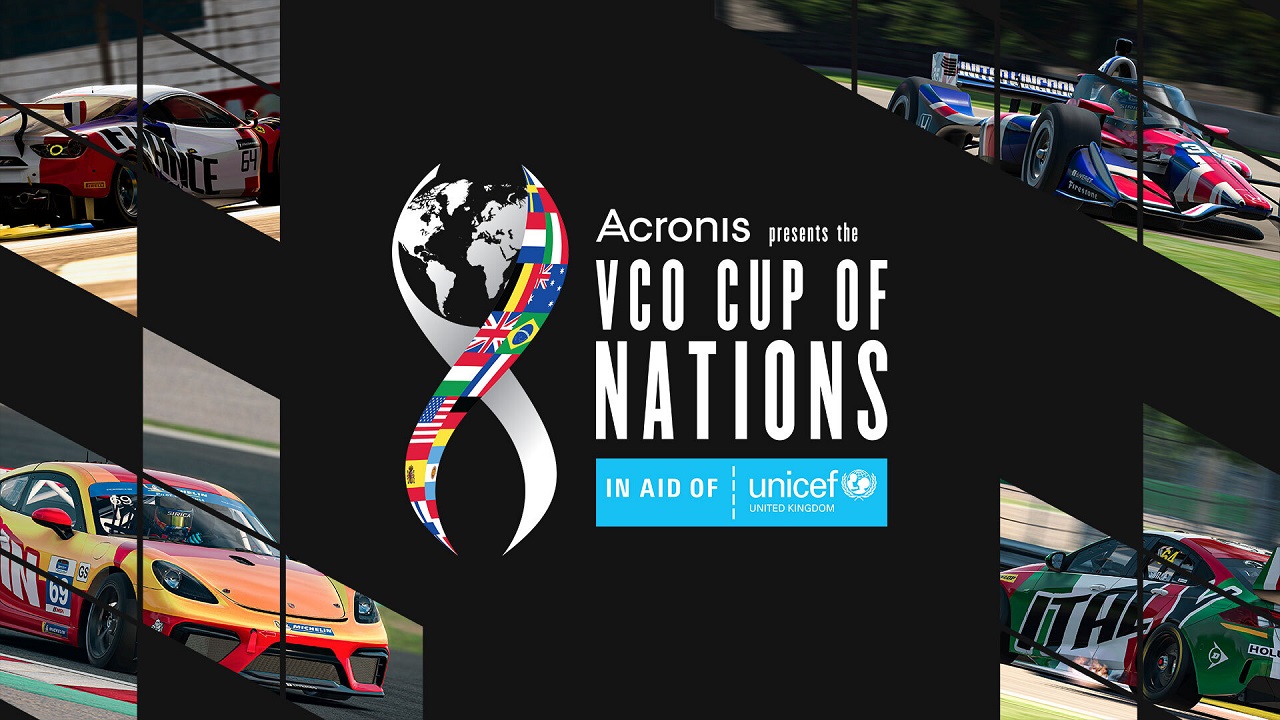 Turnamen ini ditujukan untuk menggalang dana bagi UNICEF
Bersama VCO, Williams Esports akan mengadakan turnamen sim racing bernama VCO Cup of Nations. Turnamen tersebut menawarkan total hadiah sebesar £7.500 (sekitar Rp135 juta). Juara pertama akan mendapatkan £4.000 (sekitar Rp72 juta), sementara juara kedua £2.500 (sekitar Rp45 juta), dan juara ketiga £1.000 (sekitar Rp18 juta). Cup of Nations diadakan untuk menggalang dana bagi UNICEF. Saat ini, VCO dan Williams Esports telah memberikan donasi sebesar £2.500 (sekitar Rp45 juta).
Cup of Nations akan menggunakan platform iRacing. Format kompetisi Cup of Nations sama seperti Euro 2020. Jadi, dalam pertandingan sim racing tersebut, setiap negara akan diwakili oleh 4 pembalap. Kompetisi itu akan dimulai dengan babak kualifikasi yang diadakan pada Juli 1/2 dan Juli 5/6 2020. Babak kualifikasi tersebut diadakan untuk menentukan 16 negara yang akan melaju ke group stages. Tak hanya itu, babak kualifikasi itu juga akan menentukan pembalap yang akan mewakili masing-masing negara, menurut laporan The Race.
Enam belas negara yang lolos ke group stage akan dibagi ke dalam 4 kelompok. Dua negara dengan pembalap terbaik dari masing-masing kelompok akan dapat masuk ke babak semi-final. Sementara 2 pembalap di posisi terbawah dalam setiap grup akan beradu di babak play-off. Dua pembalap yang keluar sebagai juara dari babak play-off akan bisa bertanding di babak semi-final. Dari 10 negara yang masuk ke babak semi-final, terpilih 4 negara dengan pembalap terbaik untuk bertanding di babak final. Di sini, negara dengan poin terbanyak akan keluar sebagai juara.
Dalam Cup of Nations, terdapat 10 mobil balap dan sirkuit yang berbeda-beda. Para pembalap baru akan mengetahui sirkuit tempat balapan dilaksanakan dan mobil yang mereka gunakan pada pagi hari kompetisi diadakan. Dalam group stage, masing-masing negara akan saling berpacu di sirkuit yang sama.
Selama pandemi virus corona, esports balapan memang tumbuh dengan pesat. Tidak heran, mengingat ada banyak kompetisi balapan yang dibatalkan dan harus digantikan dengan pertandingan sim racing, mulai dari Formula 1, NASCAR, sampa W Series. Menariknya, pertandingan sim racing ini cukup diminati sehingga beberapa channel televisi memutuskan untuk menyiarkannya, contohnya BBC dan FOX Sports.
From Our Network