Esports Ecosystem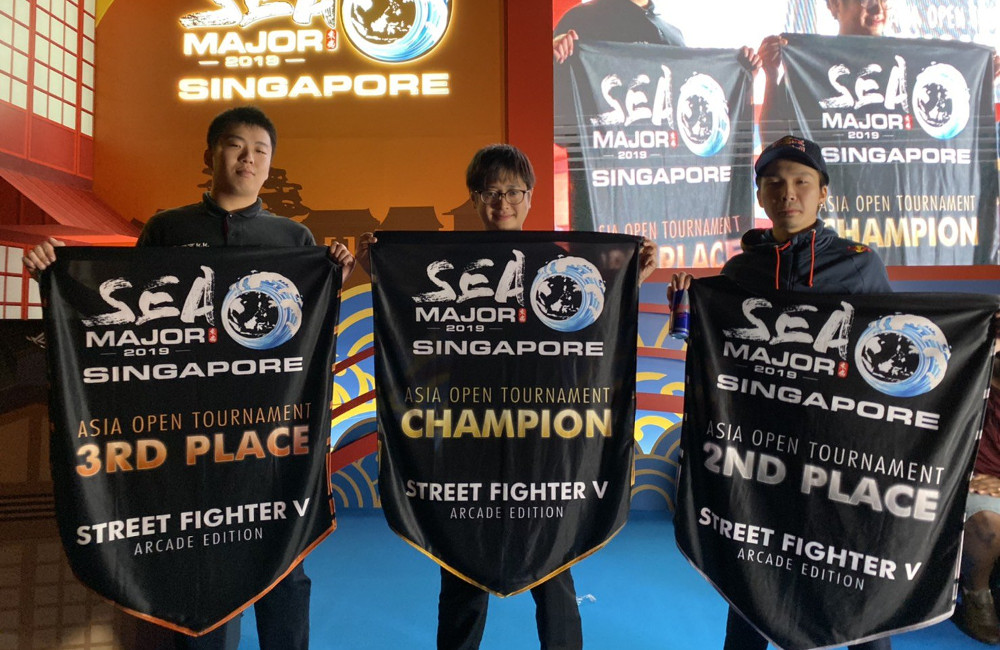 Karena sistem baru CPT 2019, SEA Major kali ini memiliki dua turnamen Street Fighter, yaitu CPT Premier dan Asia Regional Finals.
Akhir pekan lalu, tanggal 12 – 13 Oktober 2019, baru saja digelar sebuah ajang kompetisi fighting game paling bergengsi di wilayah Asia Tenggara, yaitu SEA Major 2019. Diadakan oleh organizer Eliphant dan BEast of the East (BeastAPAC), ajang ini sebelumnya sudah didahului oleh serangkaian kompetisi lain yang disebut sebagai Road to SEA Major. Termasuk di antaranya FV Cup di Malaysia, serta Thaiger Uppercut di Thailand.
Seperti tahun-tahun sebelumnya, SEA Major 2019 kembali diadakan di Singapura, tepatnya di Suntec Singapore Convention & Exhibition Centre. Ajang ini juga merupakan bagian dari beberapa sirkuit kompetisi fighting game resmi, yaitu Capcom Pro Tour 2019, final Soulcalibur Asia League 2019, serta Dragon Ball FighterZ World Tour 2019/2020 tingkat Tenkaichi. Beberapa brand ternama turut mendukung berjalannya ajang ini, seperti HyperX, ASUS Republic of Gamers, MyRepublic GAMER, serta Twitch.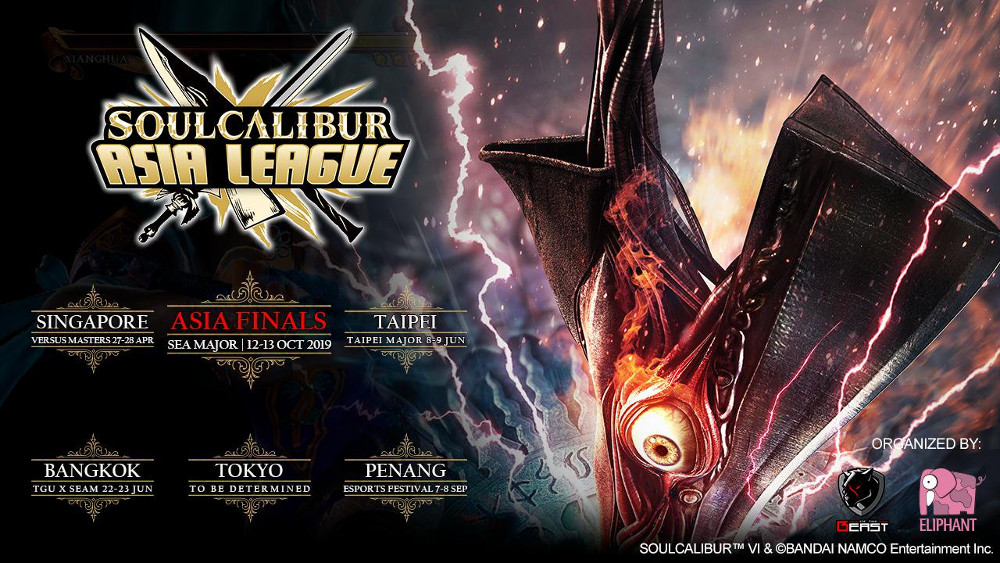 Di samping Street Fighter V: Arcade Edition, Dragon Ball FighterZ, dan Soulcalibur VI sebagai cabang kompetisi resmi, SEA Major 2019 juga mempertandingkan sejumlah game populer lain. Tekken 7, Dragon Ball FighterZ, Under Night In-Birth Exe: Late[st], serta Samurai Shodown tersedia di sini, ditambah lagi dengan BlazBlue Cross Tag Battle, Super Smash Bros. Ultimate, Guilty Gear Xrd REV 2, dan Brawlhalla.
Satu hal yang perlu Anda ketahui adalah bahwa Capcom Pro Tour (CPT) 2019 memiliki sistem kualifikasi baru yang memberi nilai lebih pada kompetisi regional. Pemain-pemain yang bertanding di turnamen CPT regional tertentu (Amerika Utara, Eropa, Amerika Latin, dan Asia) bisa mendapatkan Regional Ranking Point. Kemudian 8 orang peraih Regional Ranking Point tertinggi akan diadu dalam turnamen Regional Finals. Juaranya berhak langsung maju ke Capcom Cup di bulan Desember nanti.
Capcom Cup 2019 LCQ registration now open. Earn a spot in the top 32! LCQ registration provides access to all three days of Capcom Cup!https://t.co/DbBwwfEsiLpic.twitter.com/CHhsg6I4dX

— Capcom Fighters (@CapcomFighters) October 12, 2019
Karena sistem tersebut, SEA Major 2019 ini sebetulnya memiliki dua turnamen CPT. Pertama adalah turnamen CPT terbuka dengan kasta Premier, kedua yaitu turnamen Asia Regional Finals yang hanya diikuti oleh 8 pemain dengan perolehan Regional Ranking Point tertinggi. Turnamen Premier akan memberikan CPT Point seperti turnamen pada umumnya, sementara Asia Regional Finals tidak memberikan poin.
Asia Regional Finals ini dihadiri oleh nama-nama besar yang kebanyakan berasal dari Jepang, meskipun ada juga pemain negara lain seperti Xian dan OilKing. Pada akhirnya turnamen ini dimenangkan oleh Fujimura yang bermain mengandalkan Ibuki. Ia berhasil menumbangkan Tokido di Grand Final setelah permainan yang ketat, dan langsung lolos ke Capcom Cup 2019. Fuudo juga tampil kuat di peringkat tiga dengan karakter Birdie.
Hasil akhir CPT 2019 Asia Regional Finals:
Juara 1: FUDOH | Fujimura
Juara 2: ROHTO Z! | Tokido
Juara 3: CYG BST | Fuudo
Juara 4: Red Bull Hx | Bonchan
Juara 5: Liquid | Nemo
Juara 5: YOG | Machabo
Juara 7: Razer | Xian
Juara 7: UYU | OilKing
Bila Fuudo hanya berhasil meraih peringkat 3 di Asia Regional Finals, performanya di turnamen Premier lebih dahsyat lagi. Ia berhasil menjadi juara pertama, mengalahkan sang juara Capcom Cup 2018 yaitu Gachikun di Grand Final. Turnamen CPT ini juga diikuti oleh sejumlah veteran Street Fighter dunia, seperti Mago, Luffy, Dogura, Sako, Daigo, hingga GamerBee.
Peringkat Top 8 SEA Major 2019 CPT Premier:
Juara 1: CYG BST | Fuudo
Juara 2: Red Bull | Gachikun
Juara 3: AZ | Kichipa-mu
Juara 4: Mago
Juara 5: TALON | HotDog29
Juara 5: GO RB | Luffy
Juara 7: FUDOH | Fujimura
Juara 7: CAG | Dogura
Untuk turnamen Dragon Ball FighterZ kali ini terasa ada yang kurang sebab GO1 tidak ikut bertanding. Tetapi pertandingannya tetap berjalan cukup seru, dengan Fenritti keluar sebagai pemenang. Sementara itu di Soulcalibur Asia League, Yuttoto sang juara EVO 2019 kembali mendominasi turnamen dengan karakter Voldo andalannya.
Peringkat Top 8 SEA Major 2019 DBFZ World Tour Tenkaichi:
Juara 1: CO | Fenritti
Juara 2: PG | BNBBN
Juara 3: FT | B
Juara 4: BC | Kazunoko
Juara 5: EHADA | Xanxus
Juara 5: Matoi
Juara 7: Kawamatsu
Juara 7: Maddo
Peringkat Top 8 Soulcalibur Asia League 2019:
Juara 1: Yuttoto
Juara 2: PG | Shen Chan
Juara 3: ShenLin
Juara 4: PGW | Kamizono
Juara 5: 575
Juara 5: Plruto7
Juara 7: FlashGawd
Juara 7: Cipher0613
Sumber: Capcom Fighters, Capcom Pro Tour, EventHubs, BeastAPAC
From Our Network