Esports Ecosystem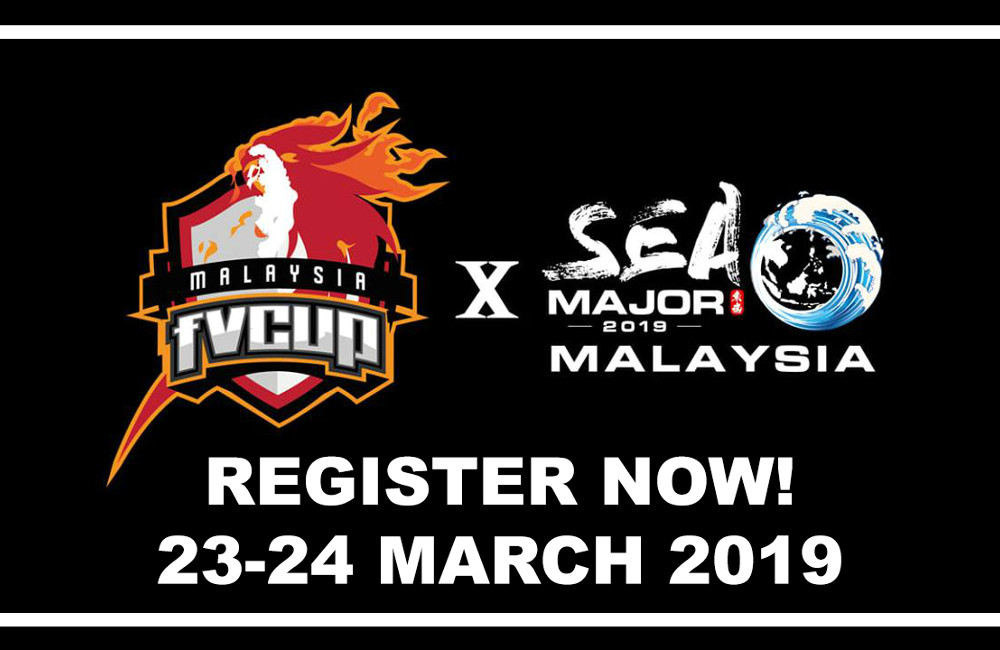 Para veteran Street Fighter dunia seperti Tokido, Itabashi Zangief, dan Bonchan akan turut bertanding.
Capcom Pro Tour sudah di depan mata! Terhitung mulai bulan Maret ini, serangkaian turnamen di seluruh dunia akan digelar untuk memberikan CPT Point kepada para petarungnya, untuk kemudian menentukan siapa yang berhak maju ke acara puncak Capcom Cup 2019 di bulan Desember. Sirkuit turnamen resmi ini akan berlangsung selama sembilan bulan, dengan total prize pool mencapai lebih dari US$600.000.
Sesuai pengumuman dari Capcom di akhir Januari kemarin, sirkuit Capcom Pro Tour 2019 memiliki empat tingkatan turnamen, yaitu Super Premier Event, Premier Event, Ranking Event, dan Online Ranking Event. Salah satu organizer populer Asia Pasifik, BEast of the East, dalam waktu dekat akan menggelar turnamen berkasta Ranking Event di kota Kuala Lumpur, Malaysia. Turnamen ini bernama FV x SEA Major 2019.
Mengapa namanya demikian? Itu karena turnamen ini merupakan hasil kerja sama antara BEast of the East dengan Flash Vision Esports, organisasi fighting game terbesar di Malaysia. Flash Vision sendiri selama ini sudah memiliki turnamen yang cukup bergengsi dengan nama FV Cup, namun sejak tahun 2018, FV Cup telah terintegrasi sebagai bagian dari kompetisi SEA Major.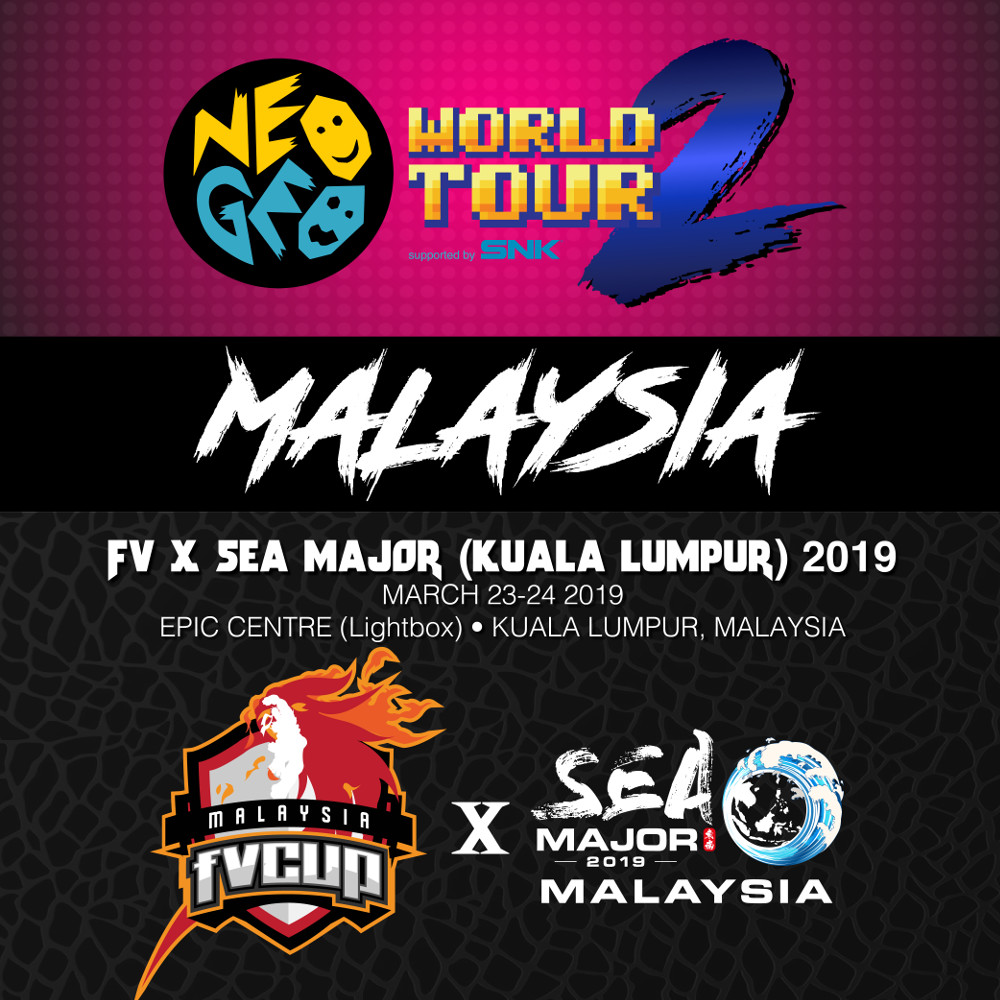 Berbeda dengan kompetisi-kompetisi genre lain yang biasanya berwujud satu event berdiri sendiri, sudah jadi hal lumrah di dunia fighting game bila ada satu event yang diisi beragam kompetisi sekaligus. Contohnya bisa kita lihat dalam turnamen Fight Fest 2019 yang berlangsung pada bulan Januari lalu. FV x SEA Major 2019 pun isinya bukan hanya Ranking Event Capcom Pro Tour, tapi melingkupi beberapa acara lain.
Berikut ini daftar kompetisi dalam FV x SEA Major 2019, beserta game yang dilombakan:
CPT Asia Ranking 2019 (Street Fighter V: Arcade Edition)
Neo Geo World Tour 2 (The King of Fighters XIV, The King of Fighters 98, Metal Slug)
Console Games (Tekken 7, Dragon Ball FighterZ, Soulcalibur VI, Super Smash Bros. Ultimate, Ultra Street Fighter IV)
Mobile Games (Mobile Legends: Bang Bang)
Sama seperti Fight Fest 2019, rupanya FV x SEA Major 2019 juga merupakan salah satu pemberhentian kompetisi Neo Geo World Tour 2. Uniknya lagi rupanya tak hanya fighting game, tapi judul yang dilombakan juga mencakup Metal Slug. Kompetisi final SEA Major 2019 sendiri nantinya akan digelar di Singapura pada tanggal 12 Oktober, dan merupakan turnamen CPT dengan kasta Premier Event.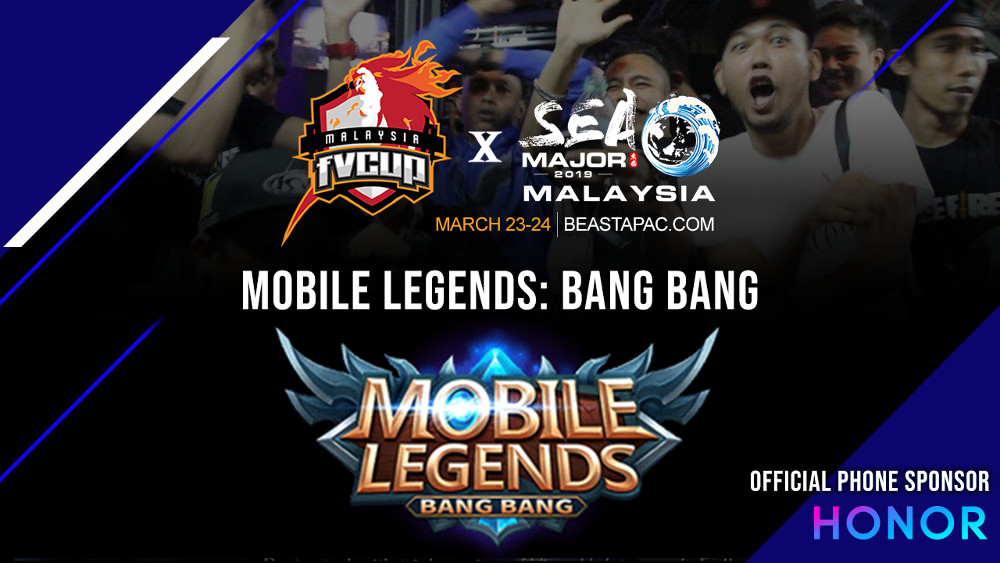 Berhubung FV x SEA Major 2019 merupakan turnamen CPT, sudah bisa ditebak bahwa akan muncul pemain-pemain kawakan yang turut bertanding. Beberapa nama yang sudah dikonfirmasi BEast of the East antara lain meliputi Itabashi Zangief, OilKing, Fujimura, Sako, Tokido, John Takeuchi, Bonchan, dan lain sebagainya. Anda yang mengikuti dunia esports Street Fighter pasti tahu bahwa mereka semua adalah nama-nama besar dengan prestasi tingkat dunia.
FV x SEA Major 2019 akan digelar di gedung Lightbox, Kuala Lumpur, Malaysia. Turnamen ini terselenggara berkat dukungan berbagai pihak, temasuk di antaranya Victrix Pro, GameStart Asia, Capcom Pro Tour, Twitch, dan XSplit. Untuk informasi lebih lanjut, Anda dapat mengunjungi situs resmi BEast of the East di tautan berikut.
Sumber: BEast of the East
From Our Network