Esports Ecosystem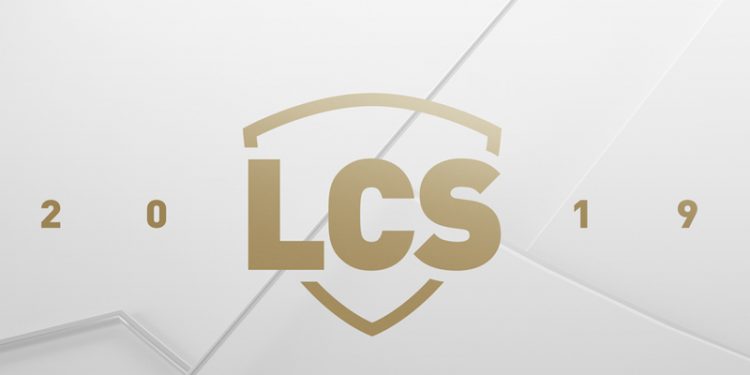 Babak final League of Legends Championship Series diadakan di Detroit
Jumlah merek non-endemik yang bekerja sama dengan organisasi atau liga esports kini terus bertambah. Sayangnya, umur industri esports yang masih sangat pendek berarti tidak ada rekam jejak yang bisa digunakan oleh perusahaan sebagai tolok ukur. Riot Games, pemilik properti intelektual League of Legends, lalu bekerja sama dengan Nielsen dengan tujuan untuk mengukur nilai kerja sama mereka dengan liga League of Legends.
Salah satu data yang didapatkan oleh Riot terkait League of Legends Championship Series, liga untuk kawasan Amerika Utara, adalah dampak ekonomi dari turnamen ini. Babak final dari LCS Summer Split diadakan di Detroit, Michigan. Riot mengatakan, keberadaan turnamen ini memberikan dampak ekonomi sebesar US$5,44 juta (sekitar Rp76 miliar). Sebelum ini, Riot juga mengungkap, babak final dari League of Legends European Championship (LEC) Spring Split memberikan dampak ekonomi sebesar US$2,25 juta (sekitar Rp31,5 miliar) pada Rotterdam, tempat turnamen tersebut diadakan, menurut laporan The Esports Observer.
Sebagai perbandingan, turnamen Major dari Rainbow Six yang diadakan di Rayleigh memberikan dampak ekonomi sebesar US$1,45 juta atau sekitar Rp20,5 miliar. Memang, turnamen esports bisa mendorong industri pariwisata lokal. Alasannya, para fans esports biasanya berasal dari seluruh dunia. Jadi, ketika sebuah turnamen esports diadakan di sebuah kota, para fans rela untuk datang meski mereka berasal dari kawasan atau bahkan negara yang berbeda.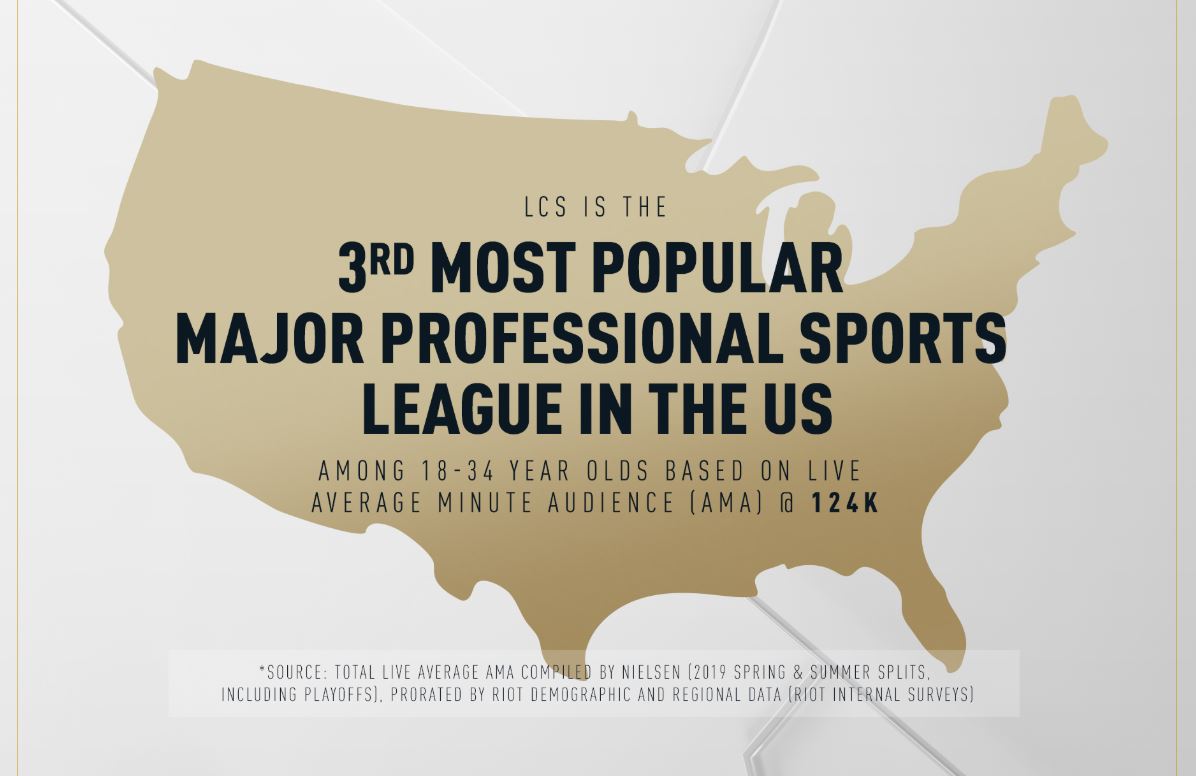 Selain dampak ekonomi, dalam laporan tentang performa LCS, Riot juga membahas beberapa hal lain, seperti jumlah penonton. Mereka mengatakan, 53 ribu orang datang langsung ke studio LCS di Detroit dan St Louis. LCS juga disiarkan secara online. Secara total, turnamen tersebut ditonton selama 2,4 juta jam, lapor Esports Insider. Pada puncaknya, jumlah concurrent viewers mencapai 609 ribu. Sementara jumlah concurrent viewer rata-rata mencapai 433 ribu. Dengan Average-Minute-Audience (AMA) 124 ribu, Riot mengklaim bahwa LCS adalah liga olahraga terpopuler ketiga di kalangan warga Amerika Serikat yang berumur 18 sampai 34 tahun.
Terkait sponsorship, Riot mengatakan bahwa pada tahun ini, mereka mendapatkan 11 rekan baru. Mereka juga bangga karena 91 persen dari perusahaan yang menjadi rekan mereka membuat kontrak lebih dari satu tahun atau memperbarui kontrak mereka. Ini menunjukkan bahwa mereka puas dengan apa yang mereka dapatkan. Beberapa sponsor LCS antara lain Honda, Alienware, dan Red Bull.