Esports Ecosystem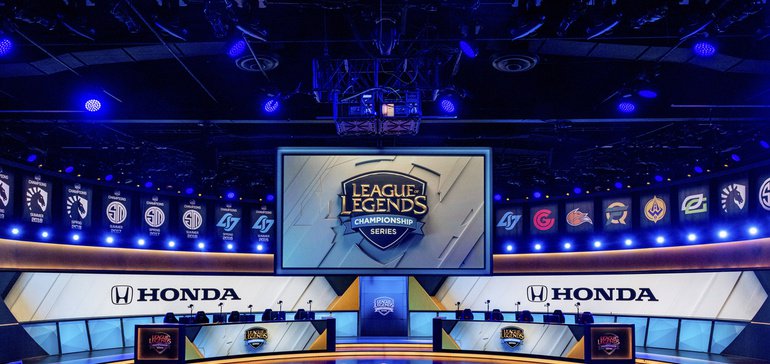 Honda kini menjadi sponsor dari tim esports dan kompetisi LoL
Honda menjadi sponsor dari League of Legends Championship Series (LCS). Pada Januari lalu, perusahaan Jepang itu menjadi sponsor dari Team Liquid.
Dengan ini, Honda menjadi perusahaan pertama yang menjadi sponsor baik tim esports League of Legends maupun turnamennya. Sayangnya, tidak disebutkan berapa nilai sponsorship ini.
Kerja sama dengan Riot, developer League of Legends, ini dimulai pada Agustus ini dengan dimulainya Summer Split Off. Selain itu, kerja sama ini juga mencakup League MVP award dan LCS Scouting Grounds.
Tujuan utama Honda gencar untuk mensponsori tim esports dan turnamen esports adalah untuk mendekatkan diri dengan generasi milenial dan generasi Z. Kedua generasi itu jarang menonton TV. Dan ketika mereka menjelajah internet, biasanya mereka menggunakan pemblokir iklan. Untungnya, generasi milenial dan generasi Z suka menonton esports. 
"Pada awal tahun ini, kami berusaha untuk memperkuat strategi gaming kami secara keseluruhan. Ketika itulah kami mendapatkan kontrak dengan TL," kata Manager of Media Strategy, American Honda, Phil Hruska pada Esports Observer. Pada Januari, Honda menjadi sponsor dari Team Liquid.
"Pada saat yang sama, kami menggunakan pendekatan merangkak-jalan-lari, jadi, kami juga mencari kontrak lain pada saat bersamaan. Kontrak dengan Riot memang memakan waktu lebih lama untuk direalisasikan. Namun, ini adalah perkembangan yang wajar setelah kami menjadi sponsor dari TL."
Alasan Honda berusaha untuk mendekatkan diri dengan generasi milenial dan generasi Z adalah karena kedua golongan itu adalah satu-satunya kategori yang masih membeli mobil baru. Selain itu, mobil merek Honda, seperti Civic dan Accord, memang ditujukan untuk orang-orang yang membeli mobil untuk pertama kalinya.
"Generasi muda yang kami coba dekati lebih suka menggunakan media sosial dan menonton esports daripada media tradisional," kata Hruska, seperti dilaporkan AdAge. "Kami melihat kontrak ini layaknya dengan platform media sosial, yang menjadi tempat tujuan para konsumen."
Saat ini, esports memang menjadi industri bernilai US$1,1 miliar, menurut Newzoo. Diperkirakan, industri esports masih akan bertumbuh. Jumlah penonton esports juga terus bertambah. Karena itu, tidak heran jika semakin banyak merek non-endemik seperti Honda, yang tertarik untuk masuk ke industri ini.
Honda tampaknya serius untuk mendalami industri esports. Setidaknya begitulah yang disebutkan oleh North American Head of Esports Partnership and Business Development, Riot, Matthew Archambault. Dia mengatakan, dalam mencari sponsor, Riot berusaha untuk tidak bekerja sama dengan perusahaan yang setengah hati.
"Honda berusaha untuk berinvestasi, menyediakan sumber daya, dan siap untuk memberikan cerita," katanya, lapor AdAge.
Sumber: Esports Observer, AdAge,