Esports Ecosystem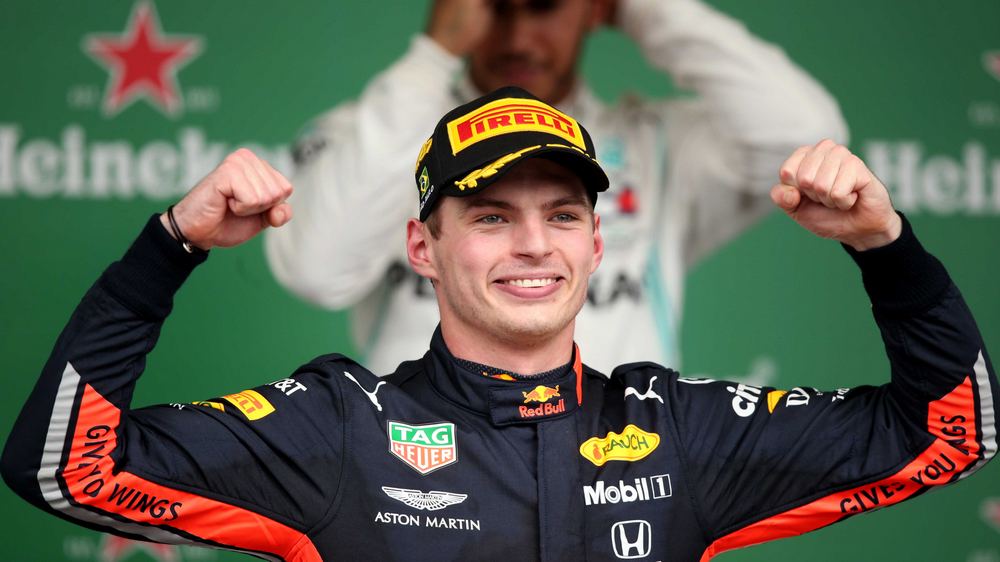 Larangan bepergian membuat gelaran Formula 1 jadi ditunda. Sebagai gantinya, pembalap Formula 1 seperti Max Verstappen mengikuti kompetisi balap sim racing
Belakangan kasus pandemi virus corona memang berdampak sangat kuat kepada ekonomi secara umum, tak terkecuali kepada ekosistem esports. Salah satu yang cukup terasa dalam esports adalah banyaknya gelaran turnamen LAN yang dibatalkan atau ditunda demi alasan kesehatan. Beberapa gelaran terpaksa yang terkena dampak seperti, OGA Dota Pit, PBWC 2020, IEM Katowice, bahkan termasuk Final Hybrid Cup Series – Play on PC: Rainbow Six Siege.
Namun menariknya, kemampuan esports untuk bertanding secara online malah menjadi alternatif menarik bagi olahraga tradisional. Salah satu yang melakukan ini adalah balap Formula 1, yang akhirnya mengganti gelaran balap mereka dengan turnamen Sim Racing.
Untuk itu, ada dua turnamen balap Sim Racing diselenggarakan untuk hal ini. Mengutip dari laman F1 Esports, ada "Not the AUS GP" yang diselenggarakan oleh Veloce Esports, dan satunya adalah The Race All-Star Esports Battle yang sama-sama mempertandingkan pembalap Formula 1 profesional dengan para pembalap virtual profesional.
Kompetisi tersebut diikuti oleh nama besar di ranah balap Formula 1, seperti Max Verstappen pembalap Red Bull Racing-Honda, Lando Norris pembalap McLaren-Renault, atau Stoffel Vandoorne pembalap formula E dari tim Mercedes-Benz EQ, bahkan termasuk mantan pembalap Formula 1 Juan Pablo Montoya.
Sebelumnya, balapan Formula 1 Australia GP harusnya diselenggarakan pada tanggal 15 Maret 2020 kemarin. Namun demikian, karena bahaya pandemi virus corona, balapan tersebut terpaksa ditunda dan diganti dengan balapan virtual. Diselenggarakan pada hari yang sama, gelaran The Race All-Star Esports Battle pada akhirnya tetap didominasi oleh para Sim Racer profesional.
Max Verstappen sendiri gagal mendapatkan hasil yang maksimal walau sempat mendapatkan posisi pertama setelah melakukan kualifikasi. Sang pembalap Formula 1 tersebut harus pasrah terjebak kemelut tikungan pertama trek Nurburgring, yang membuat mobilnya terpelintir dan memaksa dirinya terlempar ke posisi 16.
Sementara itu, posisi depan dikuasai oleh para Sim Racer profesional. Pada akhirnya, Jernej Simoncic yang memang merupakan seorang Sim Racer profesional berhasil memenangkan The Race All-Star Esports Battle dan mendapatkan hadiah sebesar US$4000 (sekitar Rp59 juta). Jernej Simoncic memang merupakan pentolan Sim Racing, terutama di kancah Formula Sim Racing. Tahun lalu, ia merupakan juara dari Formula Sim Racing World Championship 2019.
"Saya merasa terhormat bisa menjadi bagian dari kompetisi Sim Racing terbesar sepanjang sejarah. Saya tahu saya punya kesempatan yang bagus dengan pengalaman saya di dunia Sim Racer, namun bisa menjadi yang pertama bersama dengan para pembalap betulan rasanya seperti mimpi jadi nyata." ucapnya pada rilis dari The Race.
Menarik melihat bagaimana esports bisa menjadi alternatif bagi olahraga tradisional. Apalagi pada kenyataannya, Sim Racing bisa dibilang sebagai salah satu game esports yang punya mekanisme permainan paling dekat dengan versi nyatanya, yang membuatnya mudah diadaptasi termasuk oleh pembalap Formula 1 sekalipun.
Sumber header: Formula1.com
From Our Network