Esports Ecosystem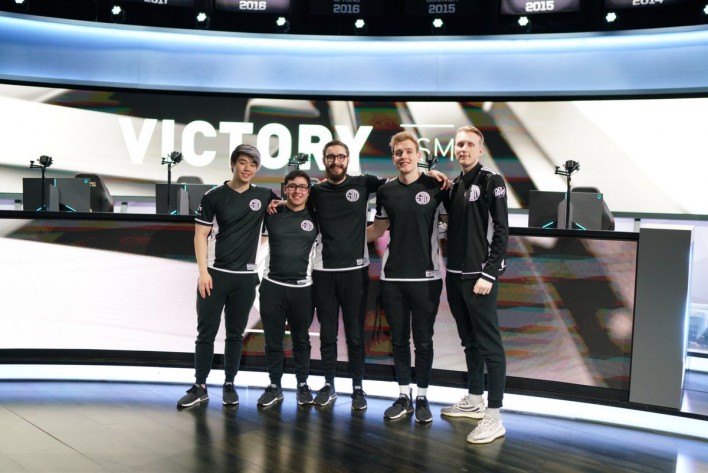 Pembicara yang hadir dari Team SoloMid adalah manajemen dan bukannya pemain profesional
Di tengah industri esports yang berkembang pesat, pemain profesional menjadi bintang yang sering menjadi sorotan. Ketika Kyle "Bugha" Giersdorf memenangkan Fortnite World Cup dan membawa pulang US$3 juta, namanya muncul di banyak media. Fakta bahwa dia masih berumur 16 tahun saat itu menjadi salah satu sorotan. Memang, atlet esports biasanya mencapai masa emasnya ketika dia berumur belasan tahun atau awal 20-an. Setelah pensiun, atlet esports biasanya akan menjadi streamer atau menjadi pelatih.
Namun, sebenarnya, industri esports tak melulu soal para pemain profesional. Ada banyak orang yang bekerja di balik layar yang juga memegang peran penting, mulai dari manajemen tim sampai penyelenggara turnamen. Inilah yang membuat berbagai universitas di Amerika Serikat dan Inggris Raya tertarik untuk membuat jurusan esports. Para mahasiswa yang ikut dalam jurusan ini tidak diajarkan untuk menguasai sebuah game dan menjadi pemain esports, tapi tentang manajemen dan bisnis esports.
Salah satu universitas yang serius mengembangkan esports adalah University of California, Irvine (UCI). Selain menawarkan beasiswa, UCI bahkan memiliki arena esports seluas 3.500 kaki persegi. Pembuatan arena esports tersebut didukung oleh iBUYPOWER, Logitech, dan Gamefuel. Minggu lalu, mereka mengundang Team SoloMid untuk menjelaskan pada para mahasiswanya tentang seluk beluk dunia esports, lapor InvenGlobal.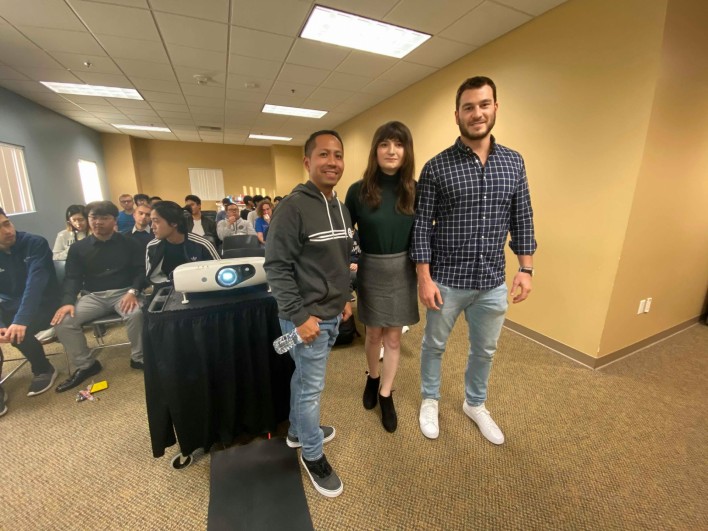 Bukan pemain profesional TSM yang diundang berbicara di UCI, tapi pihak manajemennya. Di depan mahasiswa, para tim manajemen TSM berbicara tentang cara untuk masuk ke industri esports. Salah satu pembicara hadir adalah Director of Sales, Luke Zelon. Dia bercerita, sebelum masuk ke industri esports, dia bekerja di Los Angeles Football Club. Di sana, tugasnya adalah untuk mencari rekan yang mau bekerja sama dengan tim tersebut. Dia menjelaskan, mengedukasi para mahasiswa tentang industri esports akan memberi dampak positif pada ekosistem esports secara keseluruhan. Dengan adanya obrolan seperti yang dilakukan oleh TSM di UCI, ini akan membuka kesempatan yang lebih besar pada para mahasiswa untuk menjadi atlet esports.
Zelon tak sendiri. Dia juga ditemani oleh Allie Hahe, Director of Partnerships TSM yang pernah menjadi bagian dari Team Liquid. Menurutnya, kemampuan untuk menyelesaikan masalah adalah salah satu hal yang paling dia cari dari timnya. Dia juga bercerita bahwa dulu, tidak banyak acara esports yang diadakan. Karena itulah, dia harus bisa membuatnya sendiri. Sementara itu, Director of People Operations, John Ponce menjelaskan, tidak semua orang yang bekerja di bidang esports memiliki latar belakang pendidikan di bidang terkait. Itu artinya, sekalipun seseorang tidak belajar di jurusan terkait gaming atau esports saat kuliah, mereka tetap bisa bergabung dengan organisasi esports.
Sumber header: InvenGlobal
From Our Network