Esports Ecosystem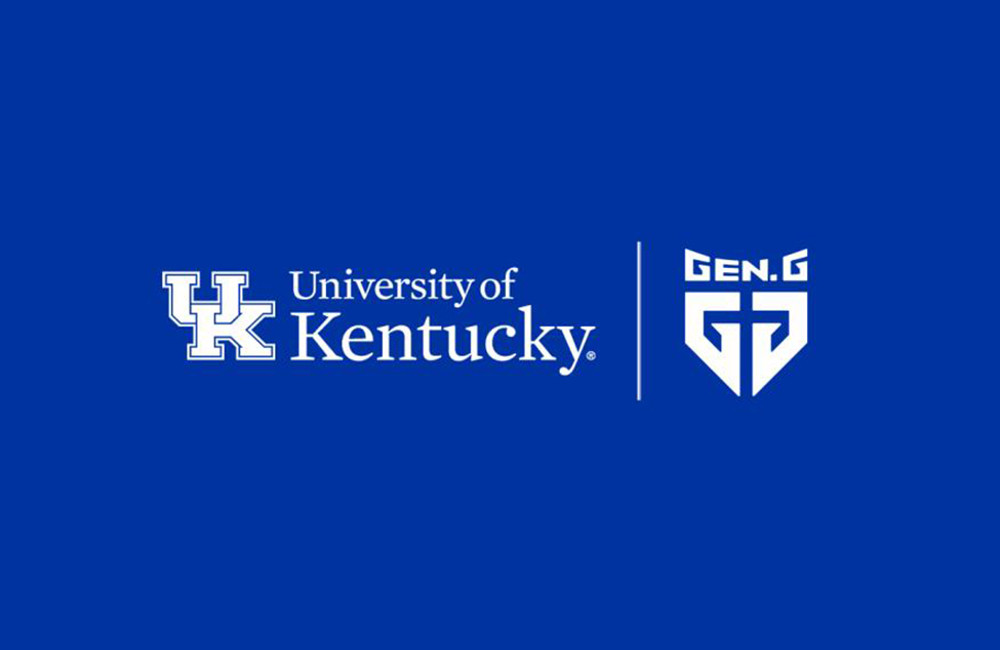 Salah satu programnya adalah pengembangan riset di berbagai topik, termasuk kesehatan atlet.
Organisasi esports asal Korea Selatan, Gen.G, belakangan ini tampaknya sedang aktif sekali melebarkan sayap ke berbagai bidang. Dari kolaborasi bersama aplikasi kencan, hingga pembukaan franchise NBA 2K League pertama di luar Amerika, jangkauan Gen.G seolah tak ada batasnya. Belum lama ini mereka kembali menjalin kerja sama dengan pihak lain, yaitu University of Kentucky.
CEO Gen.G, Chris Park, berkata, "Meskipun esports tingkat perguruan tinggi sudah tumbuh pesat, kekuatan penuh gaming untuk mempengaruhi kehidupan para pelajar lebih banyak datang dari komunitas internasional daripada rivalitas antarkampus. Kami percaya universitas-universitas terbaik harus berinvestasi dalam visi ini di seluruh dunia. University of Kentucky, dengan penawaran akademik nasional yang elit dan program atlet yang diakui secara internasional, secara khusus memiliki kelengkapan untuk memimpin jalannya."
Menurut laporan dari Esports Insider, kolaborasi ini bertujuan membuka jalan baru untuk rekrutmen siswa, serta pengembangan oportunitas di dalam kelas dan internship. Gen.G dan University of Kentucky akan meluncurkan sejumlah program di bidang pengembangan akademik, komunitas, serta profesional. Selain itu Gen.G juga bertindak sebagai konsultan untuk pendirian fasilitas esports, dan membantu mengembangkan tim esports di dalam kampus.
https://twitter.com/universityofky/status/1186311218794881026
Di samping itu, mereka juga akan bekerja sama dalam pengembangan riset berbagai topik seputar esports, misalnya soal cedera akibat perilaku gaming, serta isu-isu sosial seputar gaming dan kekerasan.
Eric N. Monday, Executive Vice President of Finance and Administration di University of Kentucky, memberi keterangan lebih lanjut, "Kerja sama ini akan memberikan jalan lebih jauh untuk para siswa mengeksplorasi tujuan-tujuan tersebut, menggunakan teknologi—dan gaming—sebagai alat. Di University of Kentucky dan Gen.G, kami memandang gaming, esports, dan teknologi sebagai sebuah lensa di mana para siswa Inggris Raya yang sekarang, yang baru, dan yang akan datang melihat kehidupan mereka dan melihat kesempatan pertumbuhan serta perkembangan seumur hidup."
Dari wujud-wujud kolaborasi di atas, pengembangan riset berbagai topik adalah hal unik yang bisa menghasilkan berbagai kontribusi berharga terhadap industri esports secara keseluruhan. Risiko kesehatan para atlet, baik kesehatan fisik maupun kesehatan mental, sudah mulai menjadi perhatian beberapa organisasi belakangan ini, termasuk di Indonesia. Sudah terbukti juga bahwa tim yang memperhatikan masalah tersebut bisa meraih performa yang lebih baik.
Seiring industri esports berkembang menjadi semakin matang dan sustainable, alangkah baiknya bila urusan kesehatan atlet esports menjadi cabang ilmu yang ditangani secara serius dan terstandar. Tidak hanya dalam segelintir organisasi besar saja, tapi untuk seluruh tim yang bergerak di dunia video game kompetitif. Dunia olahraga sudah melakukannya, jadi mungkin, untuk esports, sekarang sudah waktunya.
Sumber: Esports Insider