Esports Ecosystem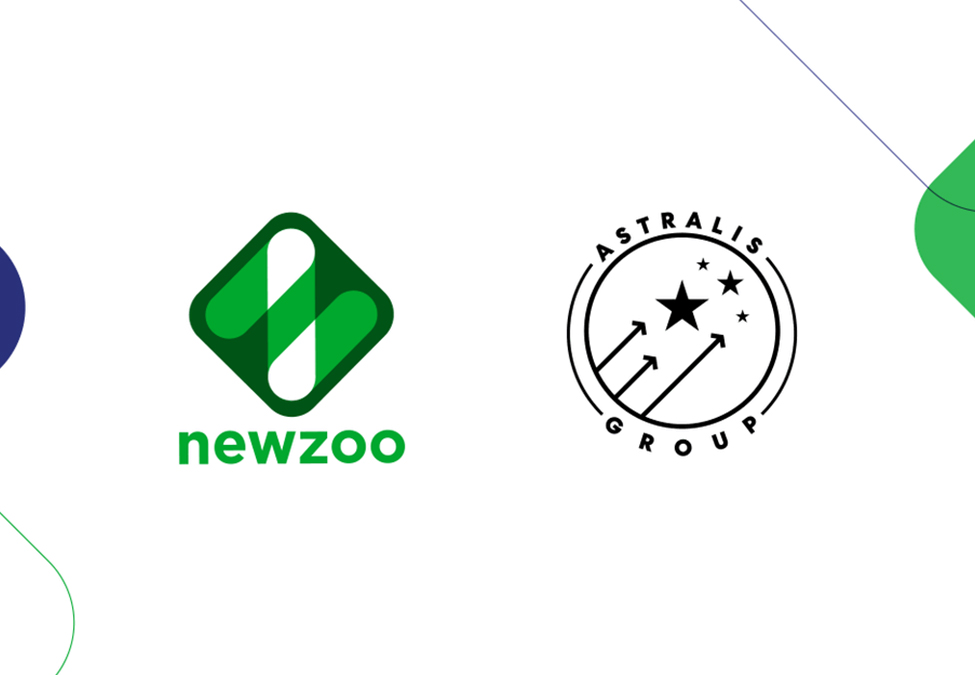 Data dari Newzoo diharapkan akan dapat membantu Astralis Group mengambil keputusan
Astralis Group mengumumkan kerja sama dengan Newzoo. Melalui kerja sama ini, Newzoo akan memberikan data dan insight tentang dunia esports yang tengah berkembang pesat pada Astralis, membantu organisasi esports tersebut untuk mengambil keputusan di masa depan. Meskipun banyak pelaku esports yang masuk ke industri competitive gaming atas dasar passion, sekarang, sekadar passion tak lagi cukup. Astralis sendiri membanggakan diri sebagai organisasi yang tidak hanya menjual passion, tapi juga data.
"Di Astralis Group, ketika kami memberikan penawaran komersil, kami berusaha untuk tidak membuatnya hanya berdasarkan pada passion, emosi, dan loyalitas, tapi juga berdasarkan data rasional yang hasilnya bisa dihitung. Kami tidak hanya berusaha untuk memberikan eksposur pada rekan kami, kami juga memiliki peran sebagai penasehat, yang bisa kami jalankan dengan lebih baik dengan bantuan dari Newzoo," kata Jakob Lund Kristensen, Co-founder dan CCO Astralis Group, seperti dikutip dari situs resmi Newzoo.
Astralis Group merupakan organisasi esports asal Denmark yang membawahi tim Astralis yang berlaga di Counter-Strike: Global Offensive, Origen yang bertarung di League of Legends, dan Future FC yang akan bertanding di FIFA. Sementara Newzoo adalah perusahaan intelijen dan analitik yang selama ini memang telah mengeluarkan berbagai laporan tentang survei di industri gaming dan esports, seperti laporan yang memperkirakan bahwa valuasi industri esportstahun ini akan menembus nilai US$1 miliar. Dari kerja sama ini, Newzoo akan mendapatkan data dari Astralis, yang akan membantu mereka untuk membuat perkiraan akan industri esports yang lebih akurat.
"Kami senang bisa bekerja sama dengan Astralis Group, Nikolaj Nyholm, tiga tim esports yang sukses di bawah mereka, yaitu Astralis, Origen, dan Future FC," kata Remer Rietkerk, Head of Esports, Newzoo. "Astralis terus melakukan inovasi di pasar esports, dan melalui kerja sama ini, kami akan bisa memperkaya pemahaman kami tentang berbagai model bisnis monetisasi di esports." Menurut Esports Insider, Astralis Group bukan organisasi esports pertama yang menjadi rekan dari Newzoo. Sebelum ini, Newzoo telah bekerja sama dengan Team Liquid, Ninjas in Pyjamas, dan organisasi esports Jepang, DetonatioN Gaming. Rietkerk mengatakan, semakin banyak rekan yang Newzoo miliki, maka laporan mereka juga akan menjadi semakin akurat.
Astralis bukanlah satu-satunya organisasi esports yang ingin memanfaatkan data untuk lebih unggul dari organisasi lain. Tahun lalu, Team Liquid mengumumkan kerja samanya dengan SAP. Kerja sama itu lalu dilanjutkan pada tahun ini. Selain organisasi esports, developer game juga tertarik untuk bekerja sama dengan perusahaan intelijen dan analitik. Seiring dengan semakin banyaknya perusahaan non-endemik dan perusahaan venture capital yang masuk ke dunia esports, maka pelaku esports juga dituntut untuk memberikan data yang memang valid. Sebelum ini, Activision Blizzard telah bekerja sama dengan Nielsen untuk menjamin bahwa data terkait penonton liga esports mereka memang valid. Selain Activision Blizzard, Riot Games juga menggandeng Nielsen.
Sumber header: Esports Insider
From Our Network