Esports Ecosystem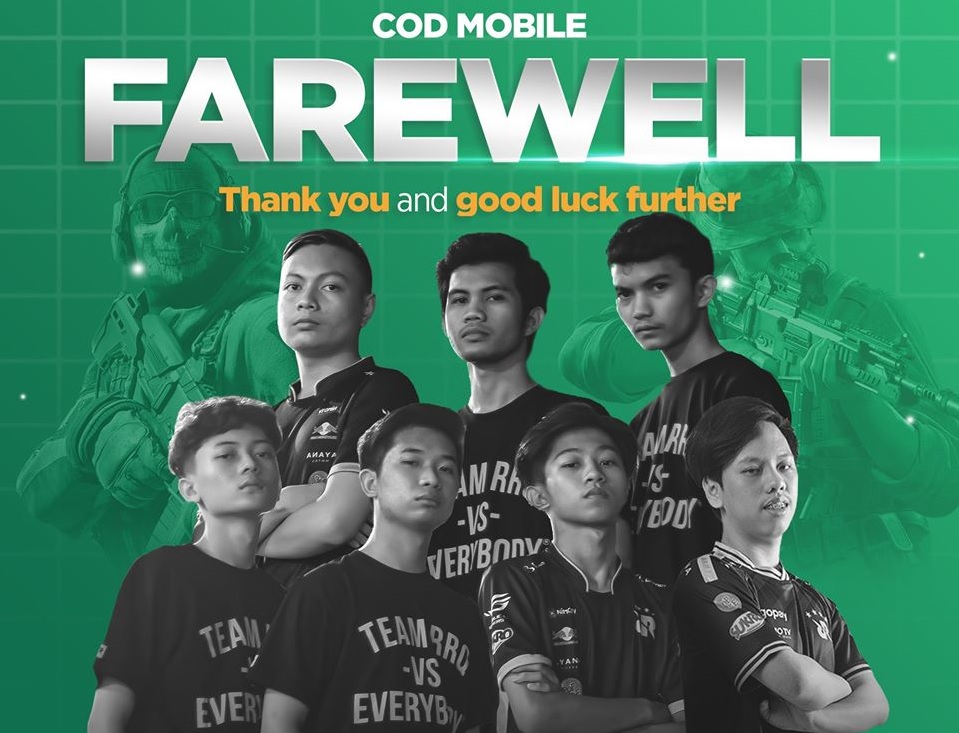 CEO RRQ menyebutkan, performa yang kurang memuaskan sebagai alasan mengapa mereka melepas belasan pemainnya
Pada awal Mei 2020, RRQ mengumumkan keputusannya untuk melepaskan keseluruhan roster RRQ Sena yang berlaga di Mobile Legends Development League (MDL). Beberapa hari setelah itu, salah satu organisasi esports terbesar di Indonesia itu kembali mengabarkan keputusan mereka untuk melepaskan sejumlah pemainnya. Secara total, ada 13 pemain yang RRQ lepaskan. Para pemain profesional ini masuk ke dalam divisi yang berbeda-beda, yaitu Call of Duty: Mobile, Free Fire, Fortnite, Autochess, dan Mobile Legends.
Setelah melepaskan keseluruhan anggota tim RRQ Sena, RRQ kembali melepaskan satu pemain Mobile Legends, yaitu Nashrudin "FENRIR" Bin Kamsani. Dari divisi Autochess, RRQ juga hanya melepaskan satu pemain, yaitu Sepronson "OMBINK" Sihombing. Sementara dari divisi Free Fire, ada tiga pemain yang pergi dari RRQ, yaitu Laode Yamil Purbin, Yohanes Gustav, dan Renaldi "Xote" Sutanto. Dari divisi Fortnite, hanya satu pemain yang RRQ lepas, yaitu Muhammad "iShawShanks" Kevien".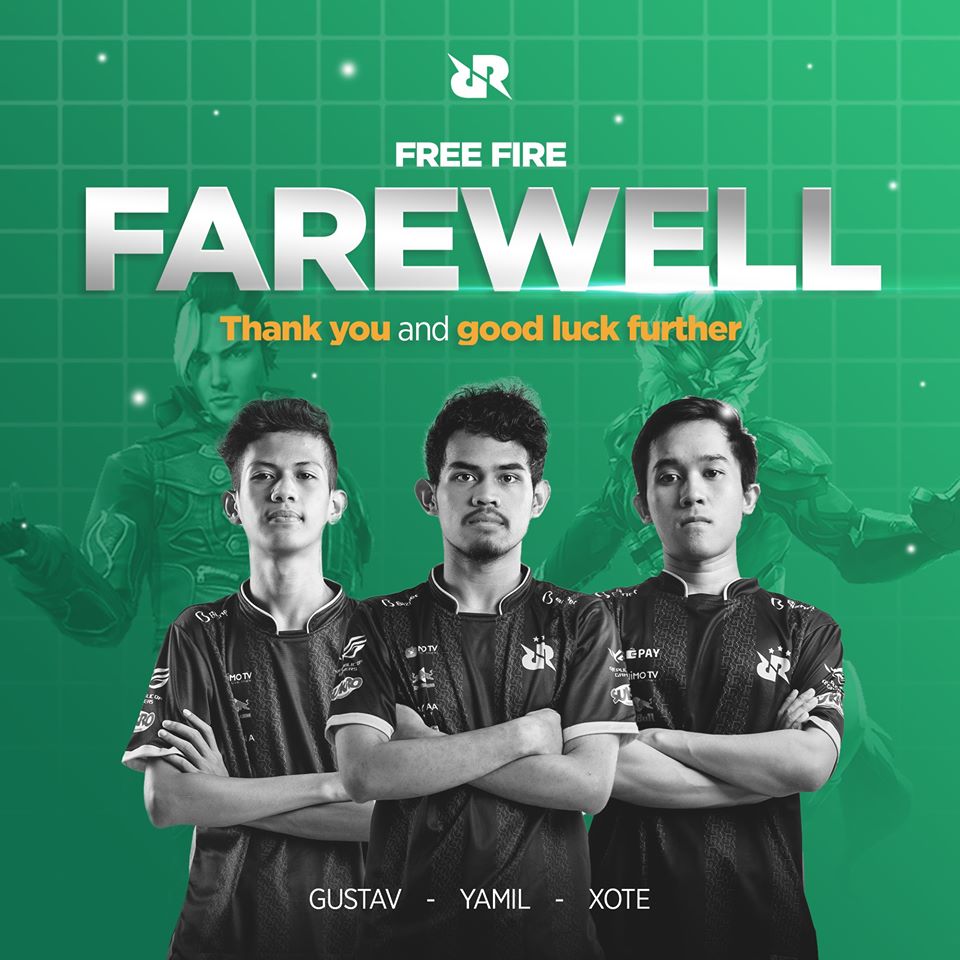 RRQ juga melepaskan keseluruhan roster RRQ Sai, yang berlaga di Call of Duty: Mobile. Tim ini terdiri dari Hayden "Haydon" Adha, Johathan "Kairos" Samara, Kelvin "Udean2K", Hizkia "Renvils", Agus "Thole" Ariansyah, Muhammad "Ofcaln" Ramli, dan Joy "mLv" Kevin.
"Iya, kami melepas RRQ Sena karena hasil kurang memuaskan. Harus ada perubahan," kata CEO RRQ, Andrian Pauline melalui pesan singkat saat ditanya mengapa RRQ melepaskan para pemainnya. "Beberapa tim lain juga karena alasan yang sama, yaitu performa kurang maksimal. Sudah dicoba berkali-kali, tapi tidak ada perubahan." Namun, itu bukan berarti RRQ tidak akan mencari pengganti dari para pemain yang telah mereka lepas. Pria yang akrab disapa AP itu mengatakan, selama sebuah game masih populer, RRQ akan tetap tertarik untuk berkiprah di scene esports game tersebut. "Kalau ada pemain yang bagus, why not… Selama game-nya masih terhitung ramai."
Sebelum mengumumkan keputusannya untuk melepaskan semua roster RRQ Sena, RRQ membuka rekrutmen untuk para pemain Mobile Legends di akun media sosialnya. AP menjelaskan, alasan RRQ melakukan itu adalah karena mereka memang tengah mencoba untuk melakukan "open trial". Namun, biasanya, mereka melakukan pencarian pemain berbakat sendiri. "Biasanya, kita scouting personal. Kalau menurut kita bagus, kita coba pantau dan berikan offer," ujarnya.
Sementara itu, terkait pandemi virus corona, AP berkata, "Bagi RRQ, selama masih ada pertandingan, baik itu offline maupun online, harus tidak ada masalah. Kita masih oke. Karena dengan begitu, kita masih bisa latihan." Pandemi virus corona memberikan dampak positif dan negatif untuk industri esports. Di satu sisi, viewership esports naik drastis. Di sisi lain, berbagai turnamen seperti Intel World Open dan League of Legends Mid-Season Invitational harus ditunda atau dibatalkan.
From Our Network