Esports Ecosystem
Beberapa perubahan Esports World of Warcraft 2020 mulai dari Mythic Dungeon International sampai Arena World Championship.
Dari beberapa waralaba game besutan Activision Blizzard, World of Warcraft mungkin bisa dibilang jadi yang paling bersejarah. Selain punya cerita yang istimewa, franchise yang satu ini juga punya peranan dalam memahat sejarah di dalam ekosistem industri game. Mulai dari menciptakan inovasi di dalam genre RTS lewat seri Warcraft sampai memahat perkembangan genre MMORPG lewat World of Warcraft.
Namun demikian, seiring dengan waktu, dan mulai berkembangnya tren esports, tak heran jika Blizzard yang awalnya terkenal membuat game kelas AAA juga mencoba memulai bisnis esports. Selain Overwatch League dan Call of Duty League, satu lahan esports lain besutan Blizzard adalah esports World of Warcraft. Ya, Anda tidak salah dengar, game MMORPG seperti World of Warcraft juga memiliki skena kompetitifnya sendiri.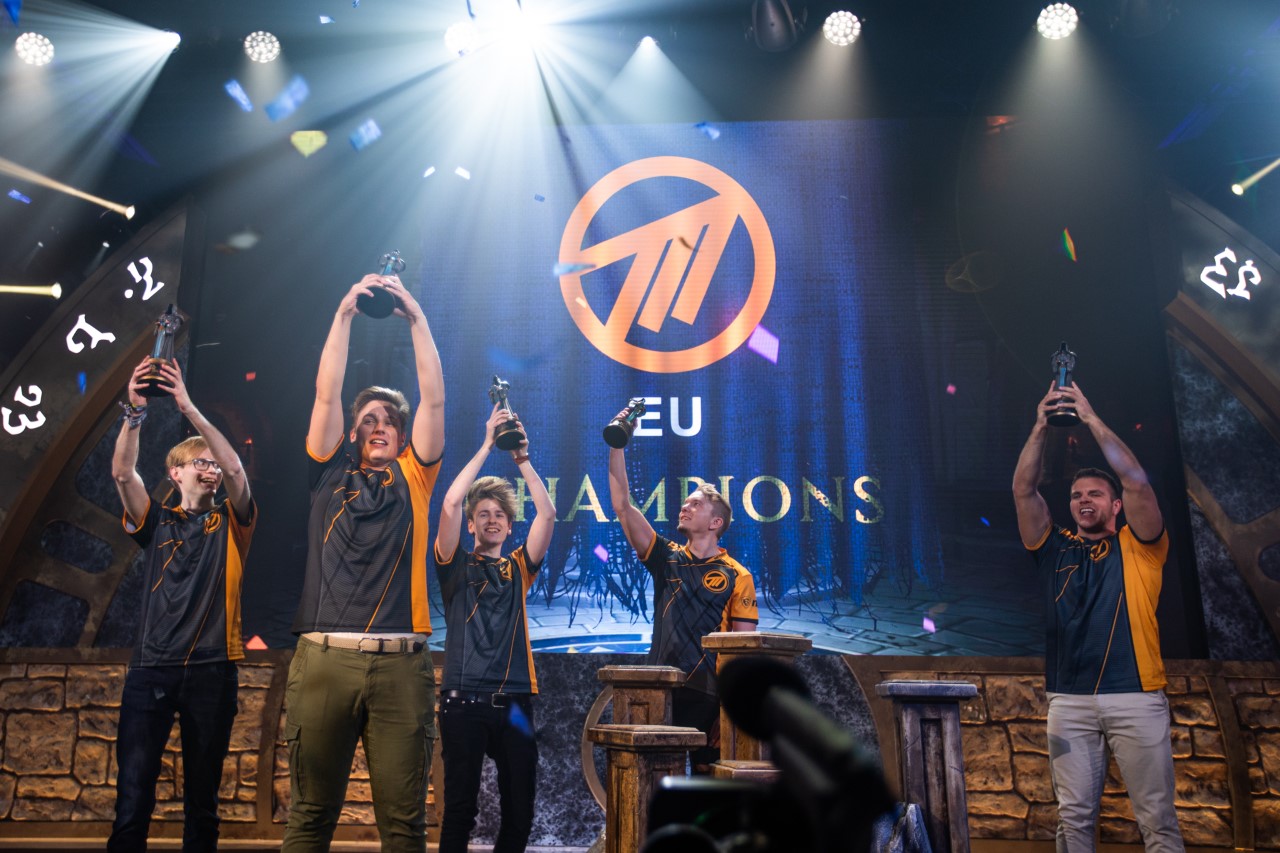 Sejauh ini, ada dua jenis kompetisi pada skena World of Warcraft, yaitu Arena World Championship (AWC) dan Mythic Dungeon International (MDI). Menyongsong 2020, Blizzard mengumumkan beberapa perubahan lewat blog resminya. Salah satu yang terbesar adalah kanal tempat kedua kompetisi ini ditayangkan. Blizzard mengumumkan bahwa nantinya kedua kompetisi tersebut akan ditayangkan di Youtube pada kanal resmi World of Warcraft. Ini bisa dibilang merupakan tindak lanjut dari kontrak kerja sama antara Activision Blizzard dengan Youtube yang dikabarkan senilai Rp2,2 Triliun.
MDI sendiri merupakan pertandingan PvE berupa adu cepat menyelesaikan Mythic Dungeon di dalam World of Warcraft. Masing-masing tim berisikan 5 orang harus secepat mungkin mengalahkan boss demi boss untuk menjadi pemenang. Perubahan MDI perubahan pertama adalah soal format. Divisi Europe dan Asia (EU/Asia) kini memasukkan kategori pemain dari Eropa, Korea, China, Taiwan, Afrika, dan Timur Tengah. Sedangkan divisi selanjutnya adalah Americas (AMER) yang di dalamnya termasuk Amerika (Amerika Utara, Amerika Tengah, Amerika Selatan), Australia, dan New Zealand.
Pertandingan final di akhir musim akan diselenggarakan secara LAN dengan total hadiah sebesar US$300.000 (Rp4,1 miliar). Tambahan lainnya adalah, MDI akan menghadirkan Dungeon baru yang bernama Operation Mechagon. Perubahan berikutnya datang dari Arena World Championship. Kompetisi AWC merupakan pertandingan dengan format PvP 3 lawan 3. Menjadi musim AWC terakhir yang menggunakan expansion Battle of Azeroth, pertandingan akan dimulai pada musim semi (sekitar September – Desember).
Menggunakan format sirkuit, pertandingan dimulai dengan delapan kompetisi online dengan hadiah US$10.000 (sekitar Rp136 juta) dan poin AWC poin. Nantinya tim dengan perolehan poin AWC terbesar dapat berkompetisi di AWC finals, bertanding memperebutkan US$500.000 (sekitar Rp6,8 miliar).
Untuk pertandingan MDI sendiri dimulai sejak 12 April 2020 mendatang. Informasi lebih lanjut, Anda bisa pergi ke laman jadwal resmi MDI dari Blizzard. Sementara itu untuk AWC, Blizzard belum mengkonfirmasi jadwal pasti untuk turnamen online pertama. Namun Anda bisa pergi ke laman Battlefy resmi AWC untuk melihat jadwalnya.
From Our Network