Esports Ecosystem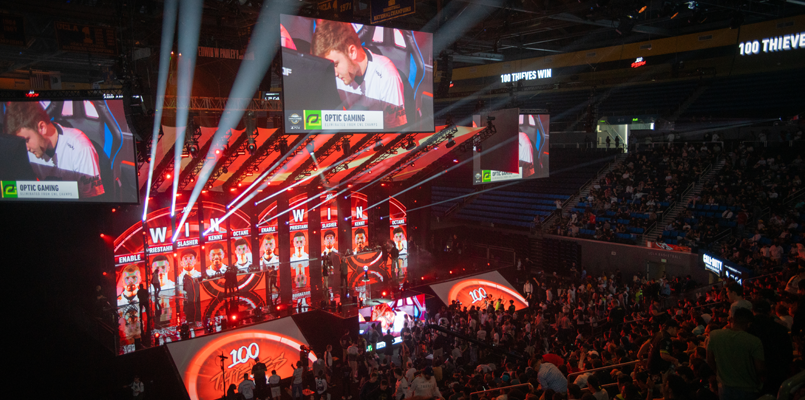 Dari 12 tim, 10 tim yang bertanding di liga Call of Duty juga memiliki tim di Overwatch League
Liga Call of Duty akan dimulai pada tahun depan. Activision Blizzard sudah memastikan bahwa jumlah tim yang ikut adalah 12 tim, sama seperti ketika Overwatch League baru dimulai. Meskipun begitu, bukan berarti tertutup kemungkinan jumlah tim yang ikut dalam liga Call of Duty akan bertambah. Pada musim pertama, Overwatch League memang hanya mengadu 12 tim. Namun, pada musim kedua, jumlah tim yang bertanding bertambah menjadi 20 tim. Call of Duty Esports Commissioner, Johanna Faries menyebutkan bahwa mereka senang dengan kemiripan antara liga Call of Duty dan Overwatch League. Saat ini, Activision Blizzard menyebut liga ini Call of Duty Global League, meski masih terbuka kemungkinan nama liga tersebut diganti.
"Ke depan, kami ingin agar Call of Duty Esports menjalin kerja sama dengan grup esports yang berkomitmen untuk membawa tim esports profesional ke kota mereka dan mengembangkan komunitas di kota asal mereka," kata CEO Activision Blizzard pada The Washington Post. "Kami telah menemukan rekan yang tepat dan Call of Duty Esports League 2020 secara resmi akan memiliki 12 tim." Sama seperti Overwatch League, liga Call of Duty ini juga menggunakan sistem franchise. Itu artinya, tim yang hendak ikut bertanding harus rela membayar sejumlah uang. Menurut rumor, sebuah tim harus membayar US$25 juta untuk dapat ikut serta dalam liga Call of Duty. Sistem franchise alias sistem tertutup memiliki kelebihan dan kelemahan tersendiri. Hybrid sempat membahas tentang sistem tersebut secara lengkap di sini.
It is with a very heavy heart we announce that 100 Thieves will not be participating in competitive Call of Duty in 2020. pic.twitter.com/cdJD9DdUvQ

— 100 Thieves (@100Thieves) August 29, 2019
Mahalnya biaya yang harus dikeluarkan untuk ikut serta dalam liga Call of Duty membuat beberapa tim enggan untuk ikut. Salah satunya adalah 100 Thieves. Melalui sebuah video, CEO 100 Thieves, Matthew "Nadeshot" Haag mengatakan bahwa 100 Thieves tidak akan ikut dalam liga Call of Duty tahun depan. "Kami tidak ikut dalam CDL, kami juga tidak punya tim yang akan bertanding atas nama kami — dan saya tidak berkata bahwa ini adalah akhir dari partisipasi kami di Call of Duty, tapi kami juga tidak akan menyiapkan roster untuk Call of Duty," katanya, lapor Dot Esports.
Tim 100 Thieves bukanlah satu-satunya tim yang memutuskan untuk tidak ikut dalam liga Call of Duty tahun depan. FaZe Clan serta eUnited, tim yang berhasil memenangkan Call of Duty World League 2019, juga memutuskan untuk tidak turun. Ketika ditanya apakah keputusan beberapa tim untuk tidak ikut serta akan mengundang kemarahan fans, Faries mengaku dia tidak khawatir. "Saya rasa, kami benar-benar berhati-hati dalam menyertakan komunitas dalam liga ini sejak awal," katanya, lapor The Washington Post. "Jadi, walau tidak semua tim ikut serta, pada saat yang sama, mengadakan turnamen model franchise berbasis kota memerlukan keikutsertaan organisasi esports yang sama sekali berbeda." Saat ini, belum ada informasi tentang jadwal atau format liga Call of Duty. Faries mengatakan, mereka akan mengumumkan hal ini dalam beberapa minggu ke depan.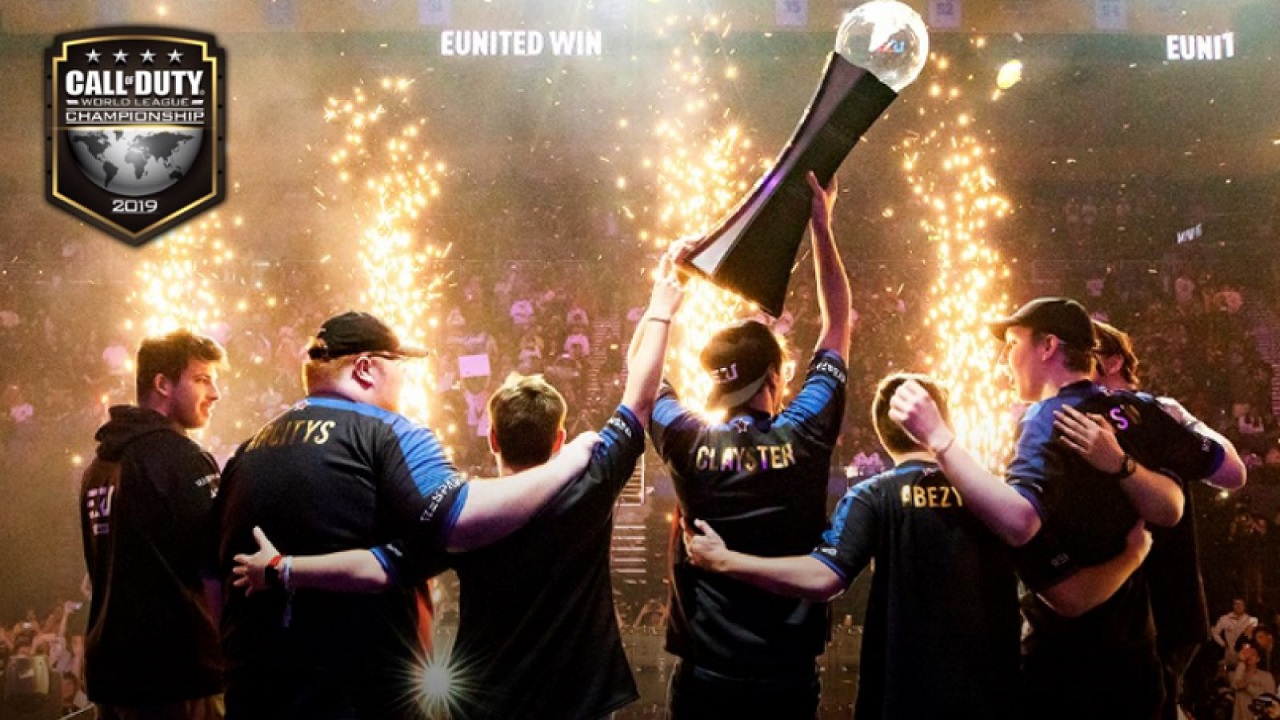 Faries berkata, untuk saat ini, Activision Blizzard ingin memfokuskan liga Call of Duty pada kawasan Amerika Utara dan Eropa. Dua belas tim yang bertanding dalam liga tersebut mewakili 11 kota, yaitu Atlanta, Chicago, Dallas, Florida, London, Los Angeles, Minnesota, New York, Paris, Seattle, dan Toronto. Ada dua tim yang mewakili Los Angeles, yaitu KSE Esports dan Immortals Gaming Club. Sama seperti Overwatch League, liga Call of Duty juga akan menggunakan sistem kandang-tandang. Jadi, tim yang menjadi tuan rumah akan menjamu tim lawan di markas mereka.
Sumber header: Kevin Haube / ESPAT Media via The Esports Observer