Esports Ecosystem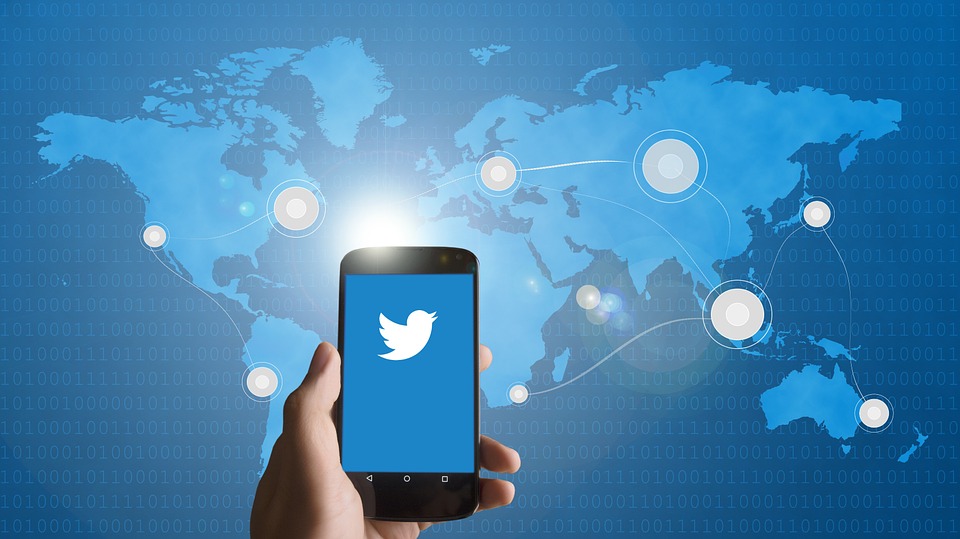 Salah satu alasannya adalah peluncuran Animal Crossing: New Horizons
Di Twitter, jumlah percakapan tentang game naik 71 persen dan jumlah pengguna yang membuat tweet tentang game naik 38 persen. Sementara di Amerika Serikat, jumlah kicauan tentang game naik 89 persen dan jumlah pengguna yang membahas game naik 50 persen. Tidak heran jika semakin banyak orang yang membahas tentang game di media sosial. Di tengah pandemi virus corona, yang memaksa banyak negara untuk menetapkan status lockdown atau menghimbau masyarakatnya untuk tetap di rumah, banyak orang yang mengisi waktunya dengan bermain game. Dalam satu bulan belakangan, Steam terus memecahkan rekor jumlah pengguna concurrent. Jumlah pemain dari Counter-Strike: Global Offensive dan Dota 2 juga terus naik.
Selain pandemi virus corona, hal lain yang membuat jumlah kicauan tentang game naik adalah peluncuran Animal Crossing: New Horizons, menurut Forbes. Seperti yang bisa Anda lihat pada grafik di bawah, jumlah tweet tentang game melonjak naik setelah New Horizons diluncurkan. Memang, baik di Amerika Serikat maupun di dunia, New Horizons merupakan game yang paling banyak dibicarakan. Kicauan tentang New Horizons tidak melulu berisi gameplay dari game tersebut, tapi juga tentang kode in-game untuk mengunduh desain buatan pemain lain.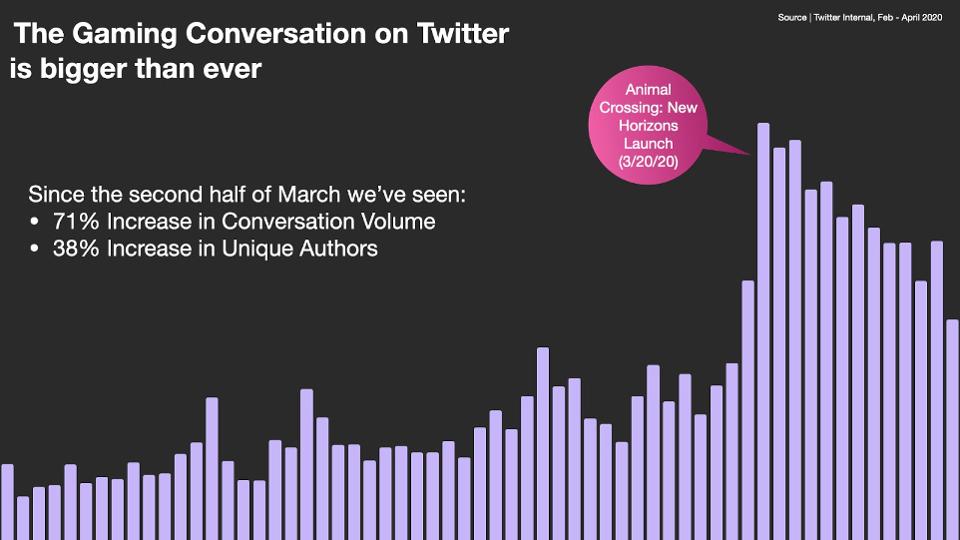 Secara global, game lain yang paling banyak dibicarakan di Twitter adalah Fate/Grand Order, diikuti oleh Final Fantasy, Ensemble Stars! dan Fortnite. Sementara di Amerika Serikat, game yang paling sering dibicarakan selain game terbaru Animal Crossing adalah Call of Duty, Final Fantasy, Fortnite, dan Fire Emblem. Sementara itu, organisasi esports yang paling banyak dibicarakan adalah FaZe Clan, diikuti oleh G2 Esports, MiBR, Fnatic, lalu Cloud9, lapor The Esports Observer. Negara yang memberikan kontribusi paling besar dalam lonjakan kicauan tentang game ini adalah Jepang, diikuti oleh Amerika Serikat, Korea Selatan, Prancis, dan Spanyol.
Di tengah pandemi virus corona, banyak turnamen olahraga yang dibatalkan dan digantikan dengan turnamen esports, seperti Formula 1 dan NASCAR. Selain itu, atlet basket dan sepak bola profesional juga ikut serta dalam turnamen esports. Biasanya, turnamen esports hanya disiarkan melalui platform streaming game dan media sosial. Namun, kali ini, pertandingan esports juga ditayangkan di channel televisi untuk mengisi kekosongan akibat batalnya berbagai kegiatan olahraga. Misalnya, FOX Sports memutuskan untuk menayangkan keseluruhan balapan eNASCAR iRacing Pro Invitational Series.
From Our Network