English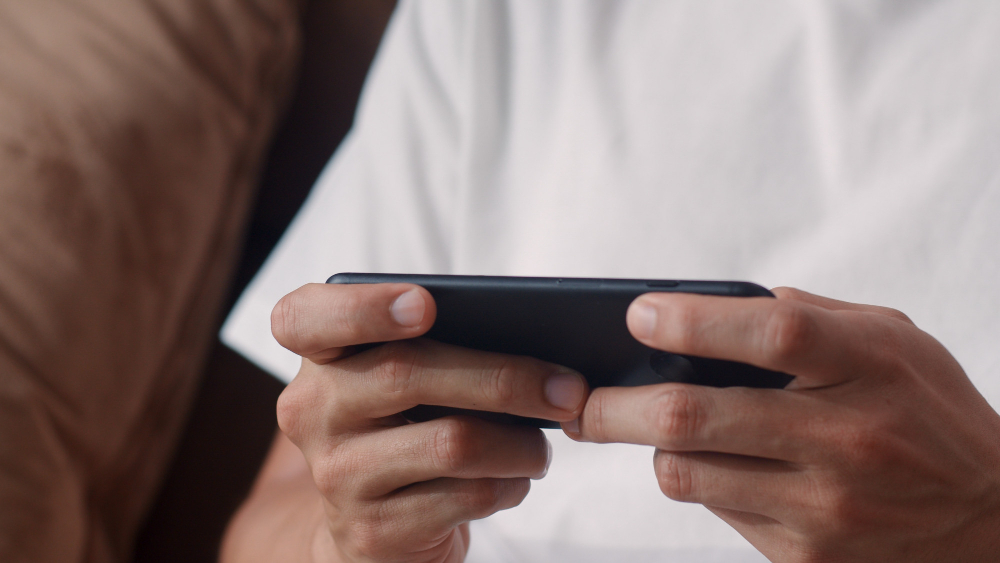 Many popular and beloved game franchises are now being re-released on mobile.
Back in 1997, popular mobile games (or the only mobile games that exist) such as Snake in the Nokia phones were relatively simple in design. However, as mobile technology continues to develop, game devs continue to create more complex and interesting games. In 2002, X-Forge 3D was released. With this game engine, many games with 3D graphics or elements were created. And since then, mobile games have continued to evolve, not only in terms of visuals but also in gameplay mechanics.
The Growing Impact of the Mobile Platform in the Gaming Industry
The contribution and effects of mobile gaming on the gaming industry continue to rise every year. In 2020, almost half of the total revenue of the gaming industry came from the mobile platform. This year, mobile games contributed $90.7 billion USD — or about 52% — of the total game industry revenue, which is expected to reach $175.8 billion USD. Furthermore, when compared to the console and PC game industry, the mobile game industry also has the fastest growth rate. In the 2018-2021 period, the Compound Annual Growth Rate (CAGR) of the mobile game industry reached 13.1%, which is 5% greater than the average CAGR of the gaming industry.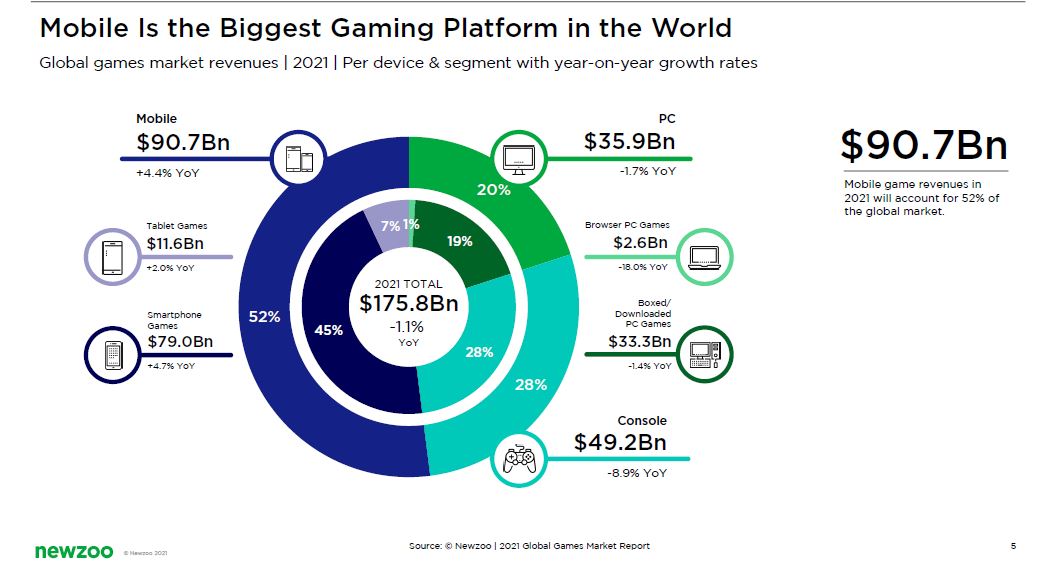 Mobile gaming is not only superior in terms of generating revenue but also in terms of player numbers. According to Newzoo, the estimated number of gamers in the world in 2021 is 3.22 billion. 94% of these gamers, surprisingly, play games on mobile. Furthermore, there are approximately only 1.4 billion PC gamers and 900 million console gamers in the entire world. Therefore, the population of the gaming community is extensively dominated by mobile gamers. 
This is a premium article, get unlimited premium article with Hybrid Subscription.
Join Hybrid.co.id subscription and get analysis, interview, and data about the esports ecosystem and gaming in Indonesia. Subscribe to enjoy all premium content. Click button subcribe to know more. Learn more
Pay per Article

Rp5.000/article

Anytime Access, only this article

powered by

Unlimited Article Monthly

Rp25.000/Month

Premium Article
Hybrid Talk Early Access
Deals Promo and Exclusive Access
Weekly Newsletter
Ads Free

Unlimited Article 6 Month

Rp100.000/6 Mon

Premium Article
Hybrid Talk Early Access
Deals Promo and Exclusive Access
Weekly Newsletter
Ads Free
Please, Sign In to Access
Premium Article
Sign In