Gaming News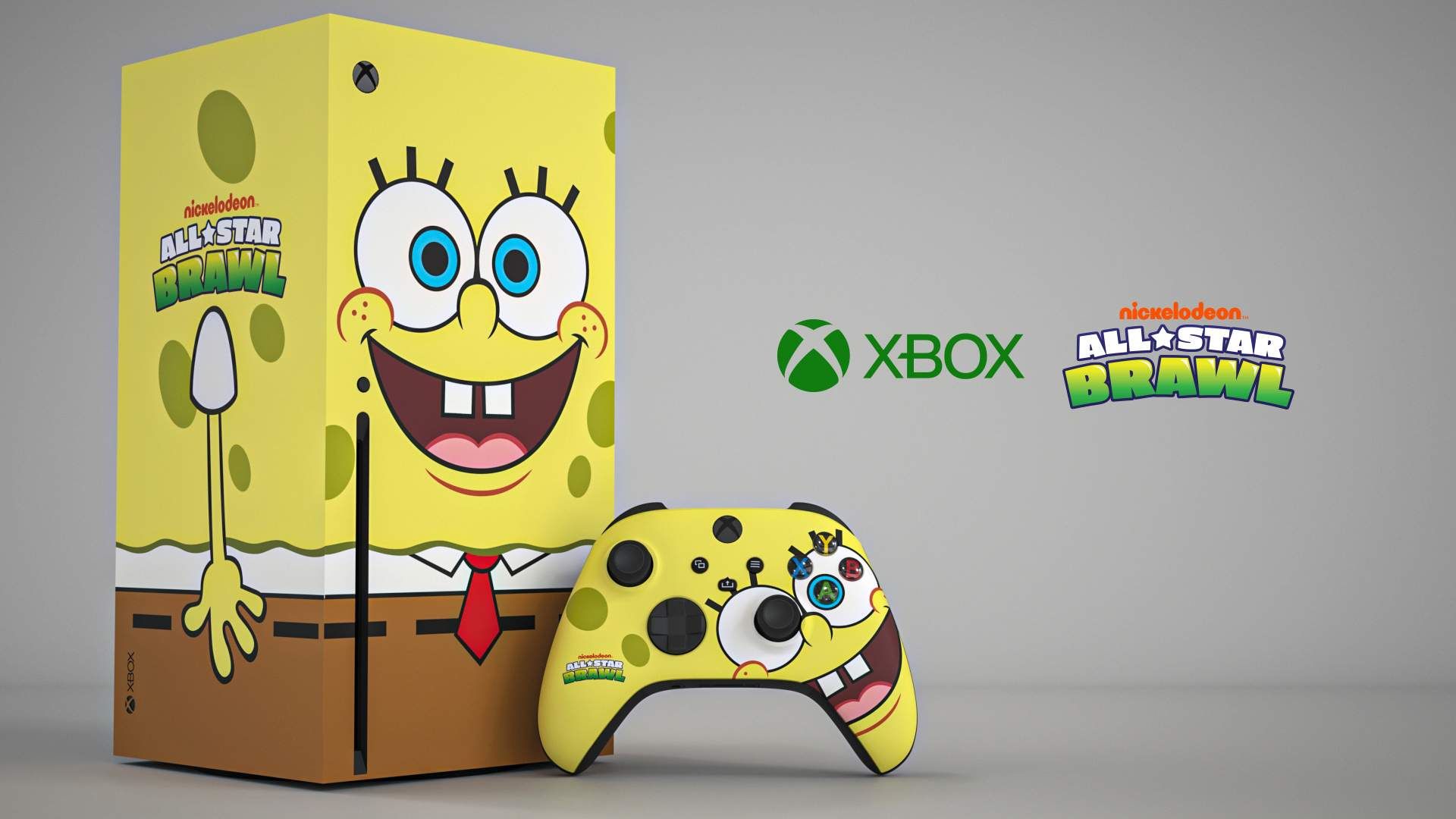 Selain SpongeBob, Leonardo dari TMNT juga ikut muncul.
Membuat edisi khusus dari konsol game yang ada sekarang memang seakan sudah menjadi tradisi di setiap generasinya, seperti PlayStation 4 Pro edisi 20th Anniversary yang menggunakan warna abu-abu klasik PlayStation 1 hingga Xbox One X edisi Cyberpunk 2077 yang punya desain unik.
Microsoft pun melanjutkan tradisi tersebut dengan akhirnya menunjukkan tidak hanya satu namun 2 edisi khusus dari konsol Xbox Series X. Dua konsol edisi khusus ini merupakan bagian dari perayaan perilisan Nickelodeon All-Star Brawl. Maka tidak mengherankan bahwa dua konsol ini didesain dari karakter paling ikonik milik Nickoledeon.
How it started: How it's going: pic.twitter.com/BBxWXewbyh

— Xbox (@Xbox) October 11, 2021
Yang pertama adalah edisi SpongeBob SquarePants. Berkat bentuk desain karakternya yang sejak awal kotak, desain SpongeBob tersebut menempel sempurna pada bodi konsol Xbox Series X yang juga kotak. Bahkan beberapa fans menyebut bahwa Microsoft dan Xbox membawa meme yang menyamakan desain Xbox Series X mirip dengan salah satu adegan dalam kartun SpongeBob.
Satu hal yang sedikit mengganjal dari desain SpongeBob ini bukan berada di konsolnya, namun pada desain joystick-nya yang entah mengapa Microsoft (atau Nickelodeon) memutuskan memaksa wajah SpongeBob tampil melintang dengan mata yang tertutup analog kanan dan tombol X.
🧽 x 🐢

Follow and RT with #XboxAllStarBrawlsweepstakes for a chance to win one of these vibrant @NickBrawlGame Xbox Series X consoles.

Age 18+. Ends 10/24/21. Rules: https://t.co/Z2VzIdludFpic.twitter.com/4NbEa2RBPp

— Xbox (@Xbox) October 11, 2021
Konsol edisi khusus kedua dari Xbox Series X ini mengambil desain utama karakter Leonardo dari serial Teenage Mutant Ninja Turtles (TMNT). Desainnya memang tidak semulus desain SpongeBob, namun konsol bertema TMNT ini memiliki beberapa elemen desain di setiap sisinya, seperti wajah Leonardo di sisi depan, tulisan 'Turtle Power' di sisi samping, dan bahkan pizza di sisi lainnya.
Sayangnya, dua konsol edisi khusus ini tidak akan djual bebas oleh Microsoft. Keduanya akan menjadi hadiah dari event giveaway yang tengah mereka adakan di Twitter. Event tersebut diadakan mulai tanggal 11 Oktober dan akan berlangsung hingga taggal 24 Oktober mendatang.
Nickelodeon All-Star Brawl telah dirilis pada minggu lalu dan bisa dimainkan di berbagai platform mulai PC, Xbox Series X|S, Xbox One, PlayStation 4, PlayStation 5, hingga Nintedo Switch. Hingga berita ini, ditulis game pertarungan karakter-karakter Nickelodeon ini memperoleh banyak review positif di Steam dan juga oleh banyak media. Mungkinkah keinginan Nickelodeon untuk menjadi pesaing utama Smash Bros akan menjadi kenyataan?