Gaming News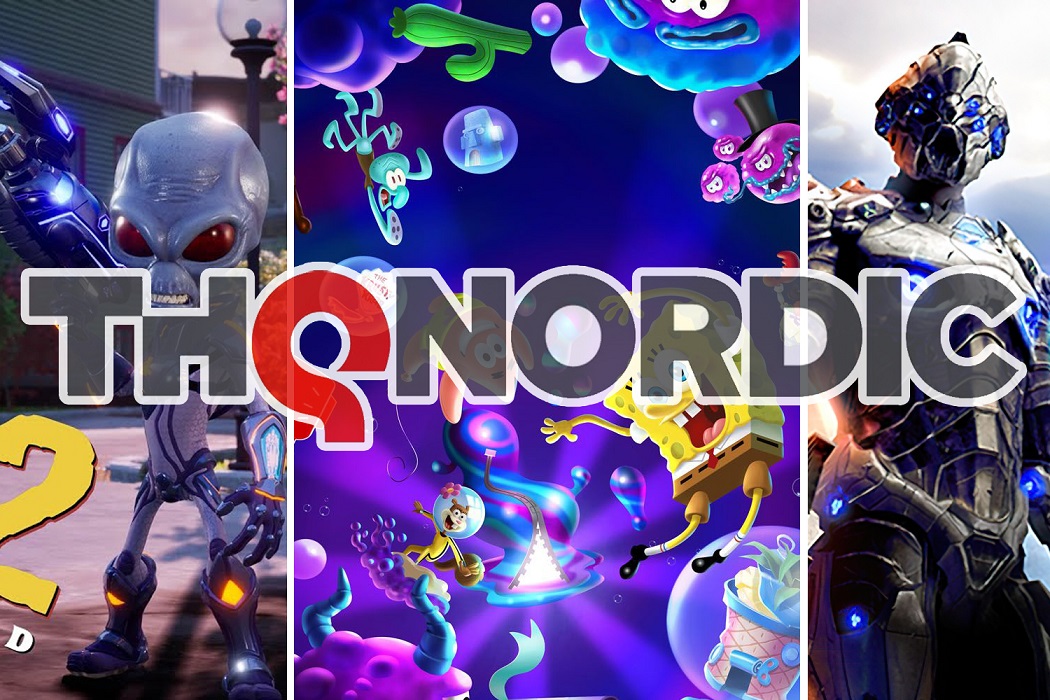 Deretan judul diumumkan untuk merayakan Anniversary THQ Nordic ke-10.
Melalui showcase digital pertama mereka pada 17 September 2021, THQ Nordic sepertinya ingin mengesankan para gamers dengan merilis pengumuman mengenai berbagai game yang ada di bawah naungannya.
Banyak game dari berbagai genre mereka pamerkan, mulai dari yang jenaka dan konyol sampai yang realistis dan intens. Berikut ini adalah beberapa judul yang mencuri perhatian:
SpongeBob SquarePants: The Cosmic Shake
Setelah mendapatkan kesuksesan dengan SpongeBob SquarePants: Battle for Bikini Bottom, Purple Lamp Studios telah memamerkan mengenai hasil proyek Spongebob mereka selanjutnya. Dengan diiringi lagu Sweet Victory yang khas pada kartunnya, trailer-nya bercerita perjalanan Spongebob menembus ruang dan waktu.
Game ini merupakan sebuah game platformer, yang menghadirkan tujuh dunia dari kartun Spongebob untuk dijelajahi dan lebih dari 30 kostum untuk didapatkan. Pemain juga akan menemukan berbagai karakter ikonik lengkap dengan pengisi suara original mereka masing-masing.
SpongeBob SquarePants: The Cosmic Shake akan dirilis untuk PC, Nintendo Switch, PlayStation 4, dan Xbox One. Untuk versi PlayStation 5 dan Xbox Series X|S, game ini bisa dimainkan dengan backward compitability.
Destroy All Humans! 2 – Reprobed
Destroy All Humans! 2 Reprobed adalah sebuah game action adventure third person shooter, dan merupakan sebuah sekuel dari Destroy All Humans!. Di game ini pemain akan bermain sebagai alien yang bernama Crypto. Ia ingin membalas dendam terhadap manusia karena telah meledakkan kapal induk miliknya.
Salah satu fitur dari game ini adalah pemain dapat mengundang teman untuk bermain berdua menjalankan cerita dengan mode split screen co-op. Pemain akan mencoba menghabisi manusia dengan jetpack canggih dan teknologi alien termutakhir.
Destroy All Humans! 2 Reprobed akan dirilis di PlayStation 5, Windows PC, dan Xbox Series X.
Elex 2
Elex 2 merupakan sebuah RPG science fantasy open world yang memiliki banyak gameplay, fitur, dan cerita yang menarik untuk dicoba. Pemain akan bertualang di planet Magalan dengan sebebas-bebasnya dengan bantuan sebuah jetpack, yang bahkan bisa menerbangkan pemain.
Pemain bisa berinteraksi dengan beraragam NPC unik dan segala respon dan perbuatan pemain terhadap mereka, dapat mempengaruhi alur cerita. Dengan sistem ini, Piranha Bytes selaku developer menjamin bahwa game ini bisa memberikan pengalaman mendalam tentang pilihan moralitas.
Elex 2 akan dirilis pada PC, PlayStation 4, PlayStation 5, Xbox Series X|S, dan Xbox One.
THQ Nordic masih belum memberikan tanggal rilis yang pasti dari ketiga game tersebut. Selain game di atas, mereka juga mempublikasi detail mengenai Outcast 2, Expeditions: Rome, MX vs ATV Legends, Superpower 3, dan Jagged Alliance 3.