Gaming News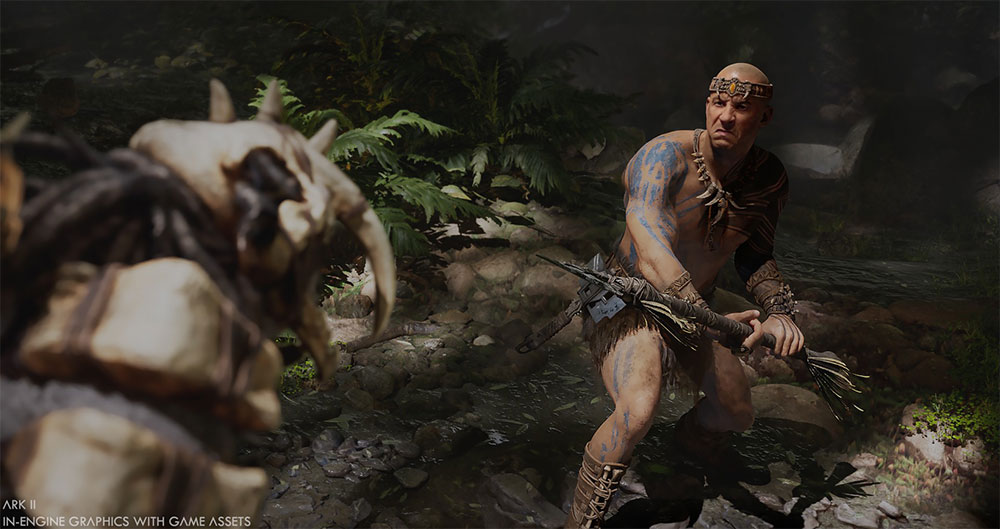 Baru akan dirilis di tahun 2022, dan sepertinya dibuat menggunakan Unreal Engine 5
Seperti biasa setiap tahunnya, ajang The Game Awards 2020 juga dimanfaatkan sebagai panggung pengumuman sejumlah game baru. Beberapa di antaranya sangat mengundang perhatian, seperti misalnya Crimson Desert, namun beberapa juga ada yang benar-benar di luar dugaan.
Salah satunya adalah Ark II, sekuel dari Ark: Survival Evolved, game survival multiplayer karya developer indie Studio Wildcard. Berhubung Ark sendiri baru dirilis secara resmi pada tahun 2017, sebagian besar pemainnya mungkin tidak menyangka sekuelnya bakal datang secepat ini, apalagi mengingat Ark sendiri menghabiskan waktu sekitar dua tahun dalam fase early access.
Bukan cuma itu, Ark II bahkan datang bersama sebuah trailer sinematik yang dibintangi oleh Vin Diesel, dan sang pentolan franchise Fast & Furious tersebut sudah dikonfirmasi bakal menjadi salah satu karakter protagonis bernama Santiago dalam Ark II. Cyberpunk 2077 punya 'John Wick', Ark II punya 'Dominic Toretto'.
Trailer-nya tampak cukup mengesankan, dan Studio Wildcard bilang bahwa trailer-nya ini dibuat menggunakan engine game Ark II itu sendiri, bukan CGI tradisional. Kalau melihat Ark: Survival Evolved menggunakan Unreal Engine 4, apakah ini berarti Ark II digarap menggunakan Unreal Engine 5?
Menurut saya mungkin saja, sebab jadwal perilisan Ark II masih sangat lama, yakni 2022, dan Unreal Engine 5 sendiri baru akan sepenuhnya tersedia buat para developer mulai tahun depan. Berdasarkan keterangan dari Microsoft, Ark II bakal dirilis eksklusif di platform Xbox – yang semestinya juga mencakup PC.
Balik lagi ke Vin Diesel, sang aktor yang bernama asli Mark Sinclair itu ternyata tidak hanya meminjamkan bakat akting dan suaranya saja di sini. Ia rupanya juga menjabat sebagai executive producer buat Ark II, dan Studio Wildcard bahkan sudah menyiapkan titel yang keren baginya: "President of Creative Convergence".
Keterlibatan Vin Diesel sebenarnya bukanlah suatu kebetulan, sebab kalau menurut Studio Wildcard sendiri, Vin Diesel merupakan penggemar berat Ark: Survival Evolved yang sudah menghabiskan waktu ribuan jam untuk memainkannya. Begitu cintanya Vin Diesel terhadap game ini, ia bahkan disebut aktif melaporkan jika ada bug yang ditemui dalam game.
Apakah ke depannya kita bakal melihat lebih banyak lagi game yang melibatkan selebriti ternama? Bisa jadi ini adalah awal dari tren tersebut.
Sumber: PC Gamer.