RRQ: History, Ambition, and Principles of 'The King'
This is Hybrid's talks with CEO of RRQ Andrian Pauline
If you're a local fans of esports, it won't be acceptable if you haven't heard of Rex Regum Qeon (RRQ) as it is one of the biggest and the best esports organizations in Indonesia.
What interesting is even though they started their journey from Dota 2, their newest divisions (Point Blank, Mobile Legends, and PUBG Mobile) are more popular and have accomplished a lot better.
It can be said that their Mobile Legends division, RRQ.O2, currently has a formation of star players in every role. This team becomes the best team in the world of Mobile Legends Indonesia thanks to their victory in MPL Indonesia Season 2. They are also the number one team in Southeast Asia, excluding the team from Philippines.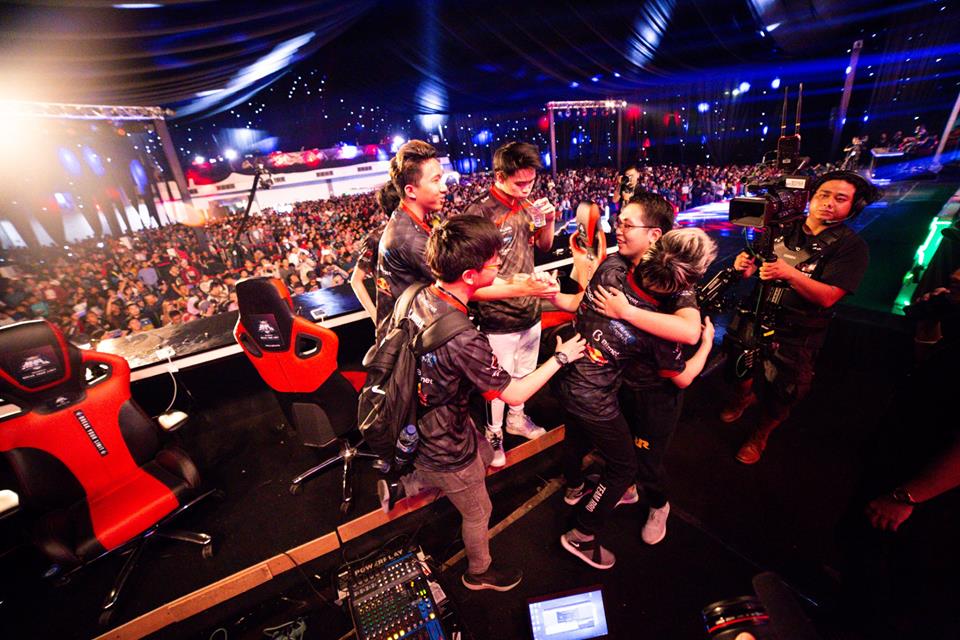 In Point Blank (PB), RRQ.Endeavour has a great number of achievements both at national and international level. This team was the world champion of PB in 2017. They were also the runner-up of the PB International Championship (PBIC) in 2018. At national level, RRQ.Endeavour always scares their enemies thanks to the two of their players who are the top class PB players, Nextjack and Talent.
Recently, RRQ also became the world champion of PUBG Mobile Star Challenge tournament which was held in Dubai, although it's the RRQ Thailand-based team. RRQ.Athenais the concrete form of their effort to expand their existence in Southeast Asia.
Now we will talk about this esports team, which is the group family member of MidPlaza Holding, from their history, ambition, and principles. Therefore, we're inviting CEO of RRQ Andrian Paulien (AP) to tell us the story of 'The King'.
A Brief History of RRQ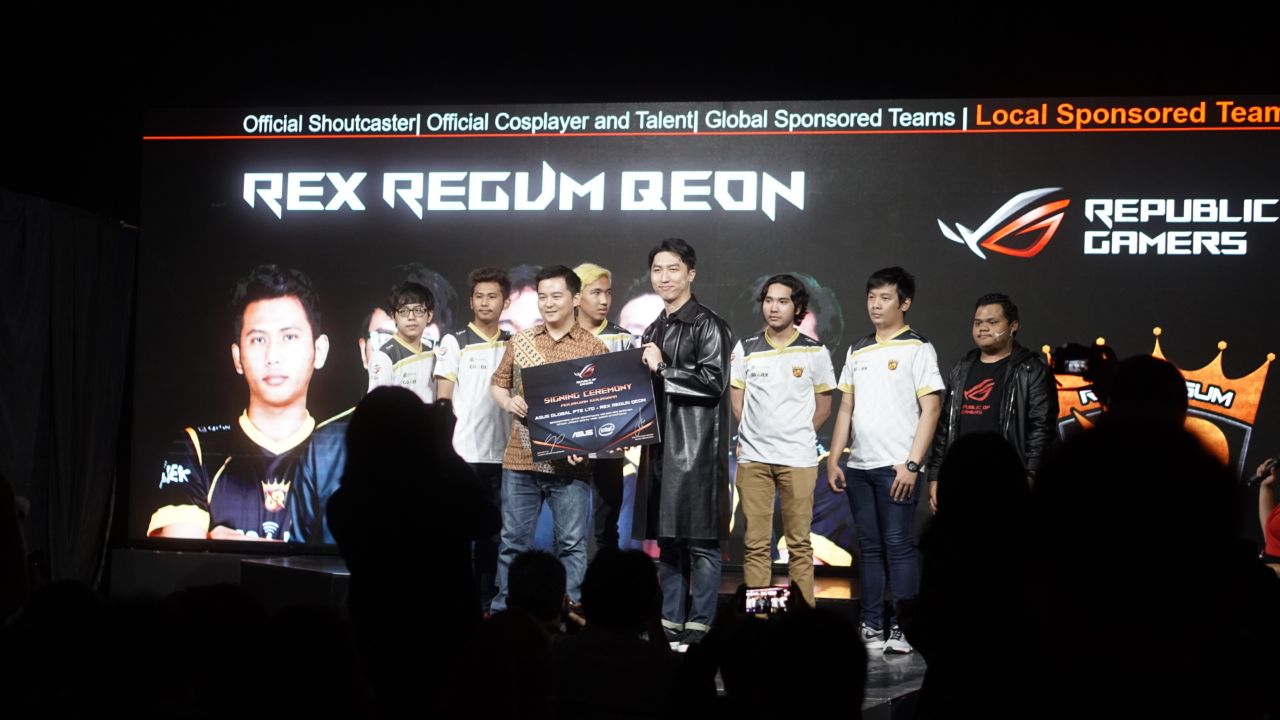 As we mentioned before, RRQ is a part of MidPlaza Holding as they were established by a game publisher of MidPlaza named Qeon Interactive.
Qeon Interactive is a game publisher established in 2011. In 2013, CEO of Qeon Interactive Riki Kawano Suliawan invited Andiran Pauline (AP) to build an esports team on their own and Dota 2 was their first choice of game. While RRQ is one of the biggest team today, they were just being managed professionally since 2017.
AP said that from 2013 to 2017, Riki was the one who took responsibility of all RRQ needs. Fortunately in 2017, MidPlaza group agreed to partner with RRQ. That's when AP was appointed to manage RRQ. When RRQ already became a professional club, they started to get many sponsor offerings since the first quarter of 2018.
Between Glory and Popularity
A debate that might often happen between RRQ's management is the dilemma between achievement and exposure. RRQ itself, in my opinion, has successfully balanced both of them – at least compared to other big esports organizations in Indonesia.
But what is the real main mission of RRQ?
AP said that RRQ's priority was becoming a champion. "Our orientation is becoming a champion. Focus on practicing, as it's the manifestation of an athlete. Popularity is additional," said AP.
He also argued that RRQ might be able to recruit various talents with high exposure, but until today, RRQ wasn't looking for famous people as it's not their goal. He really wants to build and maintain a winning team. Although it's admittedly difficult to achieve because of many new great teams appearing.
That said, AP added that it didn't mean that RRQ wasn't trying to gain exposure through content. "We're also creating content."
Pursuing glory may sound cliché, if not idealist, but the fact that professional gamers' productive age is short makes it a really common goal for professionals. Now professional gamers are usually retiring in the age of 30.
Isn't popularity able to increase their chances to survive when they don't have any more stage on esports? How would AP respond to that?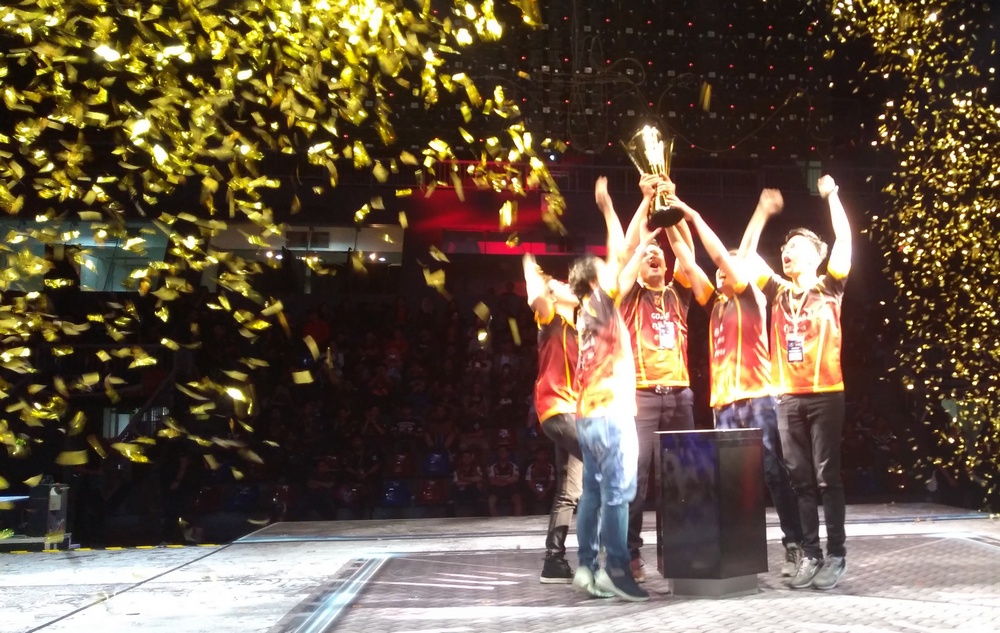 He admitted that it's back to each individual whether they would like to look for a stage as long as they had a chance or not, but RRQ itself offered a benefit that's quite valuable.
The interesting part is that MidPlaza Holding group has 20 companies ready to hire retired players or people behind the stage of RRQ. "As long as they're not asking to be a president hahaha…" said AP joking.
On the other side, AP said that RRQ always supported players to finish their study (academically) as he believed that education was really useful for their own future. It's not always about skill, an education makes a person having a good attitude. For RRQ, education is priority.
RRQ's welfare is the most important thing
In February 2018, there has been an uproar in the world of Dota 2 in Indonesia because of two of Dota 2 high class level players were joining RRQ. Those players are Rusman "Rusman" Hadi and Rivaldi "R7" Fatah. Rusman is a player that has been known as one of the best carry player of Indonesia, along with Muhammad "InYourDream" Rizky and Randy "Fervian" Sapoetra.
Their presence was indeed proved effective on bringing RRQ qualified to compete in GESC: Indonesia Minor. That time, this team was known as the best Dota 2 team in Indonesia because of those players. However, their good fortune didn't last, as Kenny "Xepher" Deo, one of the best Dota 2 players in Indonesia, had to leave RRQ to join TNC Tigers (Malaysia).
Their formation began to fall apart without the shout-callers a.k.a the in-game leaders of Xepher's class. Until today, RRQ's Dota 2 division seems like drowning (compared to other divisions with dazzling aforementioned achievements) as they haven't found any 'star' formation like before.
At that time, RRQ was actually able to keep Xepher on their team but they decided to let him go for his own better future. What is AP opinion about this?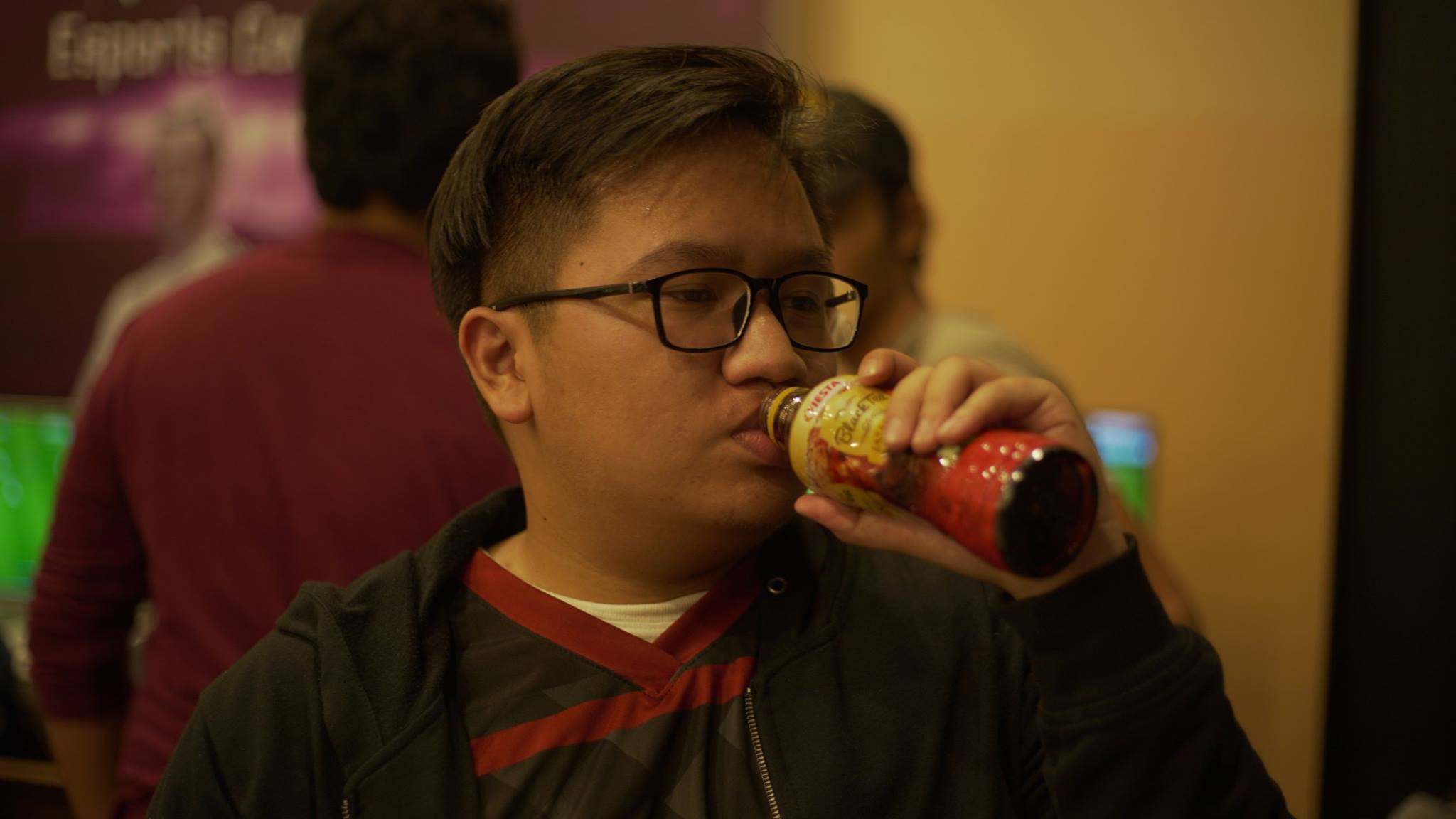 He said that RRQ always gave a chance for their players to be better. "If he would be better on that team, why not? We'll keep on supporting him." After all, he said that RRQ's welfare was the most important thing. If a player isn't happy anymore on a certain team, their performance won't be any good as well.
He told us that RRQ's kinship was so strong, so they wouldn't let any of their players being uncomfortable around the team. RRQ has never been afraid to lose a player because a player comes and goes.
RRQ's Future Plans
Now RRQ has 8 divisions such as Dota 2, Mobile Legends, Point Blank, PUBG Mobile, PUBG, FIFA, AoV, and CS:GO. Who is the person in charge of adding new divisions of RRQ and how does the consideration work?
AP said that he and management team were the ones in charge of deciding a new division of RRQ and the consideration took place in term of needs and market trends. "We're looking for a hit game, as we need to think about the sponsors' needs as well. After all, the decision cannot be set apart from any business aspect."
RRQ just held a tournament for players at the maximum age of 18 called RRQ Under 18 Tournament – RRQ Next Generation, does that mean that RRQ will also be an event organizer in the future? AP answered that RRQ hadn't been planning to become one. Now their focus is to secure and extend the team's achievement as it's their core as an esports organization.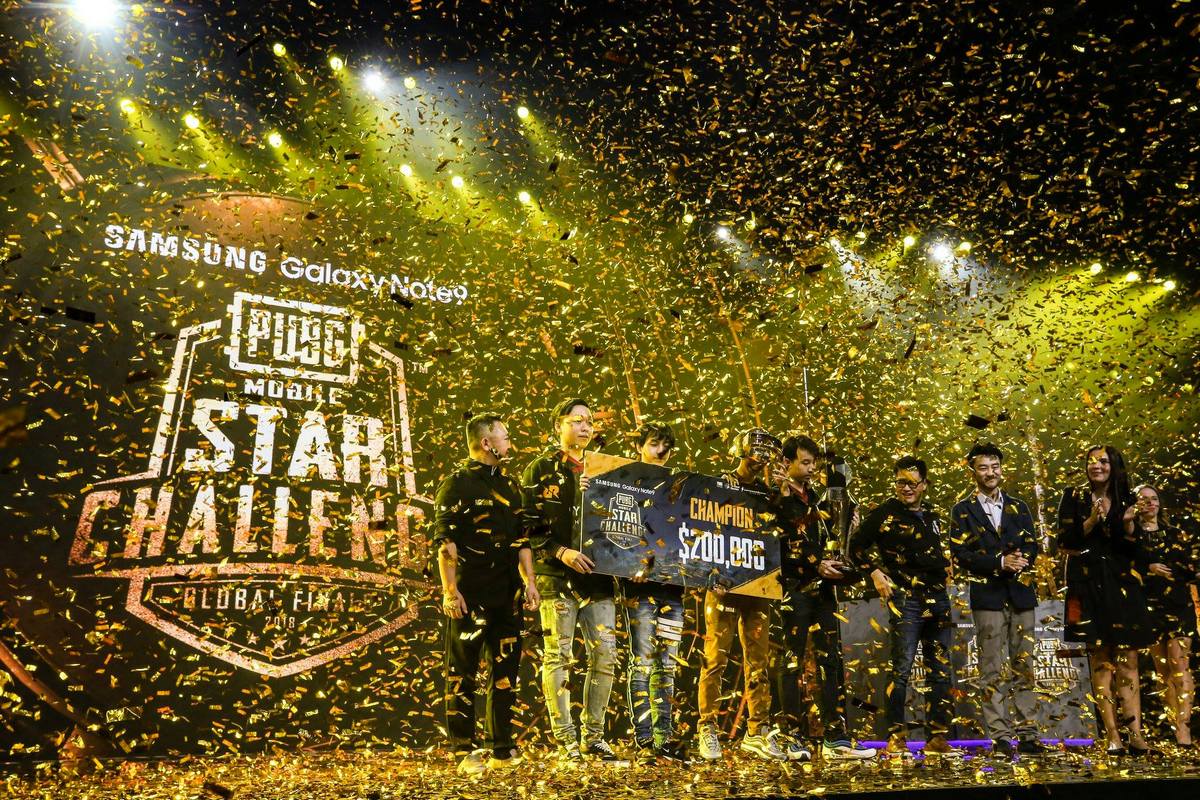 --
That was our talk with CEO of RRQ. For me or maybe other esports observers, following RRQ's growth from time to time is a pleasure in itself.
What will it be of RRQ in the future? Will they still be on their tracks and fulfill their ambition to pursue and secure their achievement as 'The King'? Or will they develop and extend to be the biggest team of Indonesia esports, given a conglomerate group backing them up?
-
Original article is in Indonesian, translated by Kristin Siagian.