Esports Ecosystem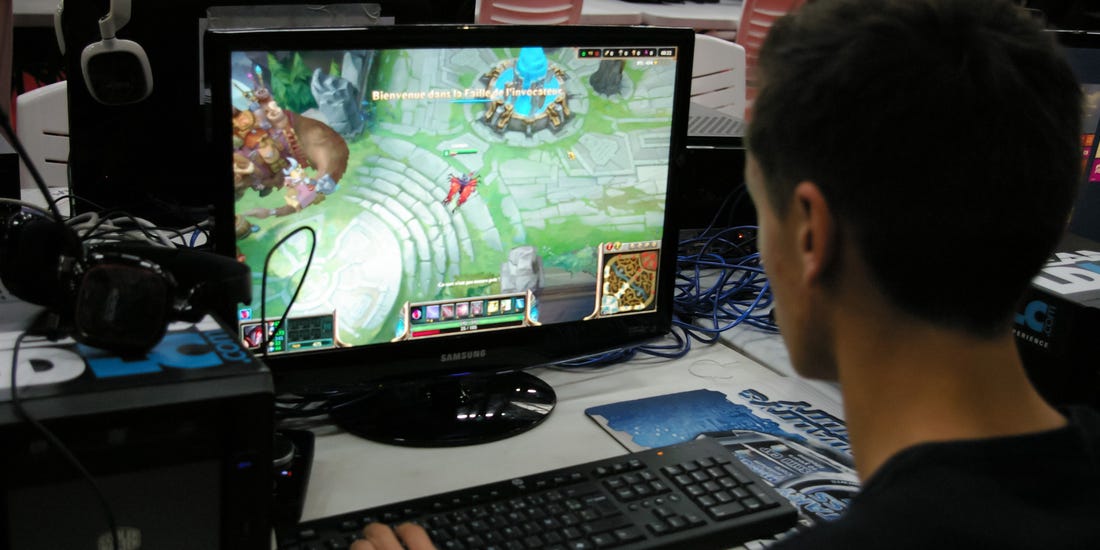 Pemasukan digital game sepanjang Maret, April, dan Mei memang tengah naik
Pada Mei 2020, total pemasukan digital game, mencakup penjualan game dan DLC, biaya langganan, serta microstransaction, mencapai US$10,2 miliar (sekitar Rp145 triliun), menurut laporan dari SuperData. Jika dibandingkan dengan Mei 2019, pemasukan pada Mei tahun ini naik 14 persen. Memang, pada Maret dan April 2020, pemasukan industri digital game juga mengalami kenaikan yang cukup signifikan.
"Industri game masih terus mengalami pertumbuhan pada Mei meski tidak banyak game besar yang dirilis pada bulan ini," tulis SuperData, seperti dikutip dari The Wrap. Dalam laporannya, SuperData juga menyebutkan bahwa pemasukan digital game untuk konsol pada Mei 2020 turun 27 persen dari bulan sebelumnya. Meskipun begitu, pemasukan untuk konsol tetap naik 23 persen jika dibandingkan dengan Mei 2019. Sementara itu, pemasukan digital game untuk mobile pada Mei 2020 naik 14 persen dari tahun lalu dan pemasukan untuk PC naik 8 persen.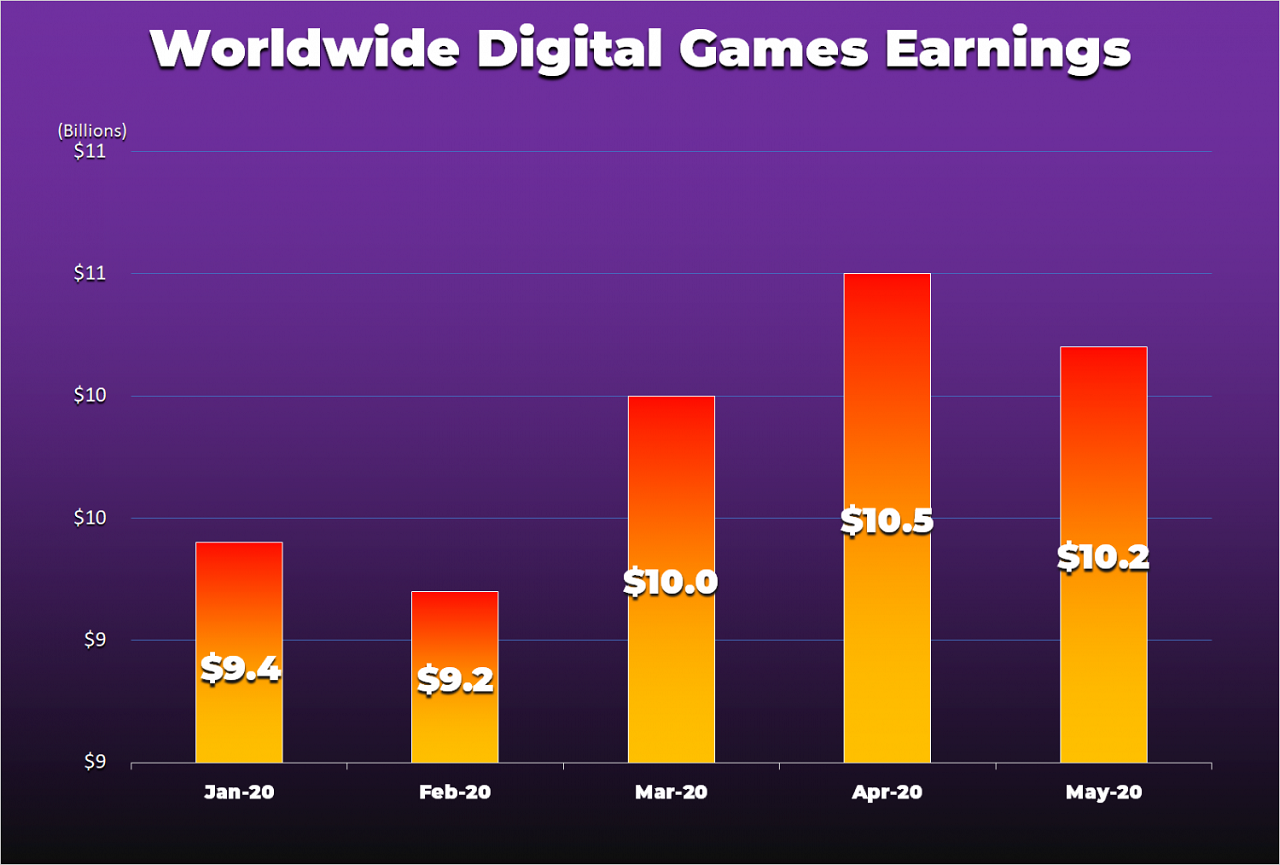 Di PC, League of Legends menjadi pendorong pertumbuhan total belanja para gamers. Sementara pertumbuhan di konsol didorong oleh FIFA 20 dan Grand Theft Auto V. Faktanya, FIFA 20 menjadi game konsol dengan penjualan terbanyak sepanjang Mei 2020. Di mobile, game yang memberikan kontribusi terbesar pada pertumbuhan total spending adalah Peacekeeper Elite — PUBG Mobile di Tiongkok — dan Honor of Kings alias Arena of Valor, lapor TweakTown.
Salah satu alasan mengapa total pemasukan digital game pada Mei 2020 turun jika dibandingkan dengan bulan sebelumnya adalah karena tidak ada peluncuran game ternama. Pada bulan lalu, game terpopuler yang diluncrukan adalah Minecraft Dungeons, yang merupakan spinoff dari Minecraft buatan Mojang. Game itu mendapatkan 1,8 juta pemain tak lama setelah peluncurannya pada 26 Mei. Hanya saja, SuperData mengatakan, pendapatan dari game itu dibatasi oleh model bisnis yang digunakan.
Sementara itu, keputusan Epic Games untuk memberikan game gratis melalui platform distribusi game digital mereka, Epic Games Store, membuat banyak orang mulai memainkan game baru. Salah satu game yang Epic berikan secara cuma-cuma adalah Sid Meier's Civilization VI. Hal ini membuat jumlah pemain dari game buatan Take-Two itu naik hingga 477 persen. Game lainnya yang Epic berikan secara gratis adalah Grand Theft Auto V. Begitu banyak orang yang ingin mendapatkan game tersebut secara gratis sehingga EGS sempat crash.
Sepanjang pandemi virus corona, banyak industri yang mengalami masalah. Namun, industri game justru mengalami pertumbuhan. Pada Q1 2020, total spending gamer di Tiongkok dan Amerika Serikat justru mengalami kenaikan. Untuk Juni 2020, total pemasukan digital game diperkirakan akan lebih besar dari Mei. Pasalnya, ada beberapa game populer yang diluncurkan pada Juni, seperti seperti The Last of Us II dari Naughty Dog, Valorant dari Riot, dan The Outer Worlds di Nintendo Switch. Game-game ini diduga akan mendorong total belanja para gamer.
Sumber header: Business Insider
From Our Network