Naming Rights Agreements in Esports
Companies that want to associate their brand with the esports team can purchase the naming rights of the particular organization
In recent years, more and more non-endemic brands have decided to support esports players and esports organizations. One of the perks the esports sponsors usually receive is the installation of the company logo or name on the pro jersey. 
Unfortunately, broadcasting esports matches is vastly different from traditional sports competitions. When you watch sports broadcasts, you can clearly observe the athletes and their jerseys. However, most esports matches usually only show in-game events, which of course does not include the player. Players are rarely highlighted, and so their jerseys are also not often displayed. To work around this problem, most companies looking to sponsor an esports team opt to use naming sponsorships. As a result, the company's name will be integrated and clearly displayed in the team name.
The History of Naming Rights Contracts in Esports
By 2020, the esports industry's revenue is estimated to be nearly $1 billion USD. Sponsorships and media rights contribute to almost 75% of this total revenue. Furthermore, for most esports organizations, sponsors often contribute to almost all of their income and finances. According to Gaming Street, on average, about 90% of an esports organization's total revenue comes from sponsorships.
Of course, all these sponsoring companies have their own set of goals they want to achieve from the collaboration. Based on the study called Sponsorship in Esports, most companies that sponsor esports organizations usually seek long-term goals such as building a reputation among esports fans. Short-term goals like increasing sales are usually not the primary motive behind these esports sponsors.
Indeed, being an esports sponsor will boost their popularity among the millennials and Gen Z, which are the large majority of the demographic of esports followers. According to another study titled Sponsoring Esports to Improve Brand Image, one-third of esports fans will usually prefer and perceive sponsoring brands more positively over non-sponsoring ones. Considering that today's esports audience approximately reaches 474 million, sponsorship companies can effectively attract 158 million potential customers into their business.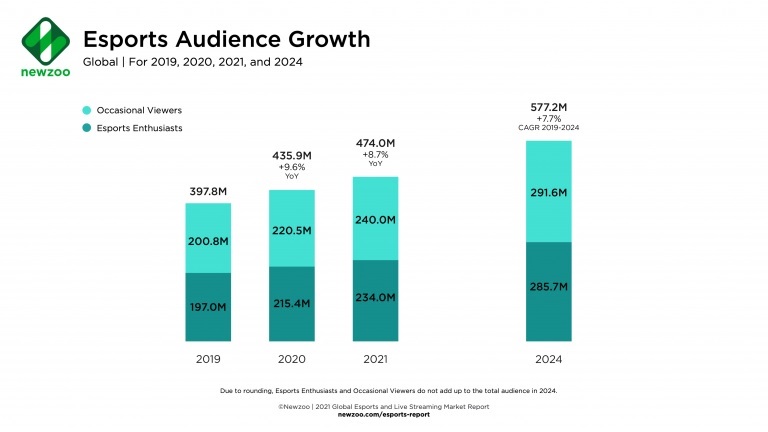 Generally speaking, there are four types of sponsorship: media sponsors, promotional sponsors, in-kind sponsors, and financial sponsors. Media sponsors deal with secure advertising for an event through television, newspapers, or digital channels (such as websites and blogs). Promotional sponsors are similar to media sponsors. However, promotional sponsors usually involve only a single person with a large network of followers rather than a whole media outlet.
In-kind sponsors are usually businesses which can provide goods or services. Beverage brands, for instance, can become an in-kind sponsor by providing drinks to the viewers, tournaments officials, players, etc. The last and perhaps the most common form of sponsorship is financial sponsorship. As the name implies, financial sponsors will provide direct financial support or funds for the tournament, event, or organization they sponsor.
As mentioned previously, one of the perks that esports teams can offer to their sponsors is displaying the sponsor's logo or name on the players' jerseys. But, of course, we already knew the limitations of this approach. Therefore, some companies prefer to become name sponsors (or sometimes called title sponsors) and combine their brand name with the esports team name. After all, the name of the esports team will always be mentioned and displayed in the esports competition broadcast. So, by becoming the naming sponsor of the esports team, companies can exponentially increase their exposure towards consumers -- especially esports audiences. So far, there are several esports organizations that have signed naming rights contracts with brands, both endemic and non-endemic.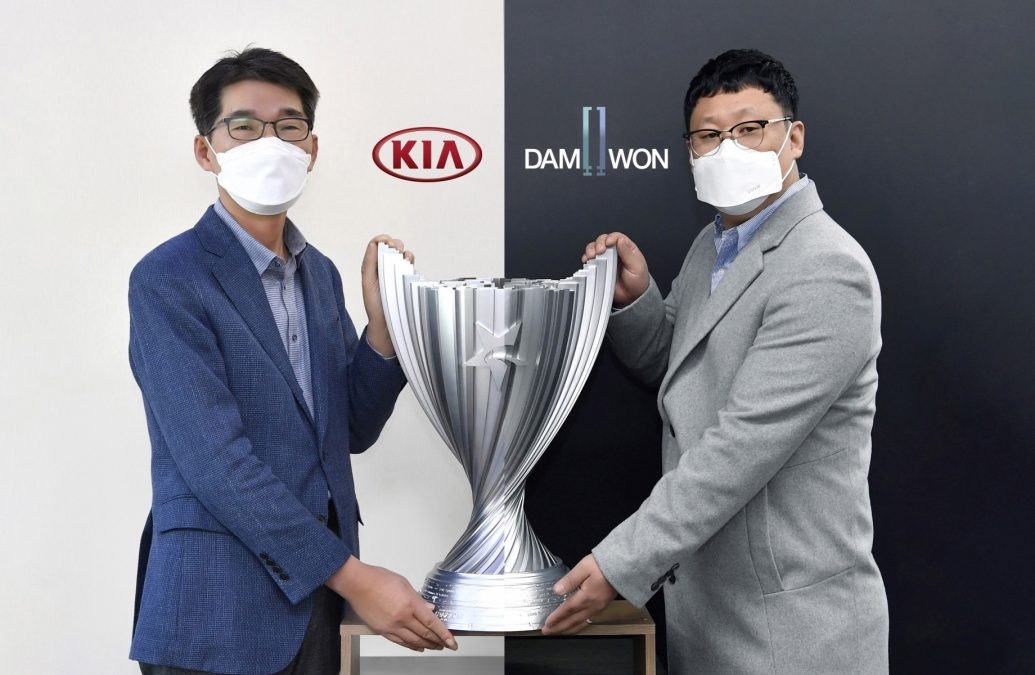 An example of an esports organization with a name sponsor is DAMWON Gaming, a South Korean organization that won the League of Legends World Championship in 2020. In December 2020, DAMWON announced its naming rights deal with Kia Motor starting in 2021, changing its team name to DWG MCH. DAMWON also introduced a new logo and jersey for their League of Legends team. Hyugho Kwon, Head of Korea Business Division in Kia Motors, explained that they wanted to "revitalize" the global esports ecosystem through the partnership with DAMWON. Kia Motors also wishes to promote and expose the brand to esports fans around the world.
Another esports organization that recently signed a naming rights contract is JD Gaming. The organization is part of the esports division of Jing Dong, an e-commerce company from China. The company that sponsored JD Gaming is Intel. The naming rights agreement, which lasts for two years, effectively changes JD Gaming's brand name to JDG Intel Esports Club. Unfortunately, we have no information about the cost of purchasing JD Gaming's name contract. 
Team SoloMid (TSM) has also just signed a naming rights contract in early June 2021 with a cryptocurrency exchange company from Hong Kong called Future Exchange (FTX). The partnership between TSM and FTX is reported to last for 10 years and is valued at US$210 million. TSM now undergoes with the brand name of TSM FTX. Again, FTX conducted this partnership in the hopes of marketing the brand to the American public.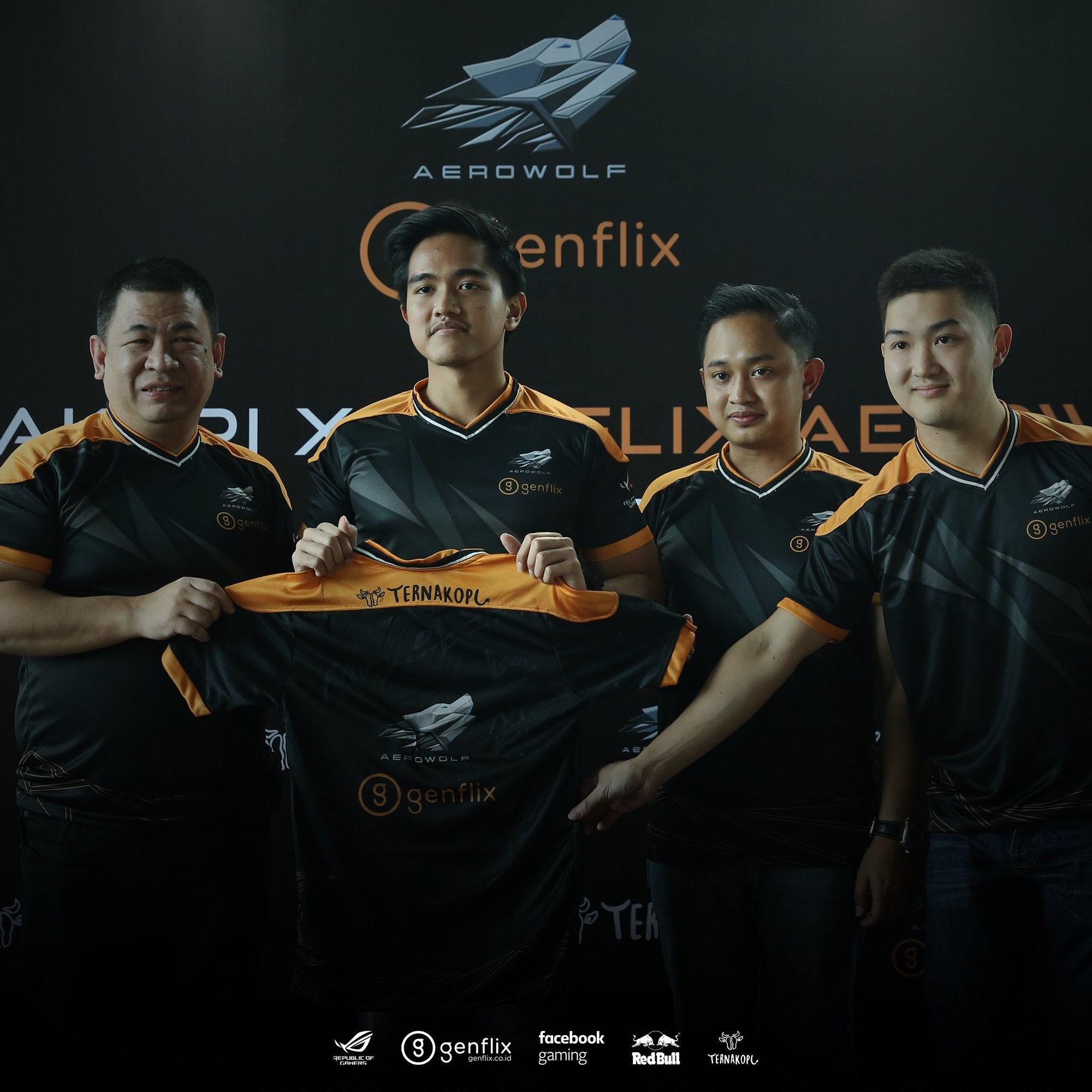 In Indonesia, there is also an esports team that has signed a naming rights contract. The esports organization is Aerowolf. In May 2019, Aerowolf announced that Genflix, a local video streaming platform, had officially become their naming sponsor and changed its brand name from Aerowolf Roxy to Genflix Aerowolf. Just like FTX and most other name sponsors, Genflix's goal behind collaborating with Aerowolf is to increase its brand awareness, especially towards the younger esports audience.
Advantages and Disadvantages of Naming Rights Agreements
Every company wants to have a popular and good brand reputation. In the midst of intense competition, having a positive brand image can be a massive game-changer in terms of generating revenue. And, of course, sponsorship is an easy and effective method to boost a brand's reputation. Thus, many companies today who look into marketing their brand towards the younger demography will more often than not turn into sponsorships in esports.
According to Winnan, sponsoring events and teams are currently the best option in esports sponsorships. However, out of all of the aforementioned types of sponsorships, which one should you pick if you are looking to be an esports sponsor?
Naming or title sponsorships does look like the best option. After all, we already discussed why naming rights contracts are considered a far more superior form of sponsorship in esports. Other than the increased exposure in tournament broadcasts, naming sponsorships usually have a higher chance of capturing the loyalty of the fans. In a book entitled The eSports Market and eSports Sponsoring, author Julian Heinz Anton Stroh states that most esports fans are aware that companies that sponsor their favorite teams have goals of their own self-interest, such as increasing sales. However, fans also know that the esports industry needs sponsors to survive, which is why they often appreciate and care deeply about the support that sponsors provide.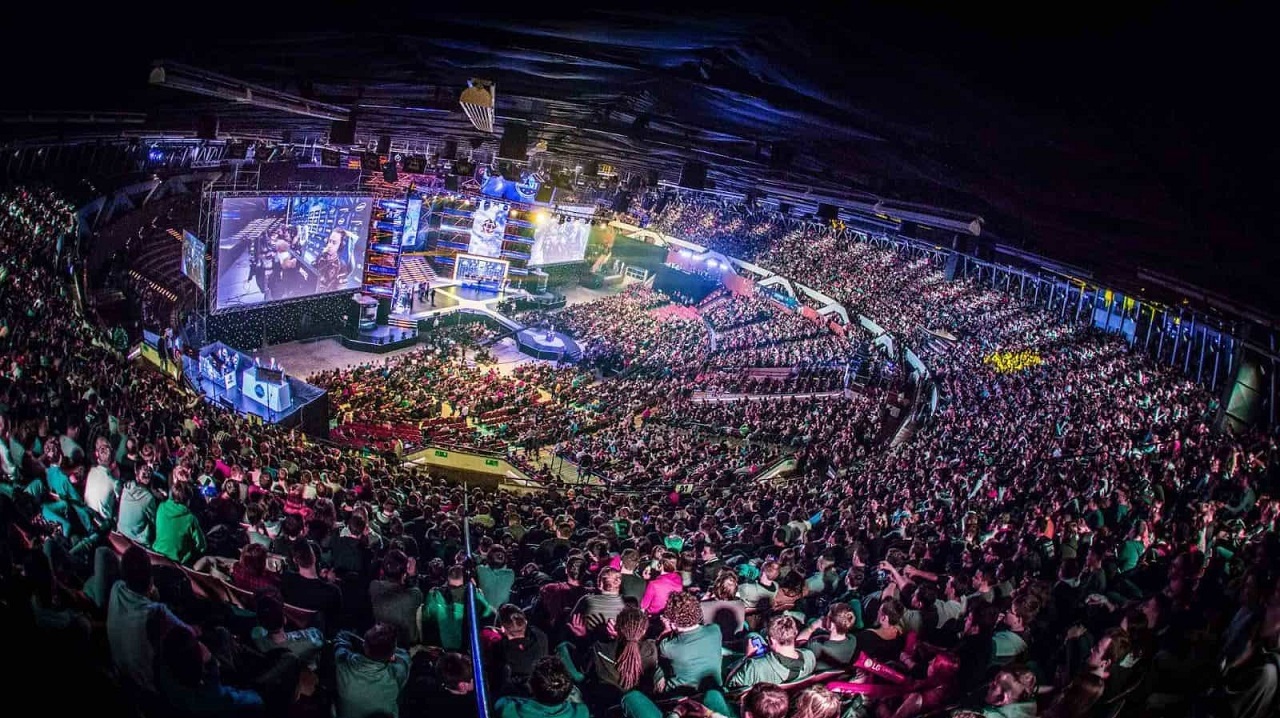 Various studies also show that fans still gladly welcome non-endemic brands (companies that are not related to esports or gaming) to support the competitive gaming scene. Although most esports followers do slightly prefer sponsorships from endemic brands, the study by Stroh shows that 70% of esports fans still hope that more and more non-endemic brands will enter the esports scene.
Being an esports sponsor does improve the brand image in the eyes of esports fans. However, several other factors also affect the company's reputation in a sponsorship deal, such as the activation method used by sponsors, the target audience, and the products offered by the company.
It is undeniable that the esports community is incredibly enthusiastic. If a sponsor can successfully "win the hearts" of esports fans, its brand will be vastly promoted on social media. Unfortunately, the enthusiasm of esports fans can also act as a double-edged sword. A slight fault or mistake in a sponsor's message towards fans can spread bad reputation like wildfire. This fact also applies to naming rights contracts.
Naming rights contracts a form of partnership with the highest associativity since brand names are effectively combined together. Therefore, if either party is exposed to a scandal, the other will also be extensively affected. For example, if an esports team is caught in a cheating accusation, both the esports organization and the name sponsor will suffer from reputation damage.
The primary goal of name sponsor brands is often to get fans to associate their brand with the team. However, naming rights contracts sometimes don't last long. And if the team name frequently changes, fans will eventually feel indifferent towards name sponsors. Another possibility that might occur is that fans will only remember the old name sponsor over new ones.
According to a Chron report, this exact scenario has occurred at Candlestick Park, the stadium of the San Francisco 49ers and San Francisco Giants. The stadium was initially named Candlestick Park in 1960. In 1995-2002, the stadium's name was changed to 3Com Park. The name of the stadium changed again in 2004-2008 to Monster Park. However, today, most fans still associate the stadium name as Candlestick Park despite the two name modifications that took place. A simple solution to this problem that name sponsors can employ is to extend the name contract duration, similar to the partnership between TSM and FTX.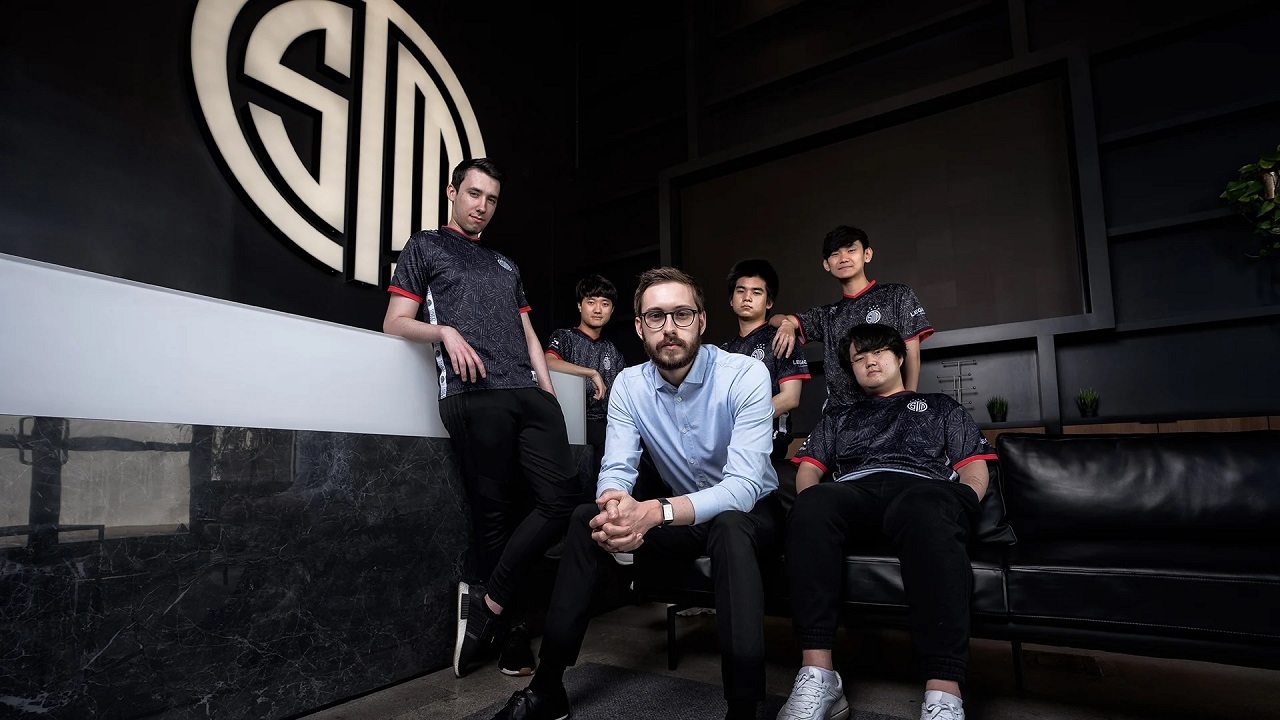 Naming rights partnerships are similar to company takeovers in the business world. Both of them have the potential to be profitable or yield extreme losses for both parties. A company acquisition or takeover is considered successful when the acquired company can contribute revenue greater than the initial purchase value. Take Facebook's acquisition of Instagram in 2012 as an example. Although Facebook initially bought Instagram for $1 billion USD, Instagram today has more than 1 billion users and contributes over $20 billion to Facebook's revenue each year.
However, startups or small companies do not always want to accept takeover offers. Sometimes, these companies may believe that they can independently grow into a business with a larger value than the acquisition price. An example of a company that resisted large corporate takeovers is Discord. Microsoft had offered $12 billion USD to acquire Discord. However, according to a Bloomberg report, Discord refused and instead look into the opportunity to go public in the future.
All these plus and minuses in company takeovers are also present in naming rights contracts. The deal between TSM and FTX, for instance, lasts for 10 years and is worth $210 million USD. Therefore, we can assume that the TSM brand is currently valued at $210 million USD. However, TSM might become more popular in the future, and their brand value might increase, favoring FTX. However, there is also a possibility that the performance and popularity of the TSM organization might decline over the next 10 years, which will cause FTX huge losses since their contract value decreases.
Naming Rights Contracts in Conventional Sports
Naming rights agreements are also a common occurrence in the conventional sports world. For example, several basketball teams in Indonesia have sold their naming rights to sponsors. One of these Indonesian basketball teams with a name sponsor is Satria Muda. 
Since its establishment in 1993, Satria Muda has signed naming rights contracts with several brands. In 1997, Coca-Cola Company's AdeS brand became the first name sponsor of this Jakarta-based basketball team. As a result, the team name was changed to AdeS Satria Muda. A year later, in 1998, the team name changed again to Mahaka Satria Muda after signing a deal with PT Abdi Bangsa Tbk owned by Erick Tohir. In 2004, BRI through BritAma became the next name sponsor of the Satria Muda team, altering the team name to Satria Muda BritAma. The Satria Muda headquarters was also named The BritAma Arena as a result of the agreement. However, in 2015, Satria Muda signed their last and current name sponsor with Pertamina. Along with this change, the basketball team's name was changed to Satria Muda Pertamina.
Another national basketball team that also has a name sponsor is Amartha Hangtuah. When it was initially founded in 2003, the basketball team undergoes by the name Hangtuah and only modified it to Hangtuah Sumsel Indonesia Muda five years later. This name was used until 2019 when Amartha decided to become the name sponsor of HangTuah. After the partnership, the basketball team became known as Amartha Hangtuah.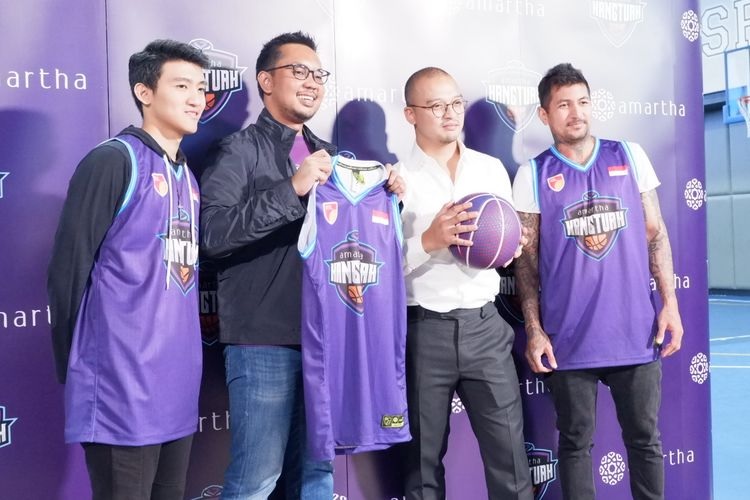 Of course, not all sports teams are willing to sell the exclusive naming rights of their team. European football clubs, for instance, rarely sell the club's naming rights and instead opt to sell the naming rights of their stadiums. For example, the Emirates airline bought the naming rights to Arsenal's stadium in 2004. It is estimated that this 15-year contract between the two parties is worth £100 million. The deal also includes the installation of Emirates' logo in the Arsenal player jerseys since the 2006-2007 season. Last year, Barcelona also just sold the naming rights of their stadium, Camp Nou, and donated the funds they receive to COVID-19 related charities. 
The main reason why most top-tier football clubs almost never give up their naming rights is that their club name is already "too well-known" to people around the world. Their club names, in some sense, are considered to be formally established. In contrast to the relatively new esports teams, most European football clubs are more than 100 years old. Four famous clubs in the UK were founded before 1900: Arsenal in 1886, Liverpool in 1892, Manchester City in 1880, and Manchester United in 1878. Therefore, it is very unlikely that these clubs will surrender the longevity of their brand name to sponsors. And if they were to open up a naming sponsorship deal, the price that they would set would be incredibly expensive. Most sponsors can perhaps already get a reasonable amount of exposure in regular sponsorship agreements with football clubs and thus would never opt to become title sponsors even if there is an opportunity to do so.
Naming rights contracts are not limited to sports teams or esports organizations. Some companies are also willing to become naming sponsors of sports events or esports competitions. Toyota, for instance, became the naming sponsor of Thailand's national football league called Toyota League Cup. In the realm of esports, Intel is undoubtedly one of the most well-known tournament name sponsors. Intel Extreme Masters and Intel Grand Slam are two examples of Intel-sponsored esports tournaments. In Indonesia, JD.id has also conducted a name sponsorship agreement with Yamisok's esports league called the High School League. Like all other name sponsors, JD.id's goal behind this partnership is to increase brand awareness among high school esports players and viewers
Conclusion
The world of business is full of intense competition as hundreds of brands try their best to win the market and rise to the top. One of the most effective methods for a company to beat its competitors is building a good brand reputation and image, which is why many of them opt to become sponsors of popular sports or esports teams.
Placing a logo or company name on a player's jersey is one of the most basic forms of sponsorship in conventional sports or esports. However, companies can further increase their exposure by conducting a naming sponsorship deal with the organization. By becoming a name sponsor, fans will immediately associate the brand name with their favorite team. But, of course, name sponsorship agreements can have potential repercussions for both parties as well. If one of the sides is affected by an issue, the other might also be severely affected. Like all business decisions, there are always pros and cons that must be carefully considered. Nevertheless, when it comes to esports sponsorships, the current hot trend and deals are happening in naming rights agreements.
Featured image: Freepik. Translated by: Ananto Joyoadikusumo