Esports Ecosystem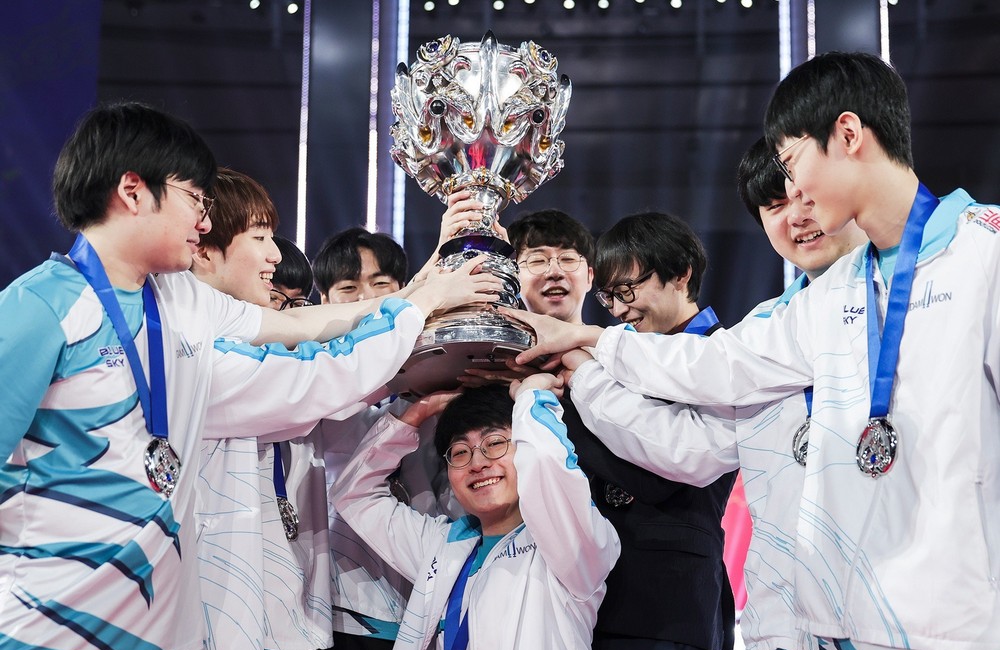 Korea Selatan kembali menjadi juara dunia League of Legends. Dari hal tersebut saya jadi bertanya-tanya kenapa banyak pemain esports jago datang dari Korea?
Tanggal 31 Oktober 2020 kemarin kita semua menjadi saksi kembalinya tahta juara dunia League of Legends ke tangan pemain-pemain asal Korea Selatan. Hal tersebut terjadi setelah tim asal Korea Selatan yaitu DAMWON Gaming berhasil mengalahkan tim tuan rumah asal Tiongkok yaitu Suning Gaming.
Kemenangan DAMWON Gaming secara tidak langsung mengangkat kembali derajat Korea Selatan di skena esports League of Legends internasional. Hal tersebut terjadi mengingat tim-tim asal liga LCK (liga LoL utama Korea Selatan) menorehkan hasil kurang memuaskan pada gelaran League of Legends World Championship (Worlds) 2 tahun belakangan.
Melihat kemenangan DAMWON Gaming dan sejarah kejuaraan Worlds yang dikuasai oleh pemain asal Korea Selatan memunculkan pertanyaan tersendiri di benak saya. Kenapa begitu banyak pemain Korea Selatan ada di skena esports internasional? Kenapa juga mereka bisa begitu mahir di game yang mereka tekuni?
This is a premium article, get unlimited premium article with Hybrid Subscription.
Join Hybrid.co.id subscription and get analysis, interview, and data about the esports ecosystem and gaming in Indonesia. Subscribe to enjoy all premium content. Click button subcribe to know more. Learn more
Pay per Article

Rp5.000/article

Anytime Access, only this article

powered by

Unlimited Article Monthly

Rp25.000/Month

Premium Article
Hybrid Talk Early Access
Deals Promo and Exclusive Access
Weekly Newsletter
Ads Free

Unlimited Article 6 Month

Rp100.000/6 Mon

Premium Article
Hybrid Talk Early Access
Deals Promo and Exclusive Access
Weekly Newsletter
Ads Free
Please, Sign In to Access
Premium Article
Sign In
From Our Network