Esports Ecosystem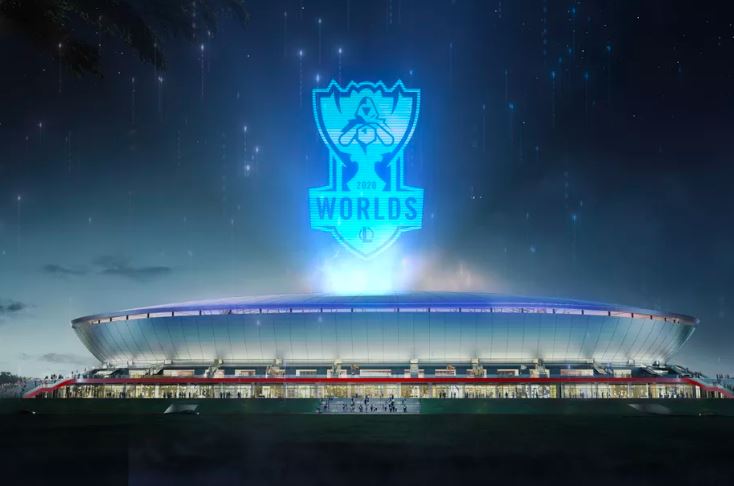 Riot mengatakan, mereka akan mengikuti protokol kesehatan yang diperlukan
Beberapa bulan belakangan, banyak kompetisi olahraga yang harus dibatalkan karena pandemi virus corona. Namun, turnamen esports masih bisa diadakan, meski sebagian besar diselenggarakan secara online. Riot Games baru saja mengumumkan rencana mereka terkait League of Legends World Championship (LWC) tahun ini. Mereka mengatakan, mereka akan tetap mengadakan turnamen internasional tersebut di Shanghai, Tiongkok.
Sejak 2014, Riot biasanya mengadakan LWC di beberapa kota di satu negara. Namun, pada tahun ini, LWC 2020 hanya akan diadakan di Shanghai. Riot menjelaskan, alasan mereka tidak mengadakan tur nasional tahun ini dan hanya menggelar LWC di Shanghai adalah untuk memudahkan mereka memantau kesehatan para para pemain dan staf. LWC 2020 akan diselenggarakan mulai dari 25 September sampai 31 Oktober 2020. Babak final dari turnamen tersebut akan digelar di Pudong Football Stadium.
"Kami memonitor dampak dari COVID-19 dengan ketat," kata CEO Riot Games, Nicolo Laurent, seperti dikutip dari ESPN. "Kami bekerja sama dengan pemerintah di level lokal dan nasional serta badan konsultasi risiko dan kami juga terus mengikuti pedoman dari berbagai organisasi kesehatan di seluruh dunia."
Riot juga mengungkap, jika keadaan memungkinkan, para fans League of Legends akan bisa menonton LWC 2020 secara langsung di Pudong Football Stadium. Namun, mereka belum menjelaskan protokol kesehatan yang akan mereka tetapkan untuk memastikan para penonton aman dari COVID-19. Bulan lalu, dikabarkan bahwa Riot Games akan menerapkan protokol kesehatan "bubble system".
Pada Februari 2020, Riot sempat menghentikan liga League of Legends Pro League di Tiongkok karena pandemi. Turnamen itu kemudian kembali diselenggarakan dengan format online. Sementara itu, pada April 2020, Riot memutuskan untuk membatalkan League of Legends Mid-Season Invitational (MSI). Pasalnya, mereka ingin fokus untuk menyelenggarakan LWC 2020 di Shanghai.
Riot juga mengungkap rencana mereka tentang LWC 2021. Mereka mengatakan, mereka akan kembali mengadakan turnamen itu di Tiongkok. Tahun depan, mereka berencana mengadakan LWC 2021 di beberapa kota di Tiongkok. Terakhir kali LWC diadakan di Tiongkok adalah pada 2017. Ketika itu, LWC diadakan di tiga kota, yaitu Wuhan, Guangzhou, dan Shanghai. Sementara babak final dari turnamen tersebut diadakan di National Stadium, di Beijing.
From Our Network