Esports Ecosystem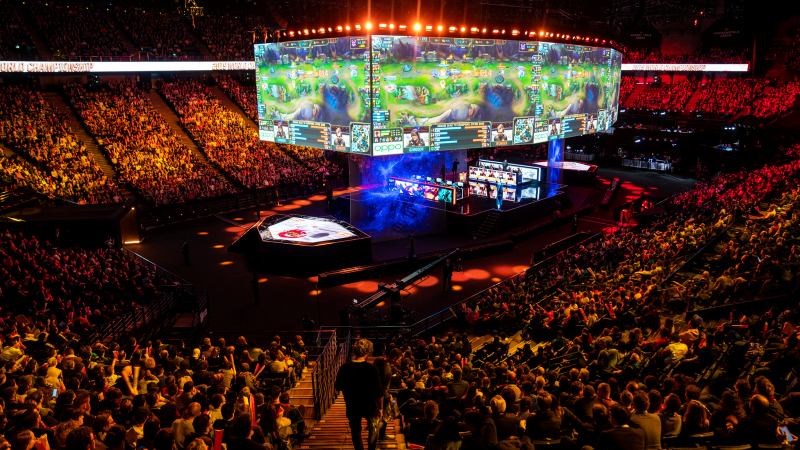 League of Legends World Championship 2020 tetap berjalan namun dengan protokol kesehatan bernama "Bubble System" yang akan dijalankan secara ketat.
Memasuki bulan Juli, tentunya menjadi momen persiapan bagi Riot Games untuk menyajikan League of Legends World Championship 2020. Menurut kabar terakhir, LoL Worlds 2020 akan tetap hadir tahun ini, tepatnya pada Oktober mendatang, di Shanghai, Tiongkok. Namun hal ini masih tetap menjadi tanda tanya, apakah Worlds benar akan tetap berjalan?
Terlebih juga Associated Press mengatakan pada Kamis 9 Juli 2020, bahwa Tiongkok membatalkan semua festival olahraga internasional yang sudah direncanakan sepanjang tahun 2020 ini. Mengungkap soal ini, ESPN mengabarkan kembali bahwa Worlds 2020 akan tetap terselenggara, namun dengan format yang sedikit berbeda.
ESPN mendapatkan informasi dari sumber internal, bahwa peraturan soal pembatalan festival olahraga tidak berlaku untuk Worlds, karena turnamen League of Legends tingkat dunia tersebut bukan merupakan festival olahraga. Terkait tata cara penyelenggaraan, dikabarkan Riot Games akan menerapkan "Bubble System" untuk menjaga keamanan serta kesehatan para peserta, panita, dan semua kru bertugas.
Masih dari ESPN, dijelaskan bahwa Bubble System dirancang untuk membatasi kontak fisik antar manusia yang berfungsi untuk mencegah penyebaran coronavirus. Dalam sistem ini 24 tim yang lolos ke Worlds 2020 akan diberangkatkan ke Shanghai, Tiongkok, satu pekan sebelum kompetisi dimulai. Para peserta lalu dikarantina di dalam hotel, sampai turnamen dimulai. Nantinya para tim peserta akan bertanding di sana, dari lokasi yang disentralisasi selama durasi turnamen.
Rencana awalnya, Worlds 2020 diselenggarakan dengan cara tur ke enam kota besar di Tiongkok. Namun situasi pandemi tentu membuat rencana tersebut jadi tidak memungkinkan. Lebih lanjut, dikabarkan bahwa rencana tersebut akan tetap diselenggarakan, namun untuk Worlds tahun depan.
Maka dari itu Worlds 2021 akan tetap diselenggarakan di Tiongkok, dengan menjalankan rencana tur enam kota tersebut, jika situasi pandemi sudah lebih baik. Pada awalnya, 2021 menjadi giliran Amerika Serikat untuk menjadi tuan rumah Worlds, namun karena keadaan tersebut, maka rencana tersebut dimundurkan, dan Amerika Serikat baru menjadi tuan rumah Worlds di tahun 2022.
Kalaupun benar Worlds 2020 benar tetap berjalan, mari kita doakan agar turnamen bisa berjalan dengan lancar, dan semua orang bisa tetap sehat serta terjaga dari pandemi COVID-19 lewat sistem yang diterapkan.
From Our Network