Esports Ecosystem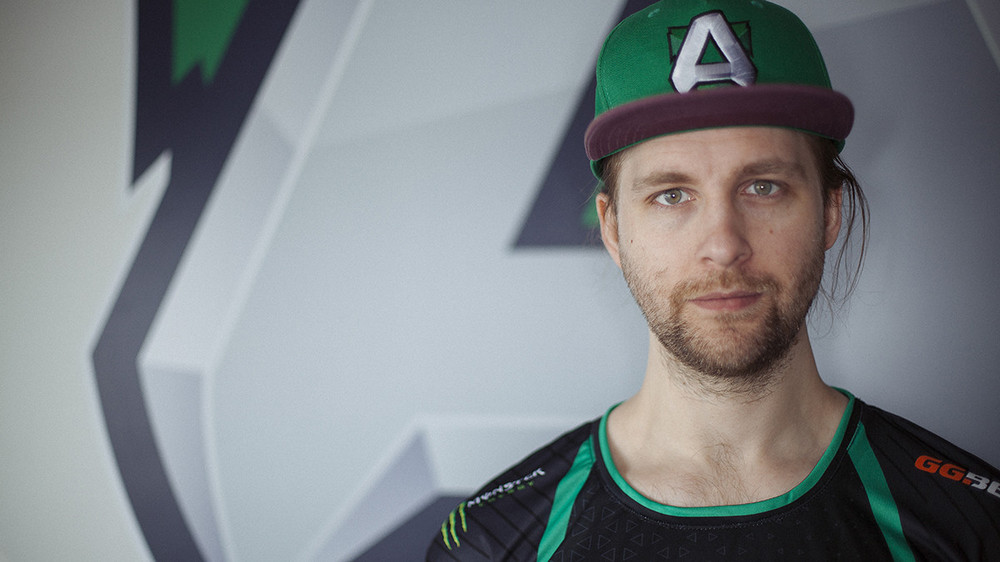 Dota 2 ESL Academy mempertandingkan pemain amatir yang dilatih oleh Loda, Demon, dan 2 sosok senior lain di skena kompetitif Dota 2
Mengingat posisinya sebagai industri yang baru, tak heran jika esports masih minim usaha regenerasi. Senior Editor Hybrid bersama dengan Yohannes P. Siagian yang sempat menjabat sebagai kepala sekolah SMA 1 PSKD sempat membahas ini, bagaimana ekosistem esports terlalu muda dan terlalu cepat matang. Namun demikian, di Indonesia, usaha regenerasi sudah banyak dilakukan. Bahkan, menurut catatan Hybrid, regenerasi esports lewat instansi pendidikan dilakukan setidaknya oleh 20 instansi pendidikan dengan menghadirkan pendidikan game dan esports.
Di luar negeri, sudah banyak usaha yang dilakukan dilakukan. Dari kancah Dota, salah satunya ada ESL Academy. Gelaran ini sendiri merupakan salah satu cara yang dilakukan ESL agar pemain Dota Amatir dapat menjalin relasi dengan pemain profesional. Untuk itu, baru-baru ini ESL mengumumkan jajaran pelatih yang akan membantu para pemain amatir tersebut berkembang. Mereka adalah Jonathan Berg (Loda), Jimmy Ho (DeMoN), Per Anders Olsson Lille (Pajkatt), dan Kim Doo-young (Dubu).
Empat pelatih tersebut tak bisa dipungkiri merupakan sosok-sosok senior di kancah kompetitif Dota 2. Loda sudah terbukti bisa membawa Alliance memenangkan The International 2013. Sementara itu Demon juga, walau tidak berhasil membawa kepada kemenangan, namun dapat membawa tim TNC asal SEA mendapatkan pencapaian terbaiknya di The International 2016.
Gelaran ini sendiri bekerja sama dengan program REACH sebagai sarana penyaringan pemain. REACH berfungsi sebagai liga internal, pemain terbaik dari leaderboard regional North America dan Europe akan berkesempatan untuk mengikuti ESL Academy. Nanti, keempat pelatih tersebut akan mengambil roster mereka masing-masing dari top 40 pemain dari kedua regional tersebut di dalam gelaran ESL One Los Angeles Major. ESL Academy memperebutkan hadiah sebesar US$240.000 (sekitar Rp3,4 miliar).
We are delighted to announce our #ESLAcademy coaches!@LodaBerg, @PajkattDota, @DotaDeMoN and @DubuDota will draft their teams live at #ESLOne Los Angeles.

After coaching them through April, one of the teams will be crowned Champions at Birmingham! #DeliveredbyDHLpic.twitter.com/buTJQ6qlMw

— ESL Dota2 (@ESLDota2) March 9, 2020
Kemampuan para pemain akademi akan diuji di depan para penonton untuk memperebutkan total hadiah yang akan dibagi. Setelah itu para pemain akan diambil oleh keempat pelatih tersebut dan akan dilatih selama beberapa bulan, dipersiapkan untuk bertanding di dalam gelaran ESL One Birmingham yang akan digelar pada 26 Mei 2020 mendatang.
Gelaran ini tentu menjadi inisiatif yang baik bagi ekosistem Dota 2. Apalagi sebelumnya Valve juga telah mengubah sistem DPC yang selama ini dihadirkan menjadi sistem Regional League. David Parker (GoDz) berpendapat, bahwa sistem Regional League ditujukan untuk membuat ekosistem yang sehat di Dota 2. Apalagi, sistem ini juga bisa jadi potensi yang membuat Dota 2 di Indonesia jadi kembali berjaya, karena kehadiran jalan yang jelas untuk menjadi profesional dan menuju The International.
Semoga saja dengan berbagai inisiatif tersebut yang dilakukan, skena kompetitif Dota 2 bisa kembali bergairah dan membuat gelaran The International jadi semakin semarak.
Sumber header: JoinDOTA
From Our Network