Esports Ecosystem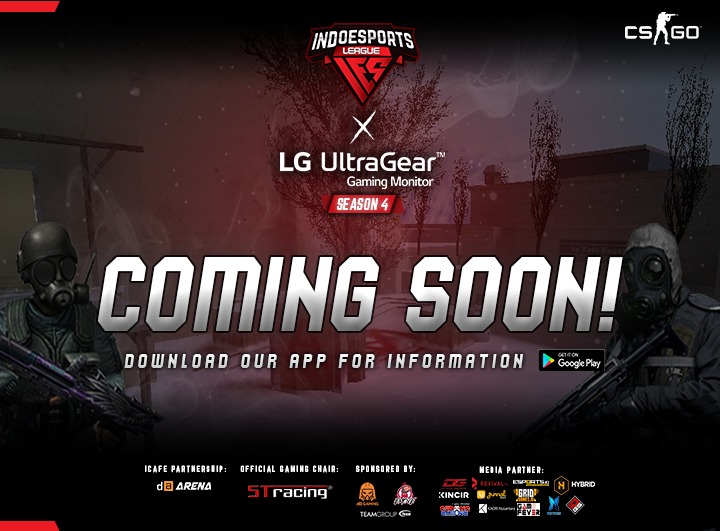 INDOESPORTS League CS:GO x LG Ultra Gear Gaming Monitor memasuki musim keempat dengan memperebutkan total hadiah Rp10 juta.
Dalam perkembangan ekosistem esports sebuah game, komunitas bisa dibilang punya peran cukup penting. Tanpa komunitas, esports yang bertumpu kepada kompetisi akan jadi kesulitan untuk bisa berjalan dengan lancar. Namun di sisi lain komunitas bisa menjadi layu jika tidak ada aktivitas esports di dalamnya.
Maka dari itu, kompetisi tingkat grassroots juga punya perananya sendiri dalam menjaga aktivitas di dalam komunitas. Salah satu contoh ini adalah INDOESPORTS League (IES League) CS:GO, yang kini sudah memasuki musim keempat. Dari deretan IES League, CS:GO menjadi game dengan musim pertandingan terbanyak.
Banyak yang berpendapat bahwa nyawa CS:GO tinggal setengah saja di Indonesia, namun nyatanya antusiasme komunitas terhadap gelaran tersebut masih cukup tinggi. CS:GO sendiri sebetulnya memang tidak pernah bisa dibilang sepenuhnya mati. Terakhir kali, di bulan Oktober 2019, CS:GO bahkan berhasil cetak rekor jumlah rata-rata pemain sebanyak 417 ribu orang. Secara talenta, CS:GO lokal juga masih punya nama-nama cemerlang, seperti Kevin "Xccurate" Sutanto yang beberapa waktu lalu berhasil lolos dari WESG SEA 2019 Regional Finals.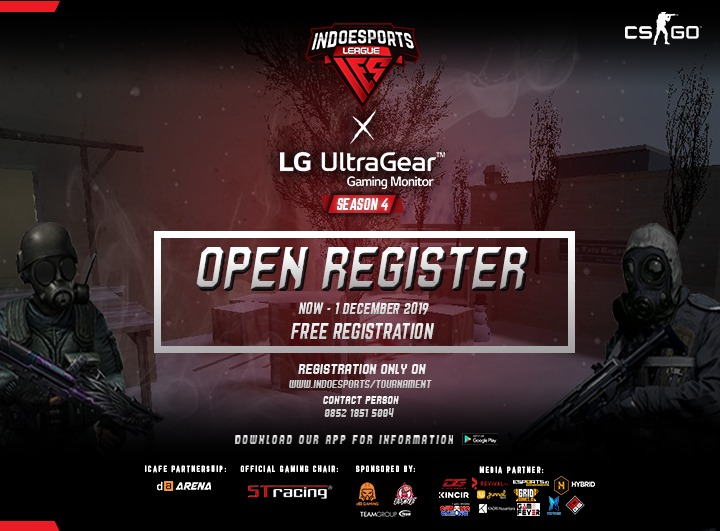 Pertandingan INDOESPORTS League CS:GO SEASON 4 akan diselenggarakan mulai dari tanggal 2 sampai 6 Desember 2019 mendatang, dengan babak Semifinal dan Grandfinal disiarkan secara langsung di channel Youtube INDOESPORTS. Memperebutkan total hadiah sebesar Rp10 juta, IES League CS:GO membuka peluang bagi semua kalangan untuk memperebutkan titel juara. Pertandingan akan diselenggarakan secara online di iCafe DA Arena.
Pemenang-pemenang IES League CS:GO terbilang cukup variatif dari musim-musim sebelumnya. Edisi pertama IES League CS:GO, memunculkan nama dari organisasi besar di Indonesia, EVOS Esports, sebagai pemenang. Dilanjut musim kedua yang dimenangkan oleh tim Syntax. Lalu terakhir ada Boy With Love yang jadi juara di edisi ketiga, setelah bertarung sengit dengan tim Syntax.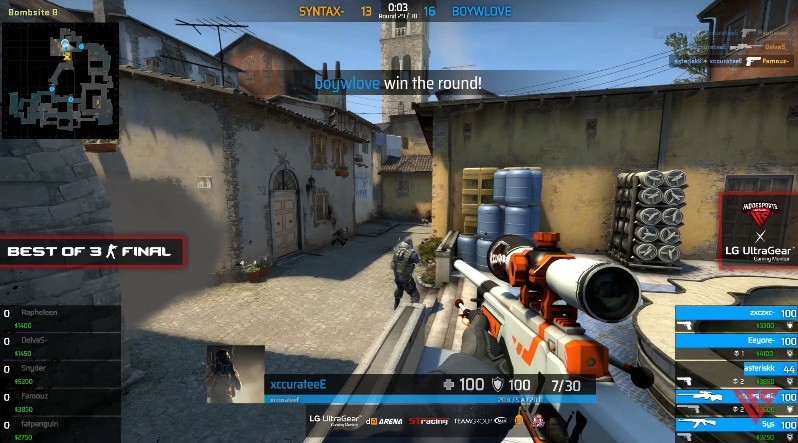 Musim keempat IES League CS:GO ini menjadi pertandingan penutup di tahun 2019 ini. Namun demikian IES League CS:GO akan kembali hadir di tahun 2020 mendatang.
"CS:GO merupakan salah satu game PC paling kompetitif di dunia dan punya nilai tontonan yang menarik. Juga selain dari karena kebanyakan kami di INDOESPORTS tumbuh bersama bermain Counter-Strike, alasan pemilihan CS:GO sebagai bagian dari IES League adalah untuk menunjuang ekosistem PC Gaming dan juga ekosistem iCafe di Indonesia." Ucap Michael Lim CEO INDOESPORTS, membahas soal alasan pemilihan CS:GO dan penyelenggarakan IES League.
IES League merupakan kompetisi rutin yang mempertandingkan berbagai macam game, mulai dari CS:GO, PUBG, Dota2, dan lain sebagainya. Mempertemukan seluruh tim di Indonesia, kompetisi ini diselenggarakan untuk mengembalikan minat dan tren esports PC di Indonesia.
Jadi, setelah EVOS, Syntax, dan Boy with Love, siapakah tim berikutnya yang akan merebut gelar juara IES League CS:GO di Season ke-4 ini?
From Our Network