Esports Ecosystem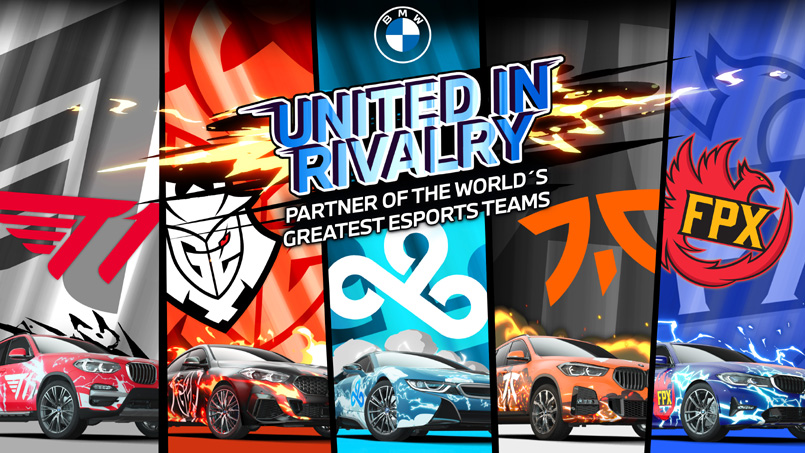 Lima organisasi esports tersebut antara lain Cloud9, Fnatic, FunPlus Phoenix, G2 Esports, dan T1
BMW menandatangani kontrak kerja sama dengan lima organisasi esports ternama, yaitu Cloud9, Fnatic, FunPlus Phoenix, G2 Esports, dan T1 Entertainment & Sports. Melalui kerja sama ini, perusahaan pembuat mobil asal Jerman itu akan menyediakan kendaraan untuk mengantarkan tim dari dan ke tempat pertandingan. Mobil-mobil ini akan menampilkan logo dari masing-masing tim.
Sementara itu, logo BMW akan disematkan di jersey anggota tim esports. Bersama dengan lima organisasi esports ini, BMW juga akan membuat kampanye di media sosial. Sayangnya, tidak diketahui berapa nilai kerja sama antara BMW dengan lima organsiasi esports tersebut. Menurut perkiraan Forbes, kerja sama BMW dengan masing-masing tim bisa mencapai jutaan dollar.
Cloud9, Fnatic, FunPlus Phoneix, G2 Esports, dan T1, kelimanya memiliki tim yang berlaga di berbagai game, seperti Dota 2, Hearthstone, Super Smash Bros, dan League of Legends. Menariknya, kelima organisasi esports ini merupakan rival di League of Legends, walau kelimanya bertanding di kawasan yang berbeda-beda. T1 berlaga di liga Korea Selatan, sementara Cloud9 di Amerika Utara, dan Fnatic serta G2 merupakan tim asal Eropa, lapor The Esports Observer.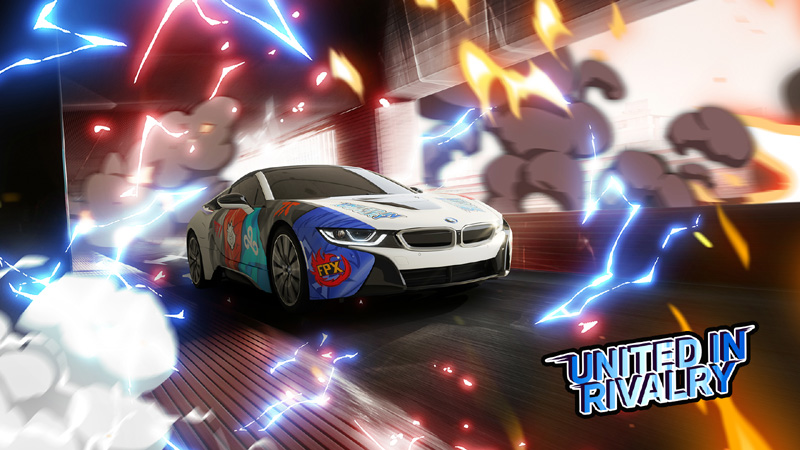 "Kami tidak akan bekerja sama," kata CEO dan Co-owner G2 Esports, Carlos "Ocelote" Rodriguez, seperti yang dikutip dari Forbes. "Kami justru  akan melawan satu sama lain." Memang, dalam kampanye marketing yang BMW lakukan dengan lima organisasi esports ini, mereka akan menggunakan tagar #UnitedinRivalry.
Ini bukan kali pertama BMW masuk ke dunia esports. Mereka pertama kali menjadi sponsor esports pada 2017. Ketika itu, mereka menjadi sponsor dari babak final liga League of Legends Eropa. Selain itu, mereka juga pernah menjadi title sponsor dari turnamen balapan virtual BMW SIM LIVE pada 2019. Meskipun begitu, keputusan BMW untuk bekerja sama dengan lima organisasi esports sekaligus menunjukkan betapa seriusnya mereka dalam dunia competitive gaming.
"Dalam jangka panjang, esports akan menjadi prioritas utama kami," kata Stefan Ponikva, Head of BMW Brand Experience Shows & Events, menurut laporan Forbes. Dia menjelaskan, pada akhirnya, dana yang BMW alokasikan untuk esports akan melebihi biaya sponsorship untuk olahraga tradisional, seperti golf dan balapan. "Sebagai generasi digital, anak-anak muda jarang menonton TV dan tidak terlalu peduli pada model marketing tradisional. Esports akan menjadi alat kami untuk mendekatkan diri dengan mereka."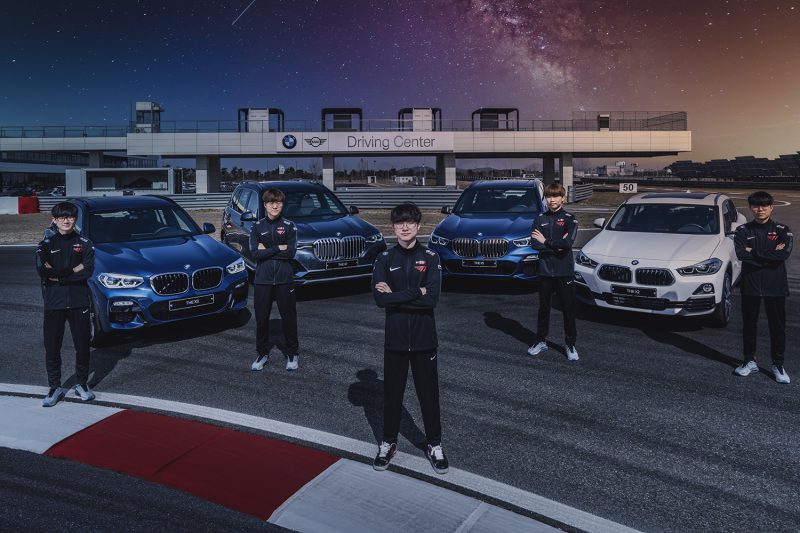 Memang, esports kini tengah naik daun, terutama di tengah pandemik virus corona. Newzoo memperkirakan, jumlah penonton esports mencapai 454 juta orang. Dalam waktu tiga tahun, jumlah itu akan bertambah 190 juta orang lagi. Sementara dari segi bisnis, industri esports diperkirakan akan bernilai US$1 miliar pada 2020. Selain jumlah penonton yang banyak dan terus bertambah, hal lain yang membuat esports menarik adalah fakta bahwa sebagian besar dari penonton esports merupakan generasi milenial atau gen Z. Audiens esports biasanya lebih sering menonton siaran langsung di platform streaming seperti YouTube dan Twitch daripada televisi.
Ponikva juga mengungkap, dana yang BMW gunakan dalam kerja sama dengan lima organisasi esports ini tidak diambil dari biaya marketing lainnya. Sebagai gantinya, BMW berencana untuk mengurangi biaya yang mereka keluarkan untuk mengadakan kegiatan offline seperti trade show. Meskipun begitu, Ponikva sadar, audiens esports tidak akan membeli mobil dalam waktu dekat. Karena itu, dia mengaku, investasi BMW di esports ini mungkin tidak akan berbuah manis dalam waktu dekat.
"Saat waktunya tiba, kami akan tahu bahwa kami telah membuat para fans esports mencintai BMW," ujar Ponikva. "Dan kami akan menjadi merek mobil pertama yang mereka ingat."
From Our Network