Esports Ecosystem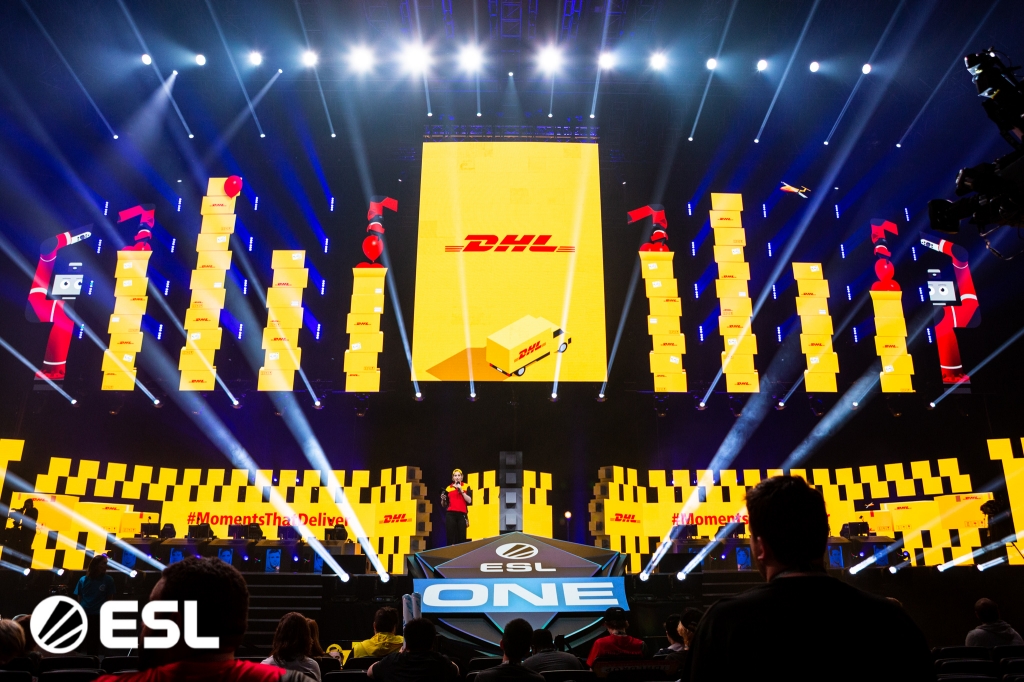 DHL akan terus menjadi sponsor dan mitra logistik turnamen ESL One setidaknya hingga beberapa tahun ke depan
ESL Gaming selaku penyelenggara esports terbesar di dunia baru saja mengumumkan perpanjangan kontraknya dengan DHL sebagai mitra logistik resminya (official logistics partner). DHL akan terus memenuhi kebutuhan ESL akan transportasi logistik dari peralatan, monitor, kursi gaming, dan logistik-logistik acara lainnya setidaknya hingga beberapa tahun ke depan.
Dengan perpanjangan kerja sama ini, DHL akan memperluas kolaborasi yang telah berjalan sejak tahun 2018 silam di ESL CS:GO Pro Tour dan seluruh acara ESL di titel Dota 2 dan mobile games seperti Brawl Stars, Clash Royale, Clash of Clans, dan Legends of Runterra.
Sejak pandemi COVID-19 menyerang, DHL hanya dapat mensponsori enam kompetisi ESL dan sekadar menyediakan kebutuhan digital seperti segmen interaktif, kuis, dan tanda tangan digital. Pembaharuan kerja sama ini akan mengikutsertakan merek mereka setidaknya di 20 turnamen ESL yang akan diadakan di sisa tahun ini.
"Kami sangat senang dapat memperpanjang kemitraan kami dengan DHL pada saat yang menyenangkan ini bagi perusahaan kami dan komunitas esports secara keseluruhan." Sebut Ralf Reichert, CEO dari ESL Gaming,
"Dengan hadirnya ESL Mobile, kami dapat menawarkan lebih banyak hiburan kepada para penggemar esports di seluruh dunia. Kehadiran DHL untuk menjadi mitra logistik resmi ESL merupakan suatu kebanggaan bagi kami."
Hingga saat ini, detail pasti tentang kerja sama DHL dalam acara ESL Mobile belum diungkapkan. ESL Gaming hanya menyatakan bahwa perusahaan logistik multi-nasional ini akan secara operasional 'mendukung program ESL Mobile di Eropa'.
Nama DHL kerap kali muncul sebagai sponsor di berbagai gelaran bergengsi dunia, mulai dari industri olahraga, gaya hidup, dan budaya. Kemitraan ini meliputi Formula 1 dan Formula E, klub bola seperti Manchester United, dan beberapa acara fashion dan orkestra.
Kehadiran merek non-endemik di kancah turnamen esports belakangan memang sedang menjamur. Bukan hanya di skala internasional, gelanggang esports lokal juga telah diserbu merek-non endemik. Anda dapat melihat daftar brand non-endemik yang sempat masuk ke ranah esports di sini.