Esports Ecosystem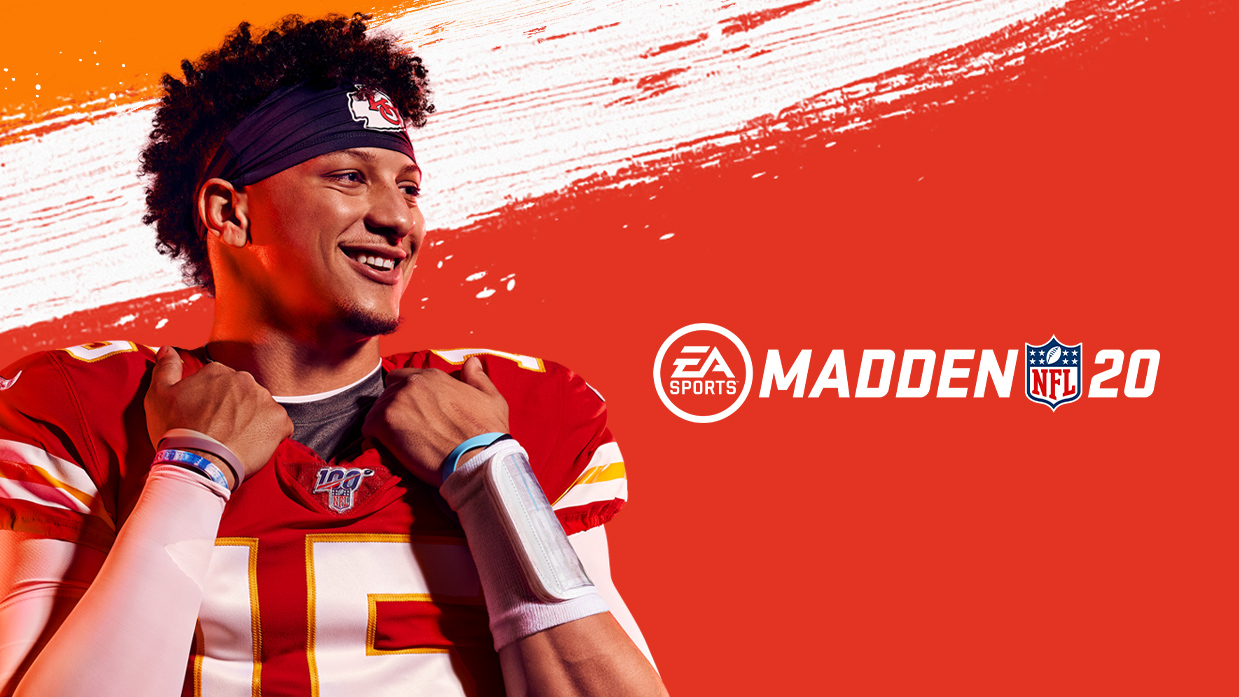 ESPN akan menyiarkan serangkaian turnamen dari Madden NFL 20 Championship Series di aplikasi dan channel televisi
ESPN dan EA Sports mengumumkan kerja samanya untuk menyiarkan turnamen esports Madden NFL 20 Championship Series (MCS) di aplikasi ESPN dan channel televisi ESPN2. Konten pertama yang ESPN 2 siarkan adalah Madden NFL 20 Celebrity Tournament Championship. Seperti namanya turnamen tersebut diikuti oleh para pemain american football profesional dan selebritas. Dari turnamen ini, donasi akan diberikan pada Feeding America atas nama pemenang. Donasi itu ditujukan untuk mendukung orang-orang yang terkena dampak pandemik virus corona.
Masih pada tanggal 26 April 2020, ESPN2 juga menyiarkan dua episode dari Road to the Madden Bowl. Sementara episode ketiga dari seri ini akan tayang pada 2 Mei mendatang. Selain itu, ESPN2 juga akan melakukan siaran langsung dari Madden NFL 20 Bowl Last Chance Qualifier. Tahap awal dari turnamen ini akan disiarkan di aplikasi ESPN serta YouTube dan Twitch. Sementara babak semifinal dan final akan disiarkan di channel televisi ESPN2 pada 16 Mei 2020. Tentu saja, babak semifinal dan final turnamen tersebut juga tetap disiarkan di Twitch dan YouTube.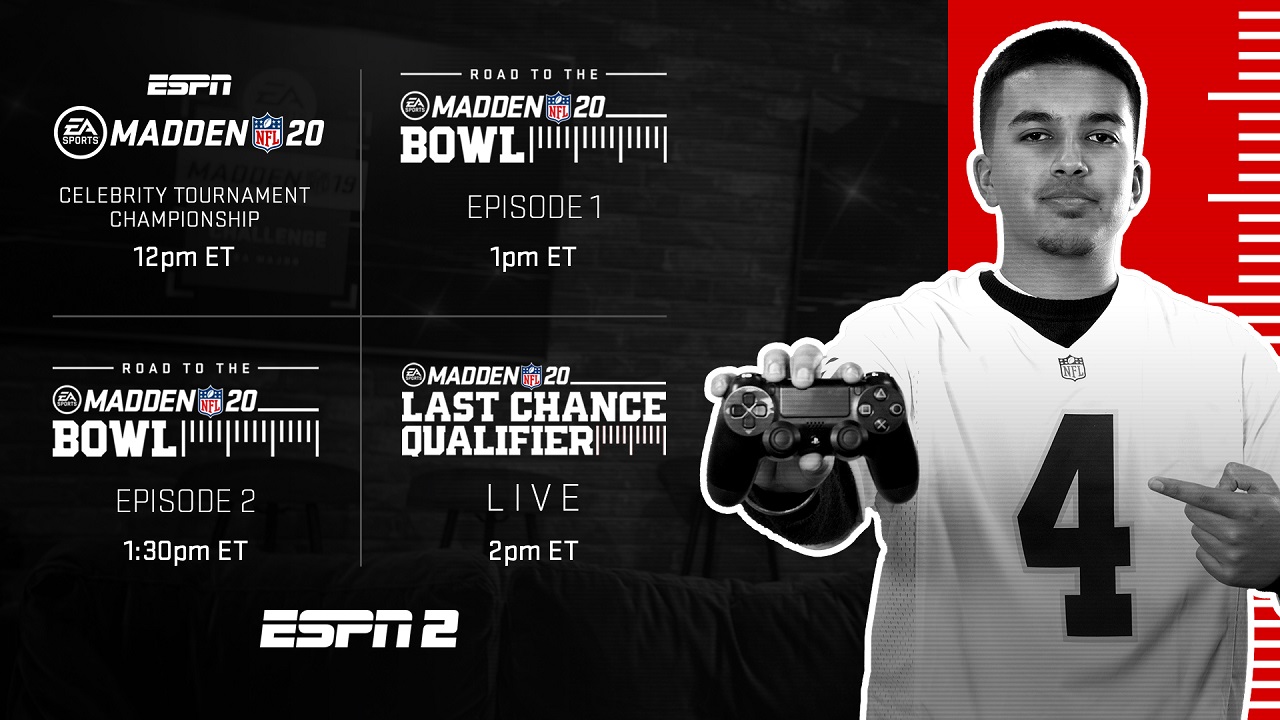 "Ketika semua kegiatan olahraga terhenti, esports tampil sebagai pengganti dan menjadi sumber hiburan serta inspirasi bagi semua fans olahraga di seluruh dunia," kata Todd Sitrin, Senior Vice President dan General Manager, Competitive Gaming Division, Electronic Arts, menurut laporan Esports Insider. "Melalui kerja sama kami dengan ESPN, kami bisa mengajak komunitas olahraga untuk menjadi bagian dari kompetisi esports Madden. Kami harap, ini akan menyatukan para gamer dan fans olahraga tradisional di kala mereka harus tetap di rumah."
Puncak acara dari Madden NFL 20 Championship Series adalah Madden NFL 20 Bowl. Turnamen tersebut akan menawarkan total hadiah sebesar US$220 ribu (sekitar Rp3,4 miliar). MCS merupakan bagian dari kampanye "Stay Home. Play Together." dari EA.
Selain turnamen esports dari Madden, EA juga mengadakan turnamen esports dai FIFA 20. Salah satunya adalah Stay and Play Cup yang diadakan pada 15-19 April 2020 lalu. Turnamen tersebut dimenangkan oleh Mohamed Daramy, pemain FC Copenhagen dari liga Denmark. Sama seperti turnamen esports Madden, tujuan EA mengadakan turnamen FIFA ini adalah untuk menghibur para fans sepak bola yang kecewa karena semua liga sepak bola dibatalkan.
From Our Network