Esports Ecosystem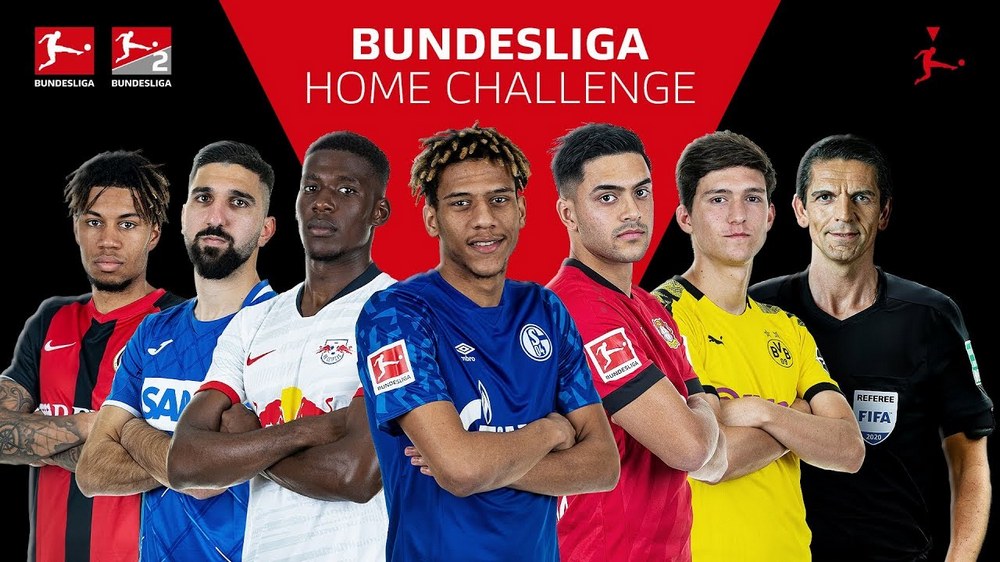 Walau pertandingan sepak bola banyak ditunda, kehadiran esports FIFA 20 dan eFootball PES 2020 bisa jadi pengobat rindu bagi Anda para pecinta sepak bola.
Anda para pecinta sepak bola mungkin sudah jemu saat ini. Salah satu penyebabnya bisa jadi karena banyaknya kompetisi sepak bola yang terpaksa ditunda penyelenggaraannya karena pandemi COVID-19 memaksa semua orang untuk melakukan isolasi diri.
Tapi, walau liga sepak bola dihentikan, bukan berarti para pecinta harus berhenti menikmati konten sepak bola. Sebagai pengganti, kini banyak elemen di dalam sepak bola, mulai dari liga, klub, ataupun pemain, beralih ke esports lewat game seperti FIFA 20 atau eFootball PES 2020.
The #stayandplay Cup will kick off ⚽️ on April 15 at 6PM CET | 5PM UK ⏰

Don't miss it live on Twitch! pic.twitter.com/sPFqNFeifR

— EA SPORTS FIFA #stayandplay (@EASPORTSFIFA) April 14, 2020
Beberapa waktu lalu kita sudah melihat di Amerika Utara, kompetisi eMajor League Soccer (eMLS) diadakan sebagai pengganti dari musim liga sepak bola yang bergulir. Lebih menariknya adalah, liga tersebut bukan diikuti oleh para pemain esports FIFA 20, melainkan oleh para pemain bola yang biasa bertanding di lapangan hijau. Selain itu ada juga Stay and Play, kompetisi FIFA 20 yang diikuti oleh 20 atlet pesepak bola.
Ternyata tidak cuma itu saja, ada juga berbagai kompetisi FIFA 20 ataupun eFootball PES 2020 yang diselenggarakan entah oleh pihak liga, klub, ataupun pemain sendiri, di berbagai belahan dunia. Tidak tanggung-tanggung, mereka yang ikut bertanding adalah sosok seperti Marcus Rashford dari Manchester United, ataupun Trent Alexander-Arnold dari Liverpool FC.
Jadi, pertandingan sepak bola virtual apa saja yang bisa dinikmati oleh para pecinta bola selama masa isolasi diri seperti ini? Berikut beberapa di antaranya.
All at Home Gaming Cup: Merupakan kompetisi FIFA 20 yang diadakan oleh Paris Saint-Germain FC yang memberi kesempatan kepada pecinta sepak bola untuk bermain melawan Juan Bernat, Julian Draxler, Layvin Kurzawa, dan pemain profesional FIFA 20 PSG, DaXe.
Bundesliga Home Challenge: Anggota dari 29 tim peserta liga kasta utama Jerman beradu kemampuan dalam pertandingan FIFA 20 dengan format 2v2.
Combat Corona: sudah terselenggara 5 April lalu, kompetisi FIFA 20 ini menampilkan pemain sepak bola profesional seperti Gareth Bale, Paulo Dybala, dan Ruben Loftus Cheek. Walau sudah berlalu, tetapi Anda bisa menyaksikan tayangan ulangnya pada channel Twitch 38entertainment.
EA Sports FIFA 20 Stay and Play: Pertandingan FIFA 20 yang bertanding sejak 15 hingga 19 April 2020 mendatang. Turnamen ini diikuti oleh pesepak bola profesional dari klub elit seperti Chelsea, Liverpool, Real Madrid, dan lain sebagainya.
eLiga MX: Versi digital dari liga sepak bola Meksiko yang sudah dihentikan sejak 15 Maret 2020 lalu. Dalam kompetisi ini, pesepak bola profesional dari masing-masing klub peserta liga bertanding dalam format 3v3.
eMLS Friendly Series: Pertandingan sepak bola virtual persahabatan antara klub peserta liga sepak bola Amerika Utara.
The Football's Staying Home Cup: Diselenggarakan The Football Association (Inggris Raya). Turnamen ini menyajikan kompetisi FIFA 20 antar bintang sepak bola Inggris.
The STAY INtertoto Cup: Peserta Premier League Championship dan English Football League saling berhadapan sembari menggalang dana untuk menghadapi pandemi COVID-19.
UEFA eEURO 2020: Mempertandingkan eFootball PES 2020, babak playoff kompetisi ini diselenggarakan 20-27 April dengan laga final disajikan pada 3-4 Mei 2020 mendatang.
Jadi Anda pecinta sepak bola tidak perlu khawatir kehabisan hiburan. Karena walau tidak ada pertandingan sepak bola sungguhan, pertandingan esports game sepak bola bisa jadi pilihan.
From Our Network