The number of female professional players in Indonesia is still very small.
Esports is now becoming increasingly popular. Not only that, but people are also starting to recognize esports as a sport. In fact, esports has been included in various prestigious sporting events, such as the Asian Games 2018 and SEA Games 2019. Rumour says that esports will also be included in the Olympics.
In traditional sports, most competitions are segregated by gender. One of the reasons is because physically, women and men are known to have different abilities. Knowing that when playing esports, the athletes "only" have to stare at the screen and move the mouse or touch the smartphone screen, you might think that there is no significant difference between men's and women's performance. However, is that really so?
Is Male and Female Performance Different?
When asked if there is a difference between the performance of female and male esports athletes, Shena Septiani, Digital Marketing Manager, Bigetron Esports said, "in my opinion, the difference in mechanics is influenced by hormones. Balanced estrogen and progesterone in women are key to how the brain and emotions work."
Estrogen is a sex hormone in women that is quite dominant. Indeed, men also have estrogen. It's just that the level of estrogen in women is higher than men. The function of these hormones in women and men is also different. Same with the progesterone, women and men do have this hormone but in different levels and functions. In women, progesterone affects the menstrual cycle, pregnancy, and embryogenesis.
"These two hormones make it difficult for women to focus at certain times," says Shena. "However, it could be solved with regular exercise and discipline. The proof is, at Bigetron, there is BTR Alice who is a member of Bigetron Red Aliens, PUBG Mobile division. "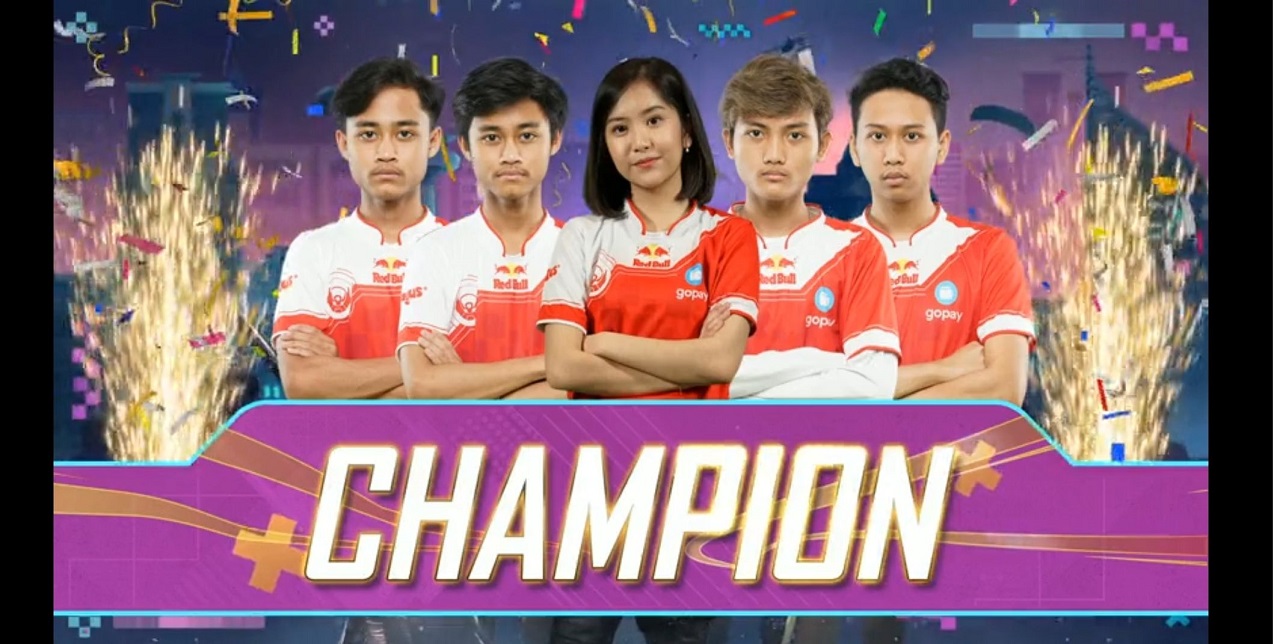 Unfortunately, not all esports teams mix male and female players. This is due to several things, according to Kresna, Project Manager for Women Star League. One of them is because women might feel more comfortable playing with other women. Likewise, male players feel the same.
"Apart from that, there is also an assumption that the female players are not good at playing games," said Kresna. "Yes, it's a burden, it's troublesome, and so on. That's what makes men tend to create teams with male players too. "However, according to Kresna, this assumption is not correct. She believes that the existence of a women's only esports tournament can help to erase this stigma.
Meanwhile, according to Herry Wijaya, Head of Operations Mineski Global Indonesia, nowadays, most female esports players are more interested in becoming influencers than being professional players. "If I can draw short conclusions without research, I see that female players don't usually become pro players in the end. Even after winning esports tournaments for women, they usually become influencers," he said. "I don't see the ambition to shift the position of a well-known player in a big esports organization, like Rekt from EVOS for example."
How Important Are Women Only Esports Tournaments?
According to Rezaly Surya Afhany, Esports Manager at Telkomsel and Head of Digital Games Product Management, women's esports tournaments are essential to be held, both by publishers and by third parties. "My personal opinion is that the ecosystem in the game industry will grow organically and be much healthier if you pay attention to the needs of these lady gamers," Rezaly said when contacted via text message. "One of them is through organizing a special women's tournament." He feels that currently, the number of esports tournaments for female gamers is lesser than for men, starting from grassroots to national level competitions.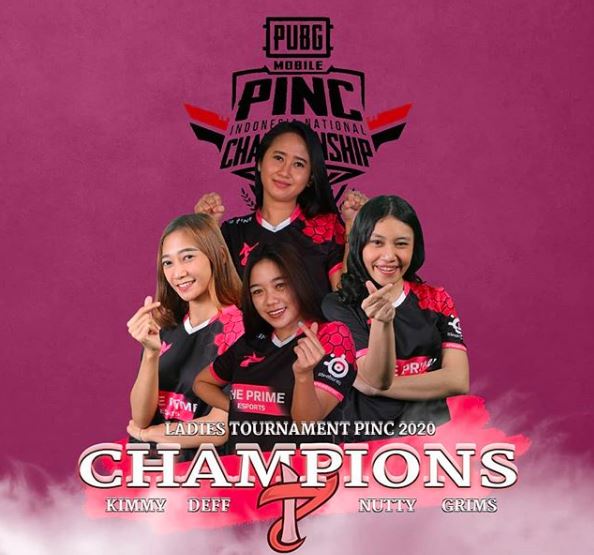 "Several major publishers in Indonesia have been developing women tournaments for a long time, such as the Princess Cup, the Arena of Valor tournament from Garena or PINC Ladies, the PUBG Mobile tournament from Tencent. Although, the tournament is still presented as part of an entertaining match, "said Rezaly. "In my opinion, slowly but surely, the market is already visible, both from the participating teams or viewership. As long as the tournament exists, these female pro players will try to form a solid team to participate. So, the quality of the matches is no less fierce than men's esports matches. "
Regarding ability, Kresna has another view. "In terms of skills, I think female players are not the same as the Mobile Legends Pro League team. Maybe, if the Mobile Legends Developmental League is still 50-50. But, compared to other teams outside those leagues, the ladies in the esports organization, their skills should be at the same level or higher," he said.
Martin Yanuar, Manager of Belletron, has the same opinion as Kresna. "In our opinion, the skills of male and female players will not be the same. Because female players tend to find it more difficult to train full-time," he said. "Unless the ladies tournament gives a prize equivalent to a public tournament worth hundreds of millions."
Indeed, in terms of total prizes, women's esports tournaments usually offer much smaller rewards than general ones. For example, PINC winners get a prize of IDR 180 million, while PINC Ladies winners only get IDR 10 million.
As part of an esports organization, Shena expressed her hope that in the future, esports tournament organizers will give prizes that are as big as general tournaments. "Although actually, this problem does not only occur in esports, but also in the world of sports," he said. "Hopefully, in the future, esports tournaments can be more equal to gain more female players."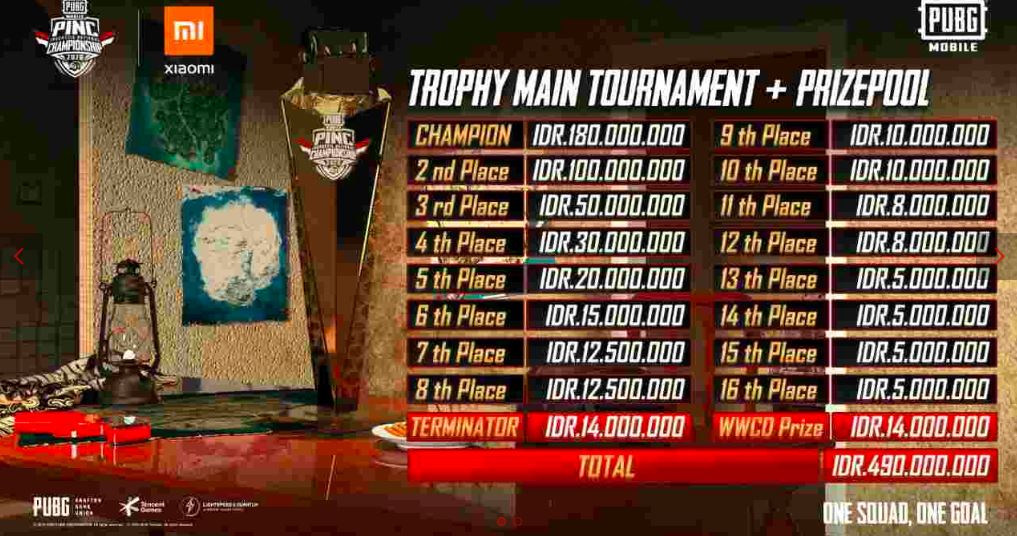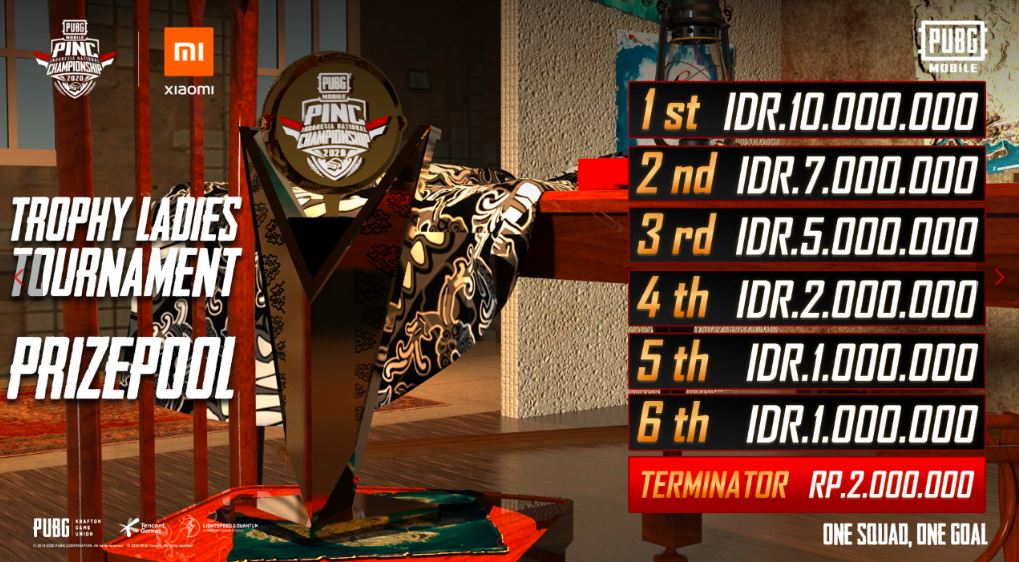 Regarding the imbalance of tournament prizes between male and female competitions, for Rezaly, as long as the organizers and participants do not mind the total prizes given, then this should not be a problem. "The size of the prize is usually used to attract teams to participate in a tournament," he said. "If all parties, namely organizers and participants agree to participate, then the size of the women's tournament prize is no longer relevant as the only thing that must be pursued."
Meanwhile, Rezaly was asked whether the small total prize pool for women's esports tournaments is due to the low audience interest. He replied, "it could be that the lack of interest from the participants or the number of views made the organizers. Also, sponsors could be thinking hard before holding women's tournaments because of low ROI (Return of Investment)."
The attraction of Women's Esports Tournaments
Games and esports are domains that are synonymous with men. So, no wonder that most esports viewers are male. According to a study conducted by Interpret in 2019, 70% of esports viewers are male, while the remaining 30% are female. The good news is that the number of female esports fans continues to increase from year to year.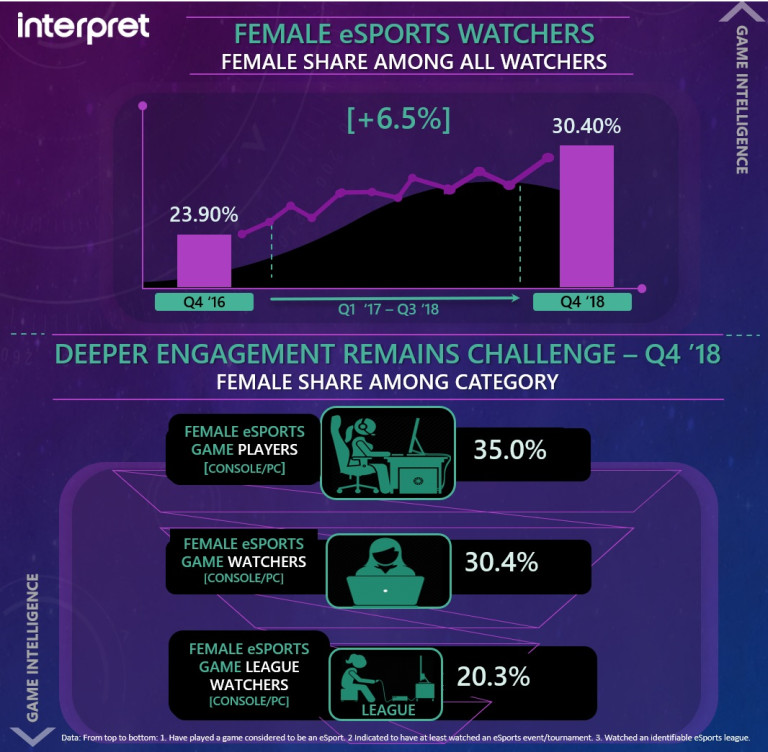 However, Herry said, the fact that most of the esports audience is male actually makes women's esports tournaments popular. "Because most esports audience is male, viewership should be higher for female competition because there is an attraction from the opposite sex," said Herry. Rezaly also said something similar. The male audience also likes to watch women's tournaments, especially if there are players who are their idols.
Meanwhile, Kresna said, women-only tournaments were still able to attract audiences. "But, it is not as much as MPL or MDL, which has been running for a long time," he said. "Probably because women's tournaments tend to be newer, and not everyone knows."
Herry said Mineski did have plans to create a special women's tournament in the future. It's just that the project may not be realized soon. The reason is, the current esports tournament schedule is already tight. If a new tournament appears, it is possible, this will actually destroy the balance that has been achieved in the current esports ecosystem in Indonesia.
"There are many things to think about if we want to create a new IP," said Herry. "There are already many competitions. Messing up with the existing schedule is not good. Thus, we prefer to focus on existing tournaments by improving the quality of those tournaments."
Why do the organizers hold a women's esports tournament?
The Women Star League was held with two purposes Kresna explained. The first is to build an esports ecosystem for female players so that they can compete and have a career in the competitive gaming world like men. "So that the ladies won't be underestimated and be able to show that they have the same skills as men," he said.
"Second, by holding a women's esports tournament, we want this to be a place where women can express their interests or talents in the world of esports and pursue their dreams," said Kresna. "We want more female players in the tournament so that the women's esports ecosystem in Indonesia becomes even more acknowledged."
Just like Kresna, Rezaly said, the aim of organizers such as Dunia Games (which is under Telkomsel) to hold a women's esports tournament is to develop the women's esports ecosystem. This will ultimately make the esports industry even more valuable.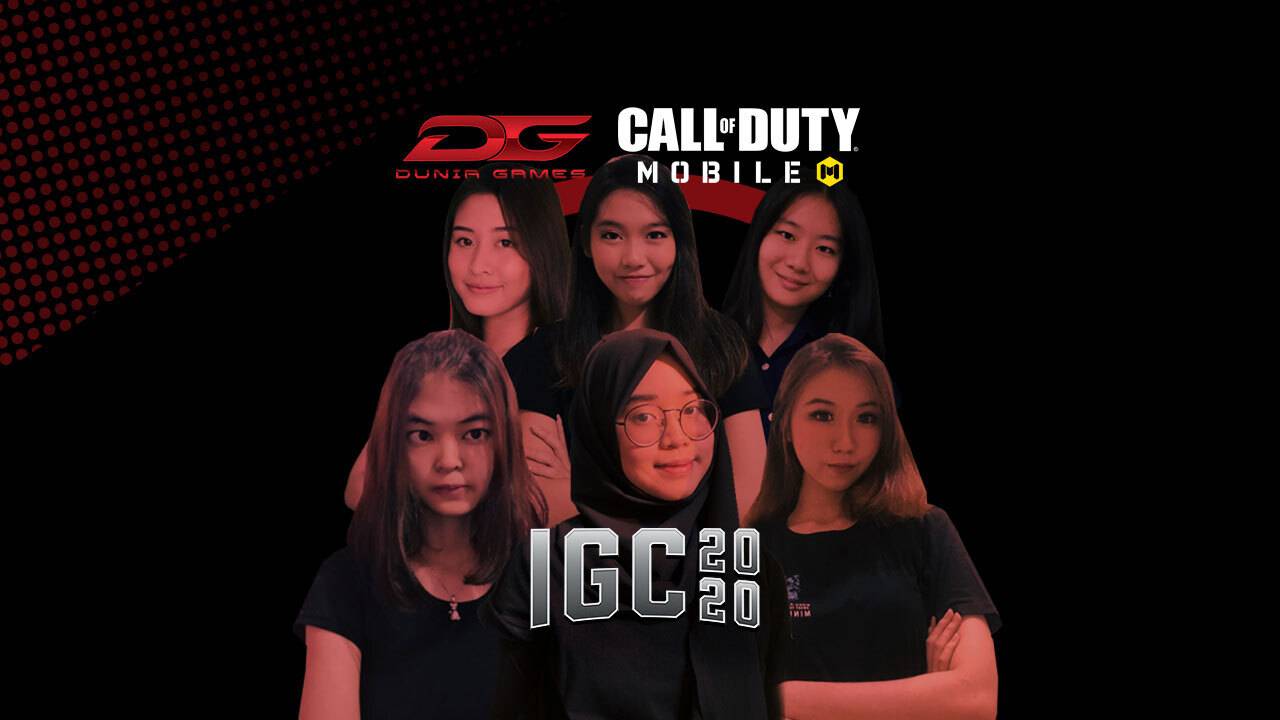 "We believe that the women-only tournament will bring out many accomplished female gamers so that there will be more engagement, viewership, more contents, and more new job vacancies," said Rezaly. "We want the women's esports ecosystem to be developed, just like many other sports events, both at the national and global levels. There are actually special competitions for women in traditional sports events."
However, Rome was not built overnight, just like the women's esports ecosystem. To develop the women's esports ecosystem to be equal to the esports scene for men is not easy these days. Herry estimates that the time needed to establish the women's esports ecosystem will probably take around three years. With conditions, women's esports tournaments are held regularly. Ideally, there should be two tournaments every year.
"In 2017, there were only two Mobile Legends teams that had a good performance, namely Saint Indo and Elite8 Esports," he said. "However, now, MPL has eight teams with the same level of performance." He believes that something similar can also happen to the women's esports ecosystem.
Conclusion
Esports has developed drastically all around the world. Unfortunately, women are still a minority in the industry. Compared to the number of male players, female players are really minuscule. Not only that, women's esports tournaments also usually offer smaller prizes. Fortunately, various parties are still interested in holding women's esports tournaments.
The existence of a women's esports tournament can be an arena for female gamers to show their abilities. Also, if the tournament is held regularly, it is possible that the women's esports ecosystem development will be balanced like the men's esports scene.
Feat Image via: Red Arrow Studio. The original article is in Indonesian, translated by @dwikaputra