Esports Ecosystem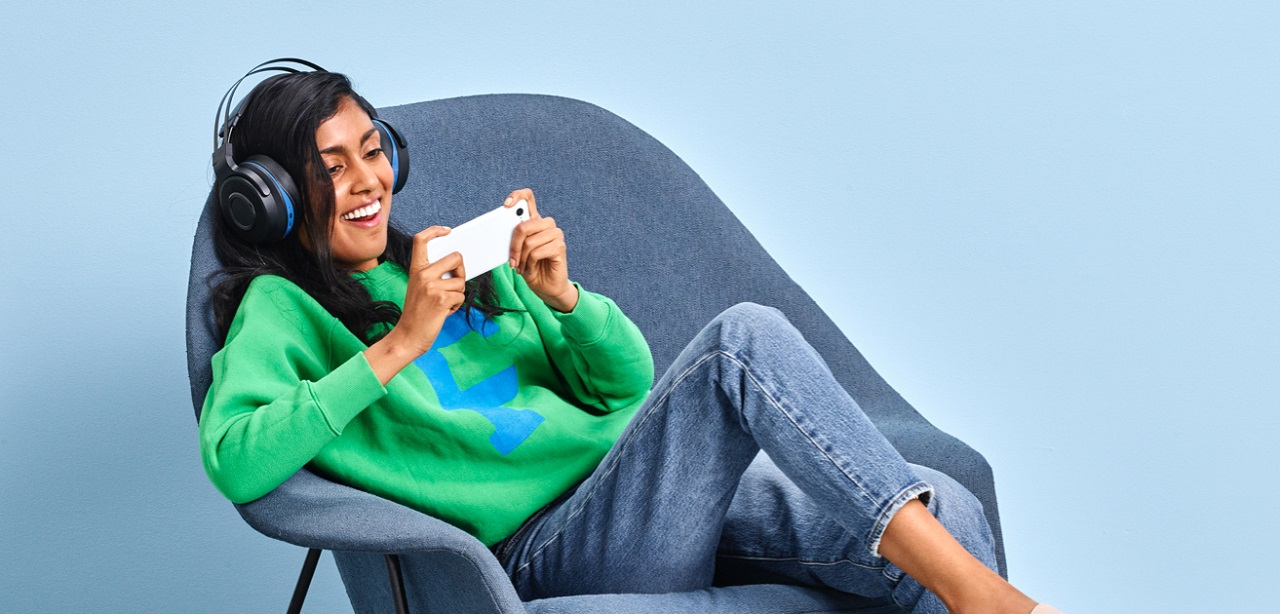 Mayoritas responden menghabiskan waktu 1-3 jam per hari untuk bermain game
Salah satu topik yang diangkat dalam rangkaian survei DailySocial dan Populix adalah aplikasi hiburan yang paling sering diakses oleh pengguna smartphone selama pandemi. Saat ditanya aplikasi apa yang sering digunakan selama pandemi, 66% responden menjawab aplikasi hiburan. Angka ini hanya 2% lebih rendah rendah dari jumlah responden yang mengatakan bahwa aplikasi yang paling sering mereka gunakan selama pandemi adalah aplikasi produktivitas.
Aplikasi hiburan yang dimaksud dalam survei mencakup aplikasi media sosial, streaming video, streaming musik, dan game. Ketika dihadapkan dengan pertanyaan tentang jenis aplikasi hiburan yang digunakan, sebanyak 79% responden mengatakan, mereka memilih aplikasi media sosial sebagai hiburan, sebanyak 67% memilih aplikasi streaming video, dan 63% responden memilih game.
Soal lama bermain game, mayoritas responden — sebanyak 44% — menghabiskan waktu selama 1 sampai 3 jam dalam sehari. Sementara 31% responden mengaku, mereka hanya menghabiskan waktu 1 jam untuk bermain game setiap harinya. Hanya 15% responden yang menghabiskan waktu bermain selama 3 sampai 5 jam. Sementara jumlah rseponden yang bermain selama lebih dari 5 jam setiap harinya justru lebih sedikit, hanya mencapai 9% responden. Kebanyakan orang bermain setelah jam kerja usai, yaitu pada 5 sore sampai 8 malam.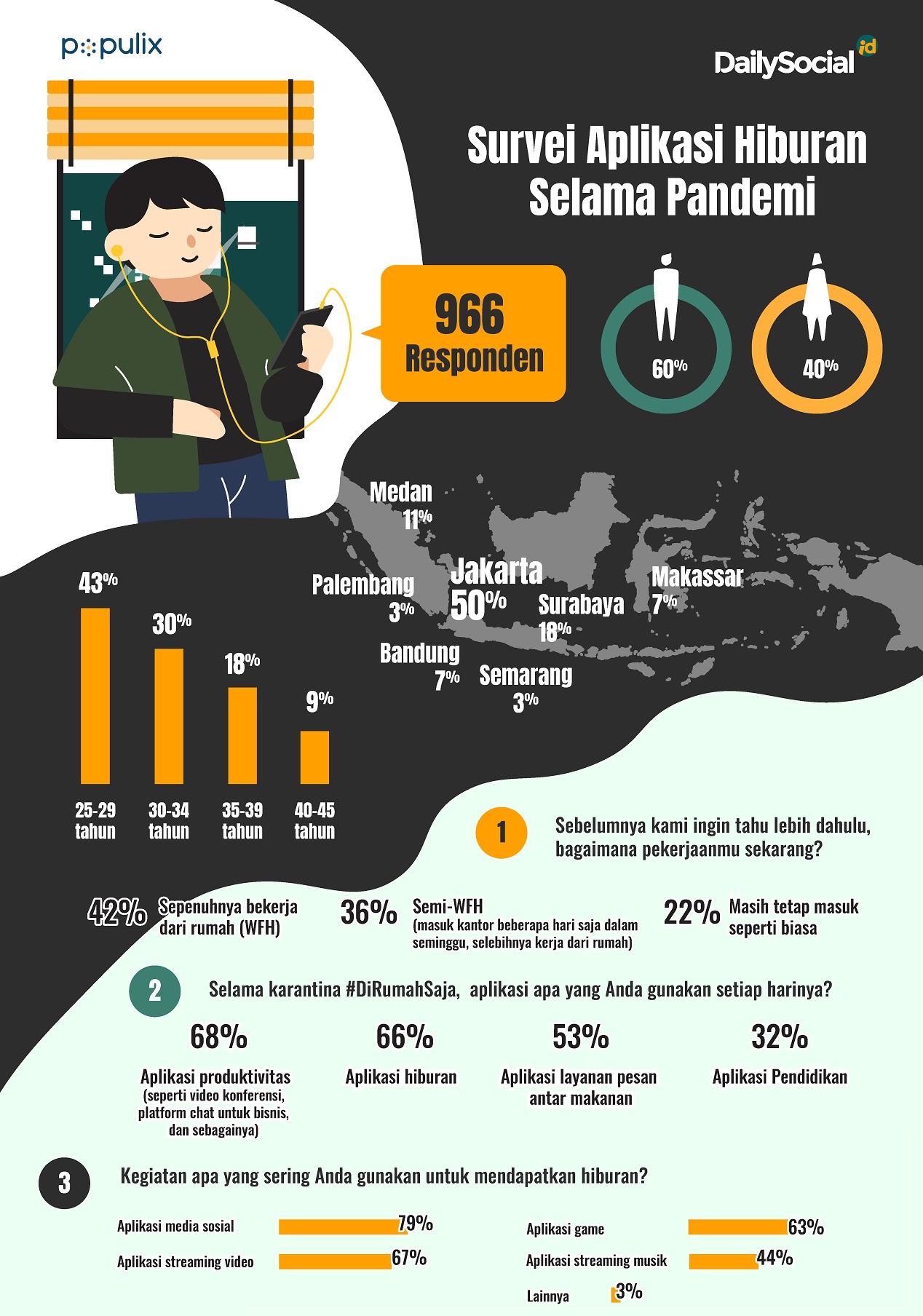 Sementara itu, menurut laporan The Impact of Covid-19 Pandemic dari GDP Ventures, game mengalami pertumbuhan pesat, baik dalam total unduhan dan total konsumsi. Data dari Agate dan Statista menunjukkan bahwa secara global, total unduhan aplikasi game naik 39% menjadi 4 miliar pada Februari 2020. Di Asia, tingkat pertumbuhan total unduhan game justru lebih tinggi. Total unduhan game untuk kawasan Asia naik 46 persen pada Februari 2020 menjadi 1,6 miliar.
Diperkirakan, total unduhan game masih akan terus naik selama pandemi virus corona belum berakhir. Karena tingginya pertumbuhan unduhan game ini, tidak heran jika permintaan akan iklan dalam game juga mengalami kenaikan. Pada Q1 2020, permintaan iklan di game naik hingga 100 persen.
Di tengah pandemi virus corona, industri game adalah salah satu industri yang justru mengalami pertumbuhan. Alasannya, banyak orang yang menjadikan game sebagai hiburan atau bahkan pelarian sementara di tengah karantina. Buktinya, industri game di Tiongkok justru tumbuh 30% di tengah pandemi. Total belanja game oleh konsumen di Amerika Serikat juga mengalami kenaikan 9% pada Q1 2020 dari tahun lalu.
Sumber header: Google
From Our Network