Esports Ecosystem
Skin Yasuo Prestige Edition memadukan nuansa streetwear yang kuat ke dalam Summoners Rift.
Dalam waktu dekat Riot Games dikabarkan akan meluncurkan skin terbaru bagi salah satu championnya, Yasuo. Kolaborasi Riot Games dengan berbagai brand terkenal menunjukkan perhatian mereka yang serius dalam membangun pengaruhnya melalui game League of Legends di kancah global.
"Kami sangat bersemangat dapat bekerja sama secara kreatif dengan clothing line AAPE. Mulai dari desain skin hingga ke apparel merchandise, setiap elemennya terasa menyenangkan dan kami pikir setiap player bisa menghargai dan mengekspresikan kecintaan mereka akan League of Legends dalam bentuk streewear," ungkap Christian Bailey sebagai Director of Consumer Products di Riot Games.
Presenting AAPE BY *A BATHING APE® X LEAGUE OF LEGENDS, a limited apparel collection, and True Damage Yasuo Prestige Edition. Available online and in select retail stores on September 25.

AAPE BY A BATHING APE @AAPE_OFFICIAL#AAPExLoLpic.twitter.com/jZ0BzRmeyt

— League of Legends (@LeagueOfLegends) September 1, 2020
Di gelaran League of Legends World Champsionship tahun 2019 yang lalu, Yasuo tampil sebagai DJ dari anggota grup musik virtual True Damage. True Damage adalah grup musik virtual kedua yang dibentuk oleh Riot Games setelah K/DA yang melakukan debutnya di tahun 2018. Di tahun 2019 Qiyana dan Sena tampil dengan Prestige Edition skin hasil kolaborasi antara Riot Games dengan fashion brand mewah, Louis Vuitton.
Pada kesempatan kali ini Riot Games bekerja sama dengan salah satu clothing line AAPE yang memproduksi serangkaian streewear yang bermarkas Jepang. Desain skin Yasuo bersama grup True Damage dirasa sangat cocok dengan jenis produk yang dimiliki AAPE. Kerja sama di antara keduanya sudah barang tentu merilis in game item sekeligus koleksi streetwear terbaru dari AAPE.
Kolaborasi Riot Games dan AAPE akan menjadi kerja sama yang penting antara dunia esports dan fashion. Pasalnya esports perlahan sudah membangun fanatisme nyaris sekuat yang bisa ditemukan pada berbagai olahraga tradisional. Pakaian dengan atribut tim olahraga ataupun esports menjadi salah satu bentuk dukungan, apresiasi, dan bisa membangun kebanggaan tersendiri bagi penggunanya.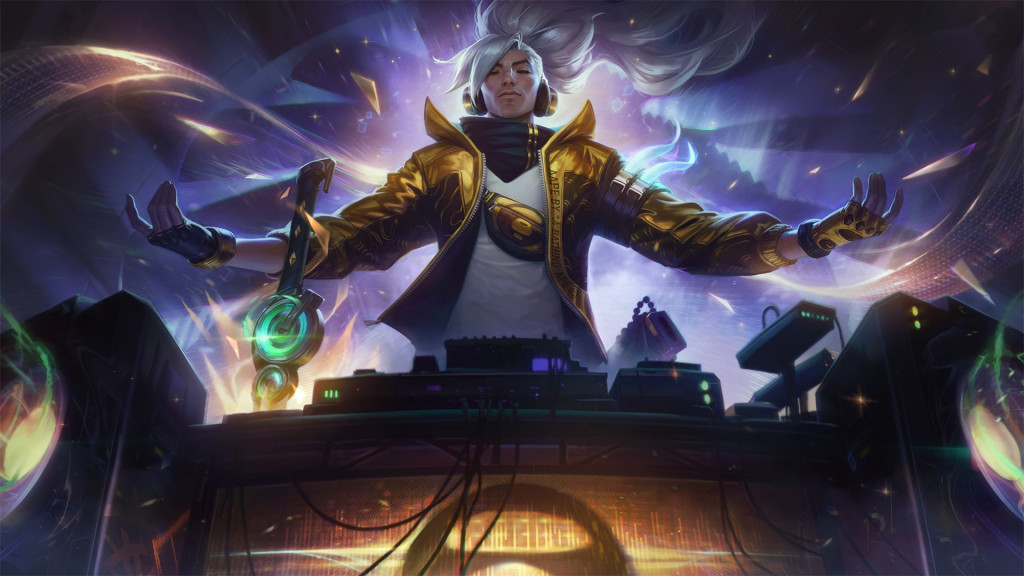 Di kesempatan yang lain brand Bathing Ape atau yang kerap disingkat BAPE, sebagai induk clothing line AAPE tercatat sudah pernah menjalin kerja sama dengan Disney, Nintendo dan berbagai brand yang lekat dengan pop culture dalam memproduksi koleksi streetwear mereka. Kolaborasi Riot Games dan AAPE akan menjadi kerja sama yang penting antara dunia esports dan fashion.
Rencananya secara serentak skin terbaru True Damage Yasuo Prestige Edition dan apparel merchandise hasil kolaborasi Riot Games dan AAPE akan dirilis di tanggal 25 September 2020. Sedikit tambahan, rumornya skin terbaru Yasuo akan dibanderol seharga 100 Prestige Points.