Esports Ecosystem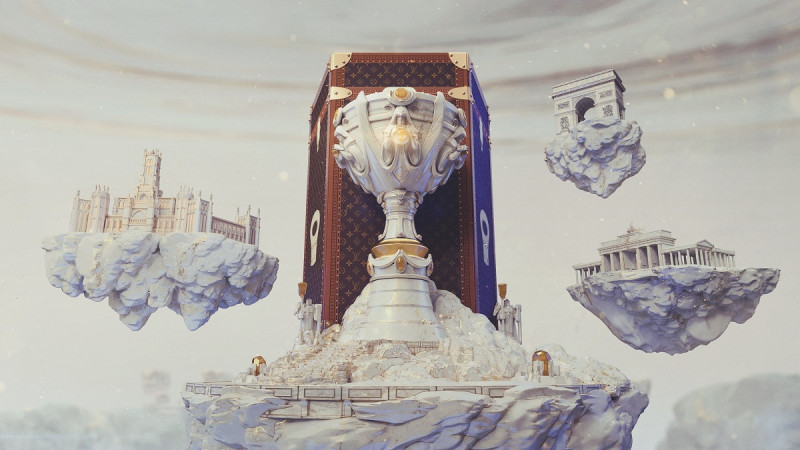 Bekerja sama dengan pelaku esports adalah cara terbaik bagi merek fashion untuk mendekatkan diri dengan fans
Sekarang, organisasi dan kompetisi esports tak hanya disponsori oleh perusahaan yang bergerak di dunia gaming dan esports. Semakin banyak perusahaan non-endemik yang mendukung pelaku industri esports. Merek fashion seperti Louis Vuitton juga ikut masuk ke esports dengan bekerja sama dengan Riot Games, pengembang dan penerbit League of Legends. Meskipun terkesan tak biasa, sebenarnya keputusan Louis Vuitton bukan hal yang aneh. Ada beberapa alasan mengapa kerja sama dengan pelaku esports akan menguntungkan merek fashion, menurut laporan VentureBeat.
1. Audiens game dan esports beragam
Banyak orang berasumsi bahwa penonton esports hanyalah pria muda. Namun, menurut riset Mindshare NA, 60 persen penonton esports ada di rentang umur 25 sampai 39 tahun dan 38 persen audiens esports merupakan perempuan. Tak hanya itu, banyak penonton esports yang ternyata peduli pada penampilan mereka. Satu hal yang harus diingat adalah tidak semua penonton esports sama. Jadi, ketika sebuah merek fashion, atau merek non-endemik lainnya, ingin masuk ke industri esports, mereka harus mencari liga atau organisasi esports yang memang sesuai dengan target pasar mereka.
2. Bisa memenangkan hati fans esports dengan kolaborasi otentik
Ketika merek non-endemik, termasuk merek fashion, hendak bekerja sama dengan organisasi atau turnamen esports, sebaiknya mereka membuat kolaborasi yang otentik. Apa yang dilakukan oleh Louis Vuitton adalah contoh yang bagus. Merek fashion itu membuat travel case untuk Summoner's Cup, piala dari League of Legends World Championship.
Sebelum bekerja sama dengan Riot, Louis Vuitton memang pernah membuat travel case untuk trofi dari berbagai acara olahraga, termasuk FIFA World Cup. Karena itu, ketika mereka mengumumkan bahwa mereka akan membuat travel case untuk Summoner's Cup, para fans tidak merasa heran. Selain itu, Louis Vuitton juga mendesain skin untuk karakter dari game buatan Riot Games tersebut.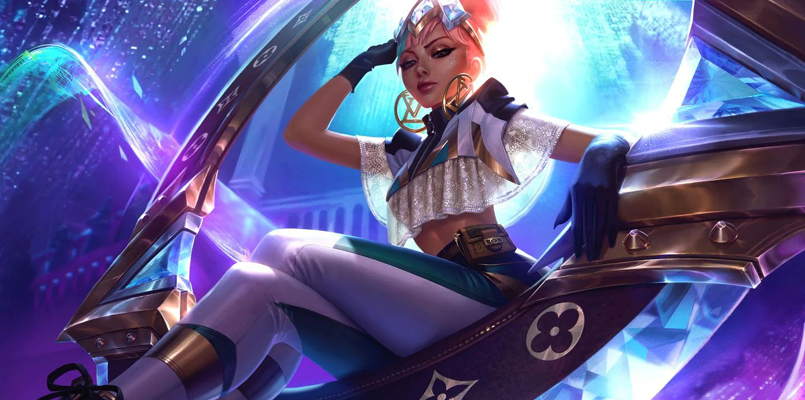 3. Influencer esports aktif berinteraksi dengan fans
Selain menjadi sponsor atau bekerja sama dengan liga atau organisasi esports, merek non-endemik juga bisa bekerja sama dengan influencer esports. Pada 2017, trafik dari Twitch — platform live streaming gaming dan esports terbesar — hanya kalah dari Google, Netflix, dan Apple.
Tak hanya itu, penonton Twitch menghabiskan 421 menit untuk menonton konten setiap bulannya. Itu artinya, mereka menonton 44 pesen lebih lama dari pengguna YouTube. Para streamer bisa menghabiskan sekitar 8 sampai 12 jam untuk melakukan live streaming dan berinteraksi dengan para fans mereka. Sebagai perbandingan, atlet olahraga tradisional biasanya hanya berinteraksi dengan fans via media sosial.
Merek non-endemik bisa mendekatkan diri dengan fans esports dengan bekerja sama dengan para influencer untuk membuat konten bersama, seperti apa yang Mastercard lakukan bersama dengan G2 Esports. Selain itu, merek fashion juga bisa bekerja sama dengan menyediakan pakaian untuk organisasi esports. Kappa telah melakukan ini bersama dengan Vexed Gaming. Selain itu, merek fashion juga bisa menciptakan sekumpulan pakaian khusus untuk para gamer.