Esports Ecosystem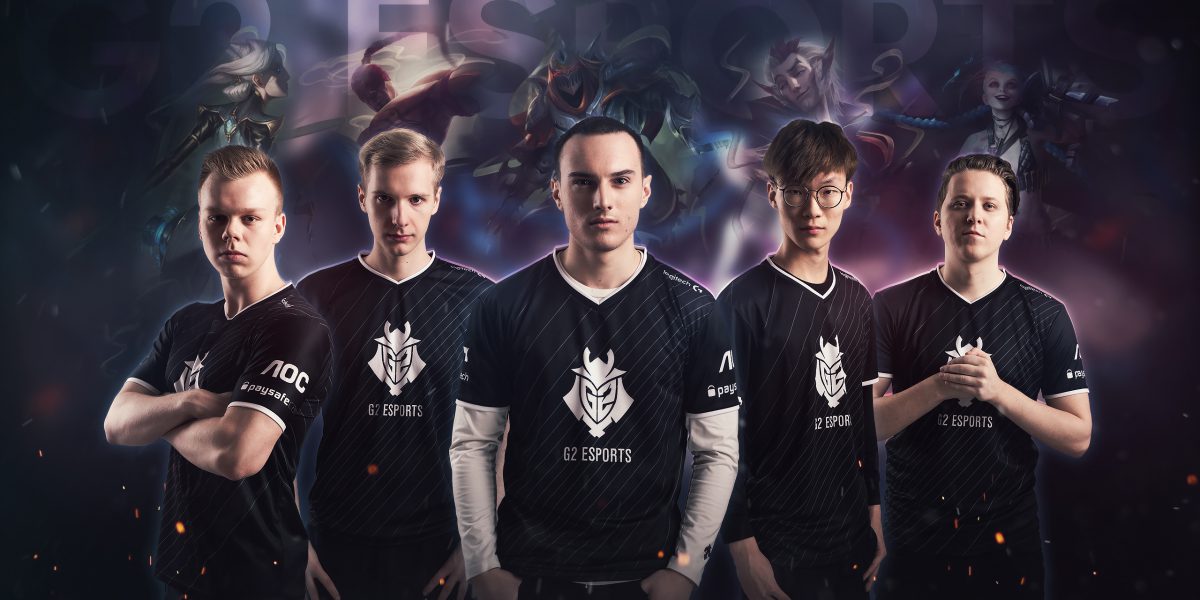 Kerja sama antara G2 Esports dan Mastercard meliputi pembuatan konten dan meet-and-greet dengan fans
G2 Esports dan Mastercard mengumumkan kerja sama tepat sebelum pertandingan final League of Legends World Championship yang akan diadakan pada akhir pekan ini. Dalam pertandingan final yang diadakan di Paris, Prancis, G2 Esports akan bertanding melawan tim asal Tiongkok, FunPlus Phoenix. Dalam satu tahun belakangan, G2 Esports berhasil menorehkan berbagai prestasi. Mereka sukses memenangkan turnamen untuk kawasan Eropa, League of Legends European Championship (LEC) pada musim semi dan musim panas. Tak hanya itu, mereka juga menjuarai Mid-Season Invitational 2019 dan membawa pulang US$400 ribu setelah mengalahkan Team Liquid di babak final. Jika G2 Esports berhasil menjadi juara LWC, maka organisasi esports asal Jerman itu akan menjadi tim Eropa pertama yang membawa pulang Summoner's Cup. Tak hanya itu, mereka juga akan menjadi tim pertama yang menjuarai empat turnamen premier dalam satu tahun.
Di situs resminya, G2 Esports mengatakan bahwa tujuan dari kerja sama mereka dengan Mastercard adalah untuk mendekatkan diri dengan fans, salah satunya dengan mengadakan meet-and-greet. Selain itu, Mastercard juga akan mendapatkan akses ke fasilitas G2 Esports, sehingga mereka bisa membuat konten "behind the scene" terkait kegiatan anggota tim G2, seperti pertandingan G2 sepanjang LEC. Tak hanya itu, Mastercard juga mensponsori pembuatan konten digital "Priceless Moments" yang akan disiarkan setiap minggu.
Menurut laporan The Esports Observer, konten Priceless Moments akan fokus pada Michael Winther, ayah dari Rasmus "Caps" Winther. Michael menjadi tenar di komunitas League of Legends karena dia sering mendatangi pertandingan dan menunjukkan dukungan pada anaknya. Mengingat umur atlet esports yang relatif sangat muda, biasanya orangtua memang memiliki peran penting. Christine Yankel, ibu dari pemain profesional Overwatch League menceritakan bahwa dia mencoba untuk memahami Overwatch agar dia bisa mengerti pekerjaan yang ditekuni sang anak.
"Ketika G2 mempersiapkan diri menghadapi babak final League of Legends World Championship, kami dengan bangga memberikan pengalaman eksklusif pada komunitas League of Legends untuk mendekatkan para fans dengan tim yang mereka kagumi," kata Jeannette Lindo, SVP Marketing and Communications Europe, Mastercard, dikutip dari situs resmi G2 Esports. "Dengan bekerja sama dengan G2 Esports, kami bisa memperdalam keterlibatan kami dalam esports dan memperkuat visi kami untuk menyediakan konten dan pengalaman yang tak terlupakan pada para fans." Mastercard sudah melibatkan diri dalam industri esports sejak cukup lama. Pada akhir Agustus lalu, mereka mengumumkan bahwa mereka akan menjadi rekan finansial eksklusif dari League of Legends Championship Series (LCS), liga League of Legends di kawasan Amerika Utara. Sementara sebelum itu, mereka juga telah menjadi sponsor dari berbagai turnamen League of Legends, seperti Mid-Season Invitational, All-Star Event, dan bahkan World Championship.