Esports Ecosystem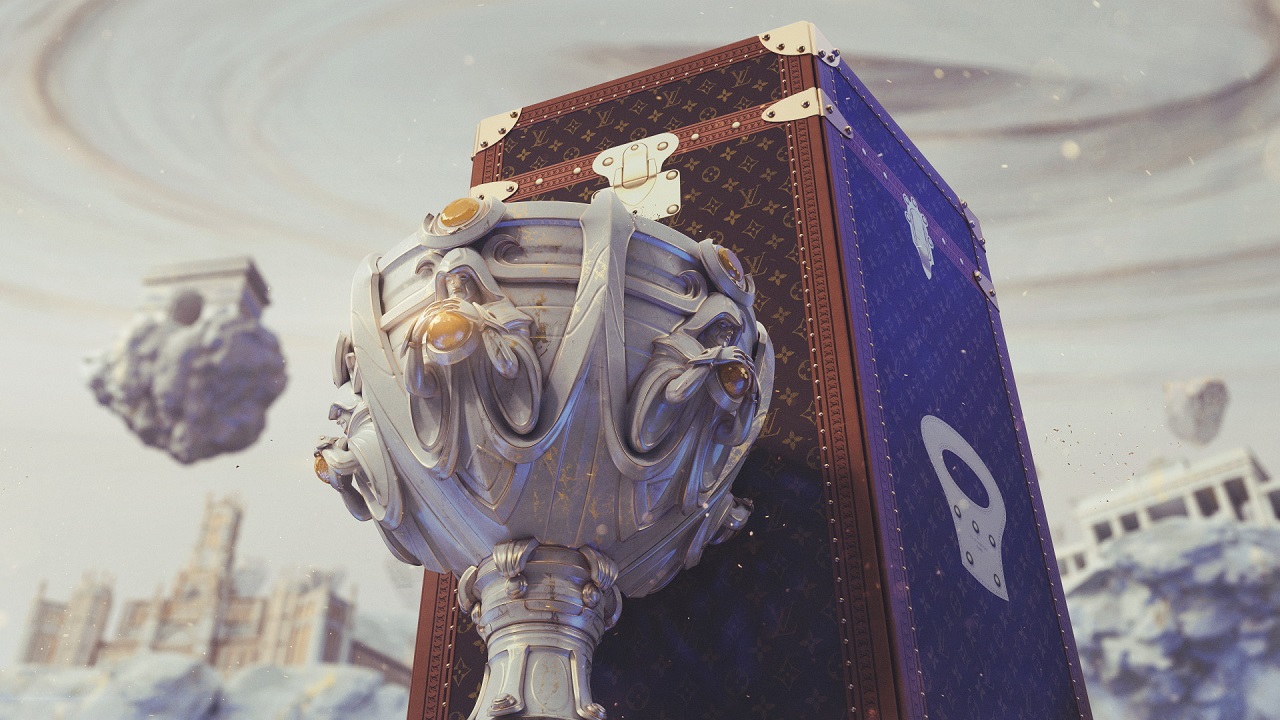 Louis Vuitton juga akan membuat skin untuk karakter League of Legends
Riot Games baru saja mengumumkan kerja samanya dengan Louis Vuitton dalam League of Legends World Championship. Sekilas, ini mungkin membuat Anda heran, mengingat Louis Vuitton adalah merek fashion asal Prancis sementara Riot adalah developer game yang juga mengadakan turnamen untuk game buatannya, League of Legends. Namun, sebenarnya ini tidak aneh. Belakangan, memang semakin banyak merek non-endemik (merek yang tidak memiliki kaitan dengan dunia game atau esports secara langsung), yang tertarik untuk mendukung industri esports, mulai dari perusahaan pembuat mobil, makanan, sampai layanan keuangan.
Dengan kerja sama ini, Louis Vuitton akan membuat travel case untuk Summoner's Cup, piala yang diserahkan untuk pemenang League of Legends World Championship. Sebelum ini, Louis Vuitton memang pernah membuat travel case untuk berbagai trofi kompetisi bergengsi, seperti Rugby World Cup dan FIFA World Cup. Namun, ini pertama kalinya mereka membuat travel case untuk kompetisi esports. League of Legends World Championship adalah turnamen tahunan yang Riot adakan. Riot menyebutkan, turnamen tingkat dunia itu diikuti oleh lebih dari 100 tim esports dan 800 pemain profesional serta ditonton oleh jutaan fans. Tahun ini, turnamen tersebut akan dimulai pada 2 Oktober di Berlin, Jerman. Sementara babak kuartal final dan semi final akan diadakan pada 26 Oktober di Madrid, Spanyol. Babak final akan diadakan di Paris, Prancis pada 10 November. Travel case buatan Louis Vuitton akan dipamerkan di Eiffel Tower selama dua hari sebelum babak final diadakan.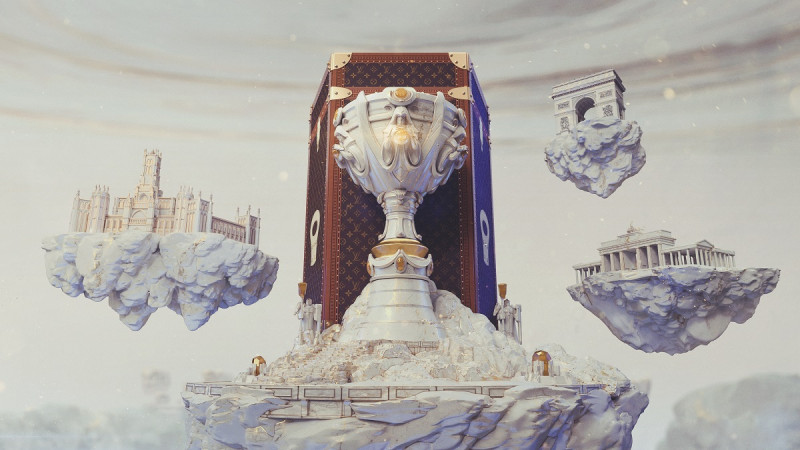 "Kedua pihak ingin memastikan bahwa kolaborasi ini menarik hati masing-masing target konsumen perusahaan," kata Naz Aletaha, Head of Global Esports Partnerships and Business Development, Riot Games, menurut laporan The Washington Post. "Esports adalah tahap berikutnya bagi perusahaan yang selama ini terlibat dalam industri olahraga tradisional." Memang, merek-merek yang selama ini diasosiasikan dengan dunia olahraga juga telah masuk ke esports. Misalnya, merek sportswear Nike yang menjadi sponsor dari League of Legends Pro League (LPL) serta membuat jersey untuk tim yang bertanding turnamen League of Legends di Tiongkok tersebut. Selain itu, Adidas juga mengumumkan kerja sama dengan streamer Fortnite ternama, Tyler "Ninja" Blevins.
Tidak berhenti sampai di situ, Louis Vuitton juga akan mendesain skin untuk karakter League of Legends. Desain skin tersebut akan ditangani langsung oleh Nicolas Ghesquière, Artistic Director of Women's Collection dari Louis Vuitton. Dia juga akan membuat berbagai digital aset untuk League of Legends. Skin memungkinkan para pemain untuk membuat karakternya tampil beda. Epic Games, pembuat Fortnite, mendapatkan uang hingga jutaan dollar per bulan dengan menjual skin. Sayangnya, saat ini, belum diketahui seperti apa desain dari skin atau travel case untuk trofi League of Legends World Championship buatan Louis Vuitton.
Menurut Aletaha, konvergensi antara dunia game dan fashion bukanlah sesuatu yang aneh. Tahun ini, League of Legends akan berumur 10 tahun. Riot mengklaim, game buatannya itu merupakan "game PC terpopuler di dunia" dengan lebih dari delapan juta orang memainkan game itu setiap harinya. League of Legends juga memiliki turnamen esports di berbagai kawasan. Selain turnamen esports, League of Legends juga memiliki komik. Riot juga sukses menggabungkan game buatannya dengan musik. Tahun lalu, kompetisi dunia League of Legends menampilkan konser K-pop dengan augmented reality sebagai acara pembukaan. "Game memang mulai menjadi gaya hidup," kata Aletaha. "Kami kini telah menjadi budaya. Tidak heran jika fashion jadi langkah berikutnya."
Sumber: The Washington Post, VentureBeat, The Verge
From Our Network