Esports Ecosystem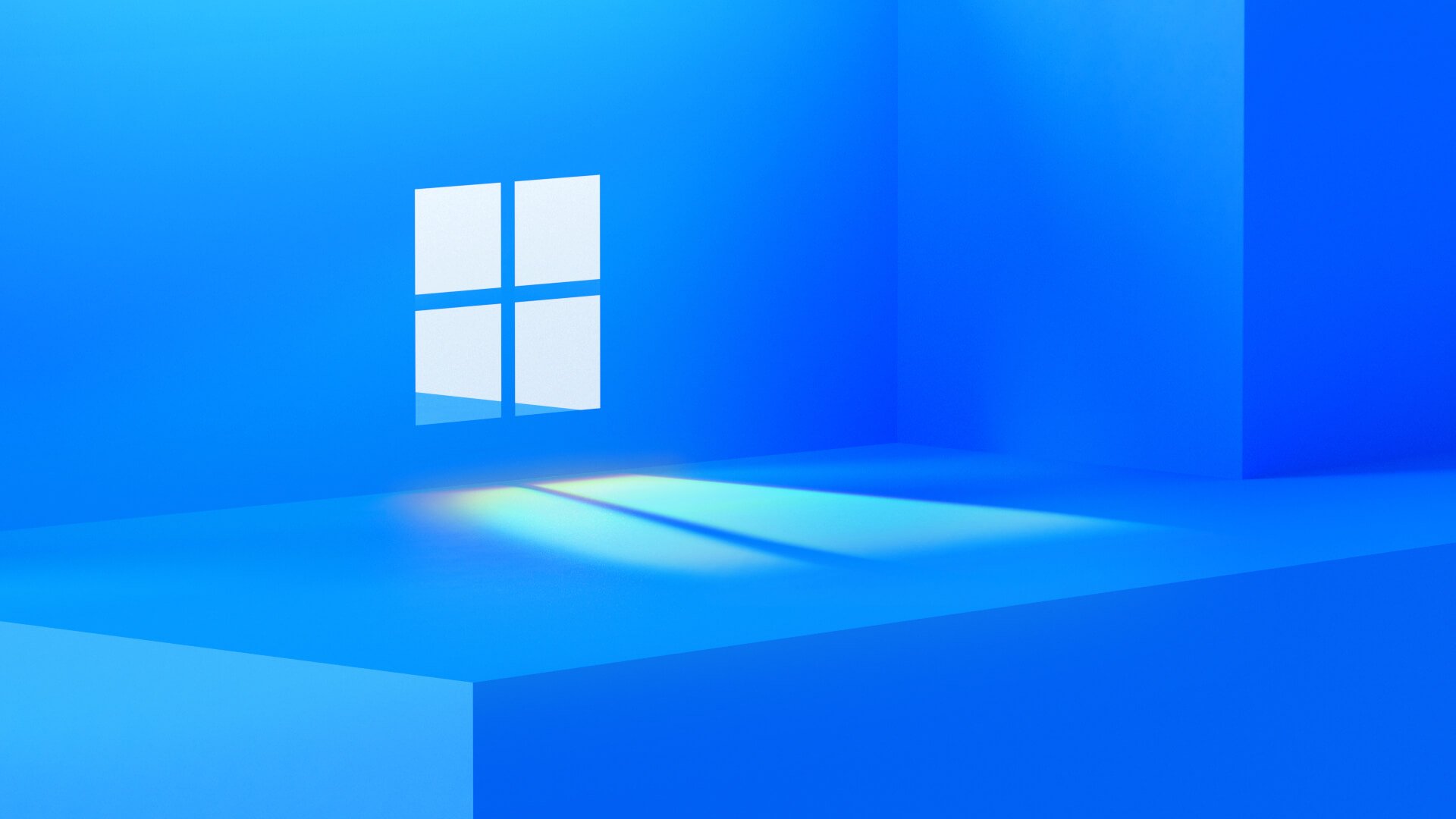 Microsoft akhirnya mengeluarkan sistem operasi terbaru mereka.
Pada 2015 lalu, Microsoft sempat memberikan pengumuman bahwa mereka akan menjadikan Sistem Operasi (OS) Windows 10 mereka sebagai OS pemungkas. Namun 6 tahun berlalu, kelihatannya Microsoft berubah pikiran.
Hal tersebut terbukti dengan banyaknya bocoran tampilan dari apa yang dipercaya sebagai Windows 11. Bocoran awal dari Windows 11 ini awalnya diunggah di forum Baidu, sebelum akhirnya menyebar luas ke dunia maya.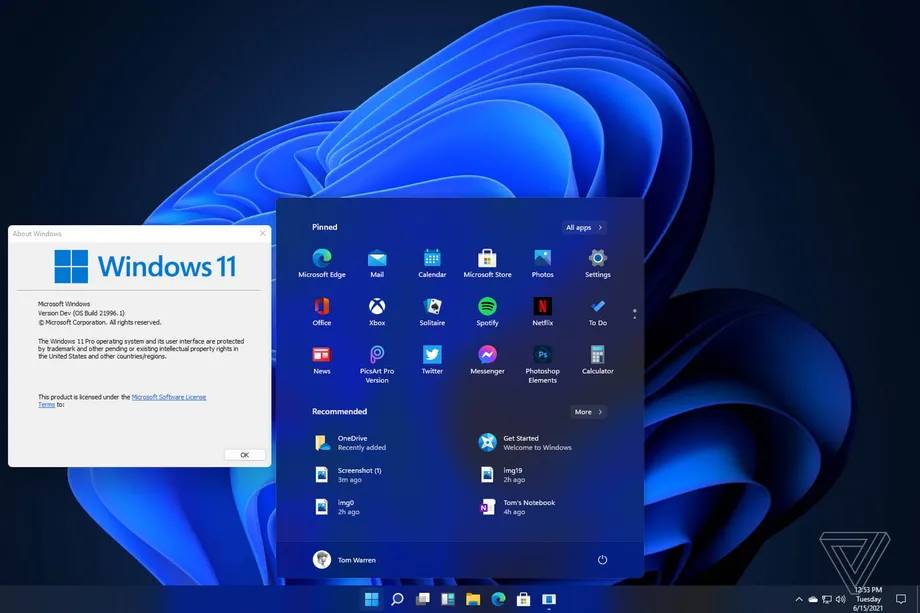 Dilansir dari The Verge, tampilan dari Windows 11 terlihat sangat mirip dengan OS eksperimen Microsoft untuk dual-screen yang dinamai Windows 10X. Namun sepertinya proyek tersebut dibatalkan dan diubah menjadi Windows 11.
Tampilan desktop dari bocoran Windows 11 ini menggunakan tatanan shortcut menu di tengah taskbar layaknya pada Windows 10X. Susunan ini juga dapat dipindah ke samping seperti tampilan lamanya bagi pengguna yang tidak nyaman.
here's a first look at Windows 11. There's a new Start menu, rounded corners, a new startup sound, and more https://t.co/VDS08QPsl5pic.twitter.com/OkCyX3TtmI

— Tom Warren (@tomwarren) June 15, 2021
Perubahan terbesar yang dilakukan ada pada start menu yang kini ditampilkan lebih sederhana. Windows 11 juga meninggalkan Live Tiles dan beralih dengan ikon-ikon yang lebih kecil. Pengguna masih dapat mengatur start menu ini dengan aplikasi-aplikasi yang dikehendaki.
Selain itu tampilan jendela baik untuk start menu, explorer, hingga pengaturan pada Windows 11 ini memiliki ujung yang membulat. Lengkap dengan ikon-ikon baru untuk berbagai aplikasi dan menu di dalamnya.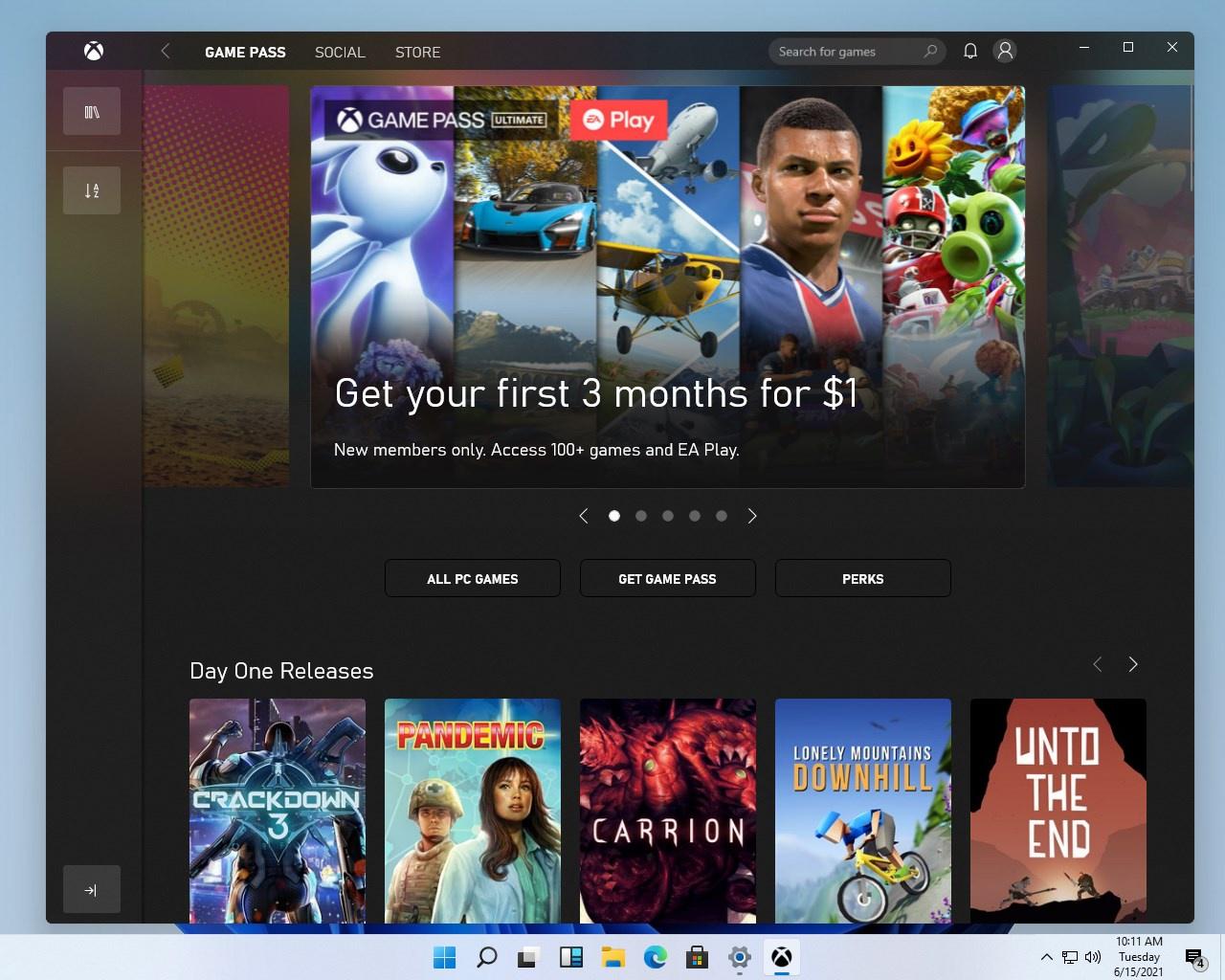 Selain tampilan, Microsoft juga dikabarkan bahwa Windows 11 ini akan punya integrasi yang lebih baik dengan aplikasi Xbox. Hal ini tentu merupakan kabar gembira bagi para gamer yang mungkin sempat mengalami eror ataupun hal mengganggu lain saat menggunakan aplikasi Xbox di Windows 10.
Versi yang bocor ini diyakini masih versi awal pengembangan sehingga masih ada beberapa fitur yang masih belum dimasukkan ke dalamnya. Salah satunya adalah fitur Widgets yang akhirnya kembali namun masih belum terintegrasi secara sempurna dengan OS-nya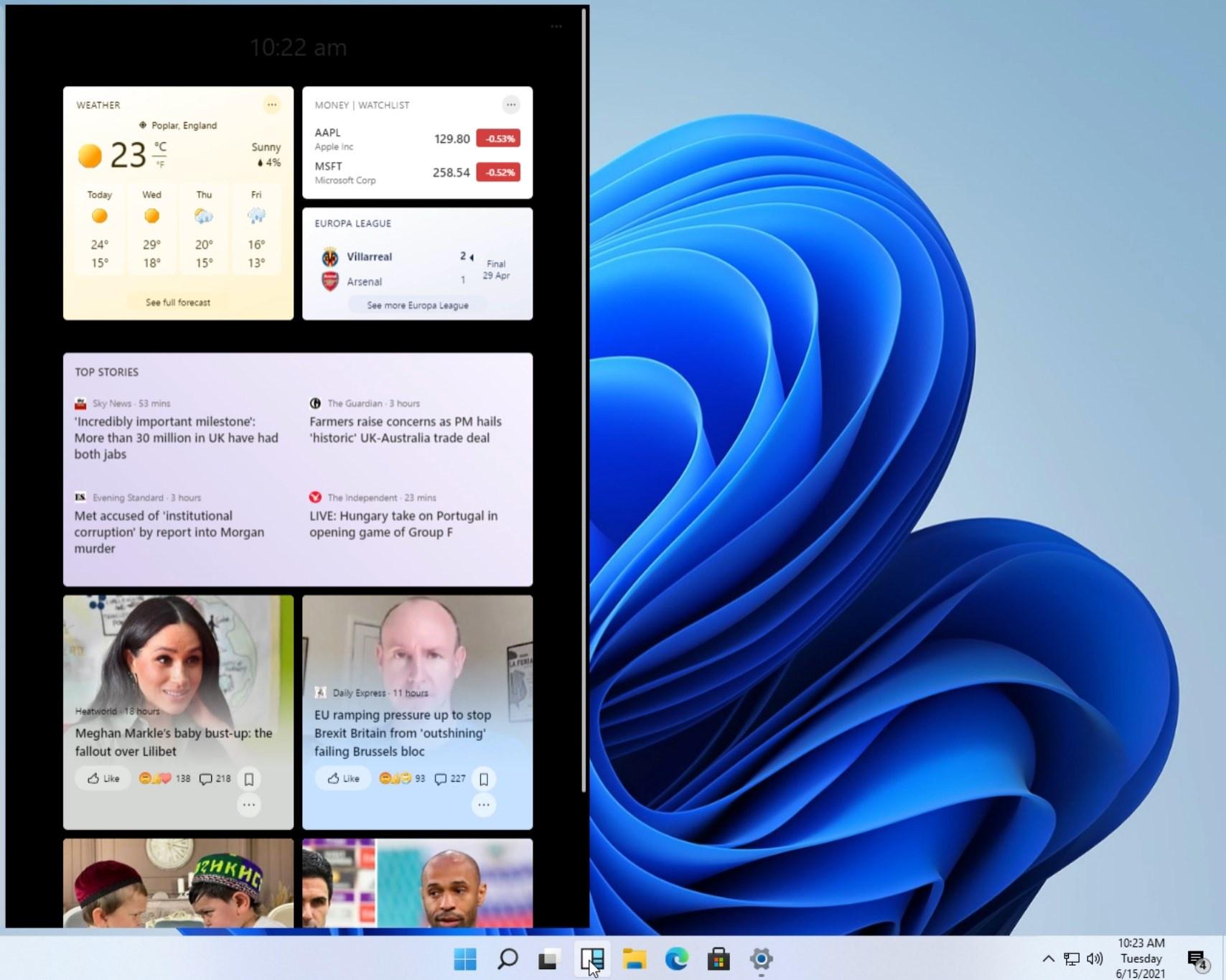 Dengan semakin banyaknya bocoran dari Windows 11 ini, diprediksi bahwa Microsoft akan memberikan beta untuk OS baru ini tidak lama lagi. Terutama mengingat bahwa Windows akan mengadakan event spesial pada 24 Juni 2021 mendatang yang kemungkinan akan jadi event perkenalan perdana pada Windows 11 ini.
Sayangnya tidak ada informasi apakah para pemilik Windows 10 nantinya akan mendapatkan upgrade gratis seperti Windows 8 lalu atau tidak.