Esports Ecosystem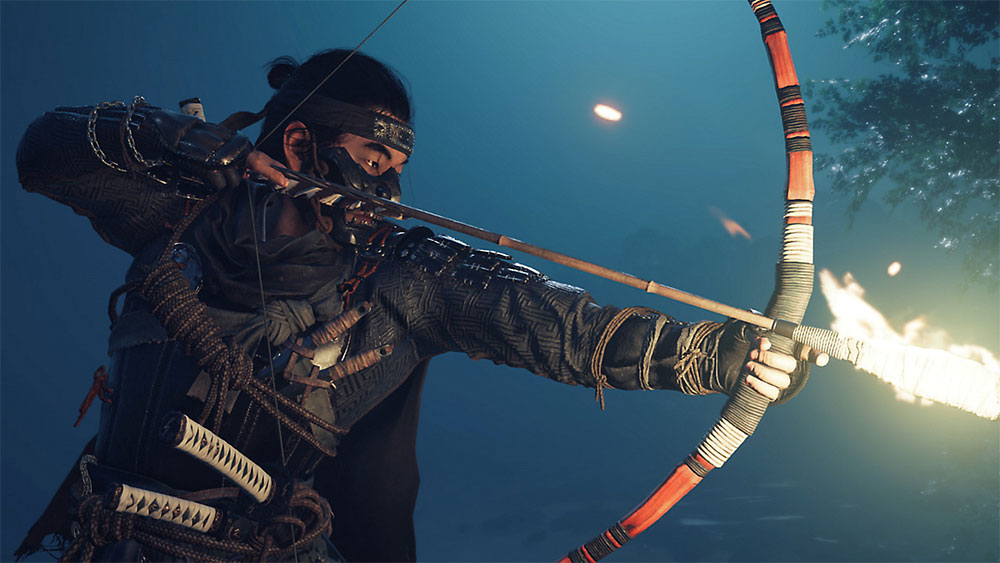 Combat-nya terlihat sangat memuaskan, baik yang dijalankan secara frontal maupun secara stealthy
17 Juli nanti, pemilik PlayStation 4 bisa mulai memainkan salah satu game yang paling diantisipasi tahun ini, yaitu Ghost of Tsushima. Buat yang belum tahu ini game apa, anggap saja ia sebagai gabungan Onimusha dan Assassin's Creed.
Kabar baiknya, Sony juga baru memamerkan video demonstrasi gameplay-nya sepanjang 18 menit, dan dari video itu kita akhirnya punya gambaran lebih jelas lagi mengenai petualangan seorang samurai bernama Jin Sakai melawan invasi bangsa Mongol.
Sebelum masuk ke aspek gameplay, Ghost of Tsushima rupanya sudah patut diacungi jempol dari segi UI (user interface). Ia tidak dibekali minimap seperti game open-world pada umumnya. Lalu sebagai gantinya, arah hembusan angin dipakai sebagai indikator yang menunjukkan ke mana pemain harus pergi.
Kalau pemain melihat kepulan asap di kejauhan, biasanya itu merupakan pertanda ada seorang NPC yang memerlukan bantuan. Selama berkeliling, Jin juga sesekali bakal berhadapan dengan sejumlah random event.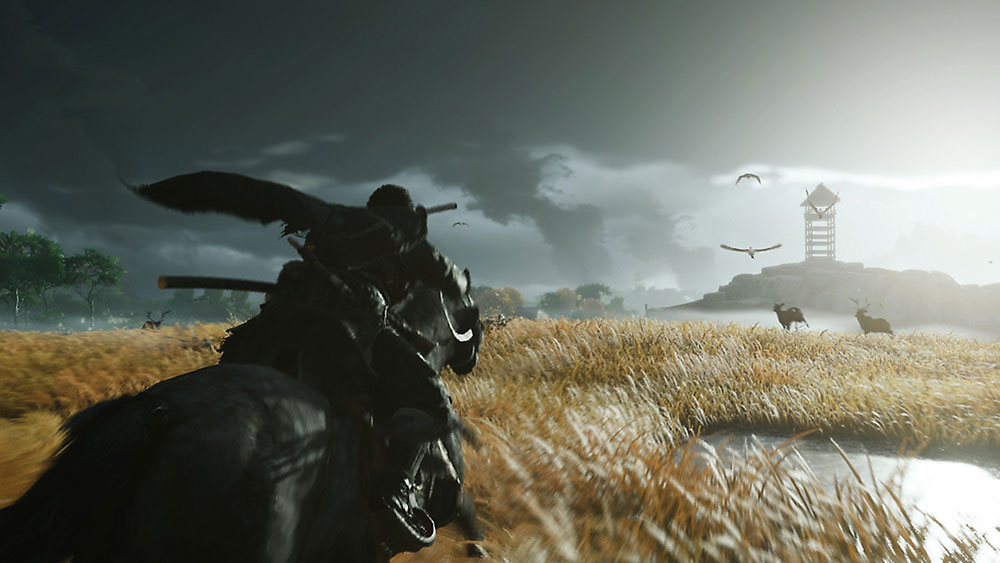 Lanjut mengenai gameplay, combat di Ghost of Tsushima terlihat sangat memuaskan. Tim Sucker Punch bilang bahwa pemain dibebaskan memilih cara yang diinginkan guna menyelesaikan sebuah misi, apakah dengan cara frontal yang brutal, atau secara diam-diam ala seorang ninja.
Kalau memilih cara frontal, maka Jin akan bertarung dengan manuver-manuver presisi ala seorang samurai. Timing sangatlah penting dalam Ghost of Tsushima; penempatan waktu yang benar-benar tepat memungkinkan Jin untuk mengalahkan beberapa musuh sekaligus lewat satu tebasan katana-nya.
Kalau memilih metode stealth, maka Jin bakal mengandalkan banyak trik dan peralatan pendukung macam bom asap maupun kunai. Jin bukan cuma jago pedang, tapi ia juga merupakan seorang pemanah yang berpengalaman, dan ini berperan penting dalam gaya bertarung stealthy seperti ini.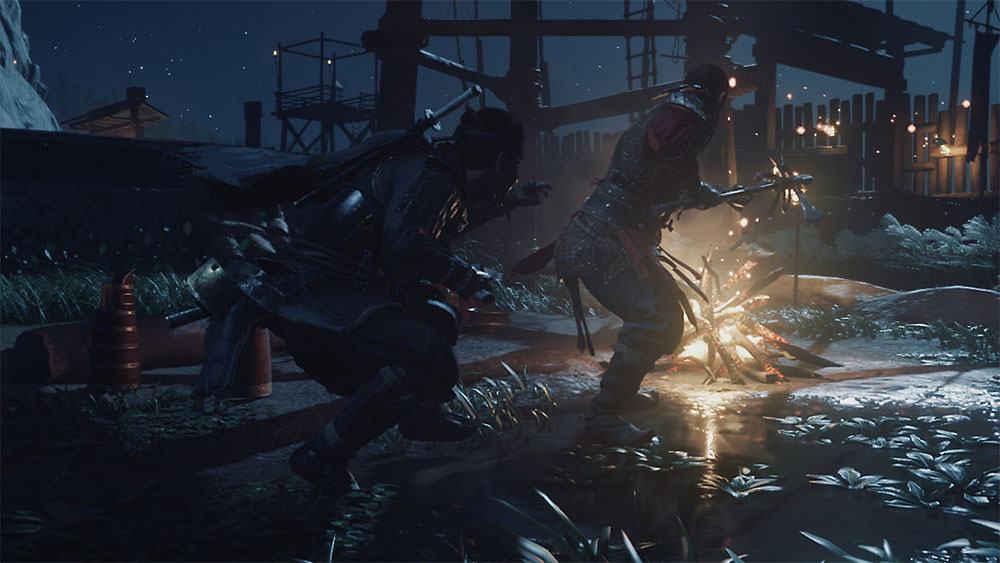 Satu aspek menarik lain yang ditunjukkan dalam demonstrasi ini adalah crafting. Jin bisa mengumpulkan bambu – kemungkinan untuk membuat anak panah maupun upgrade equipment – dan ia bahkan bisa mengumpulkan berbagai bunga untuk dijadikan semir. Ya, samurai seserius Jin pun rupanya juga dapat dikustomisasi pakaiannya.
Terakhir, tim Sucker Punch tidak lupa mengedepankan aspek estetika dari game ini. Ghost of Tsushima menyediakan fitur Photo Mode yang sangat komprehensif, mempersilakan para pemain untuk saling memamerkan petualangannya di era feudal Jepang secara artistik.
Supaya lebih autentik lagi, Ghost of Tsushima juga dibekali fitur Samurai Cinema Mode. Saat diaktifkan, fitur ini akan membuat tampilan game secara keseluruhan menjadi hitam-putih ala film samurai klasik, dan ini pastinya bakal sangat menarik ketika dipadukan dengan dialog berbahasa Jepang.
Sumber: GamesRadar.