Esports Ecosystem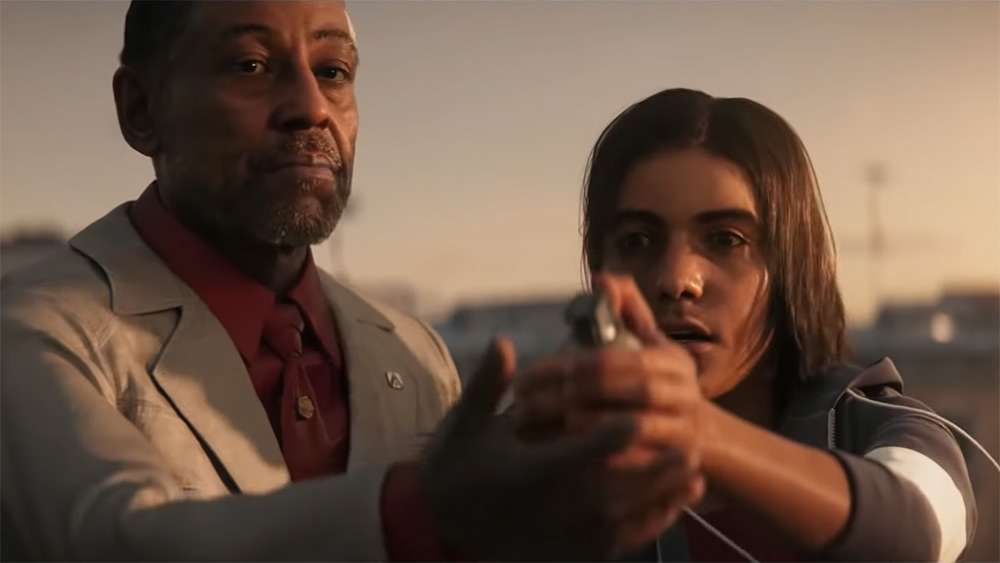 Kemungkinan besar trailer Far Cry 6
Apa yang harus dimiliki suatu video game agar bisa mendapat predikat AAA? Ada banyak faktor sebenarnya, tapi salah satu yang paling umum adalah budget pemasaran atau marketing yang besar. Jadi di saat publisher berani mengucurkan dana besar untuk kebutuhan pemasaran suatu game, besar kemungkinan game itu memang diproyeksikan untuk bersaing di peringkat sepuluh besar.
Tren ini sebenarnya sudah berjalan sejak setidaknya satu dekade silam. Di tahun 2009 misalnya, EA sempat dilaporkan mengalokasikan budget pemasaran dua atau tiga kali lipat lebih besar daripada budget pengembangan game-nya itu sendiri.
Marketing sendiri sebenarnya meliputi banyak hal, akan tetapi salah satu yang memakan biaya paling banyak biasanya adalah trailer, khususnya yang bergaya sinematik yang dibuat sepenuhnya menggunakan teknik CGI (computer-generated imagery).
Sebanyak apa memangnya? Bisa lebih dari satu juta dolar per trailer kalau kelas publisher-nya sudah sebesar Ubisoft. Angka itu bukannya mengada-ada, melainkan berdasarkan pengumuman resmi yang dirilis oleh Bublar Group, sebuah perusahaan XR (extended reality) yang bermarkas di Swedia.
Dalam pengumuman tersebut, dikatakan bahwa anak perusahaan Bublar, Goodbye Kansas Studios, telah meneken kontrak dengan Ubisoft untuk memproduksi satu trailer video game dengan nilai kontrak sebesar 11 juta krona Swedia, kurang lebih setara 1,25 juta dolar Amerika Serikat, atau 18,4 miliar rupiah.
Nama Goodbye Kansas mungkin terdengar asing jika dibandingkan dengan studio seperti Lemon Sky, namun portofolionya terlihat impresif. Masih ingat trailer sinematik Cyberpunk 2077 yang dipamerkan di event E3 2019, yang sempat membuat geger karena ending-nya menampilkan Keanu Reeves? Itu adalah salah satu karya Goodbye Kansas, demikian pula trailer terbaru Cyberpunk 2077 yang dirilis pada pertengahan Oktober kemarin.
Ini bukan pertama kalinya Ubisoft memercayakan pembuatan trailer game-nya kepada Goodbye Kansas. Sebelumnya, kedua perusahaan juga pernah bekerja sama dalam pembuatan trailer The Division dan Watch Dogs 2.
Namun yang mungkin lebih membuat penasaran adalah, trailer untuk game apa yang harganya mencapai 18,4 miliar rupiah ini? Kalau melihat pengumuman dari Bublar tadi, Ubisoft dan Goodbye Kansas sudah sepakat bahwa trailer-nya bakal siap ditayangkan pada awal 2021. Apa game AAA yang bakal Ubisoft rilis di awal 2021? Far Cry 6 salah satunya, sehingga budget sebesar itu untuk menciptakan launch trailer-nya terdengar cukup rasional.
Alternatif yang juga masuk akal menurut saya adalah Beyond Good and Evil 2, yang sejauh ini memang belum punya jadwal rilis sama sekali, dan terakhir dibahas oleh Ubisoft menjelang akhir 2018. Di titik ini, game tersebut memang lebih butuh kepastian daripada trailer sinematik baru, tapi mungkin saja tim marketing Ubisoft punya pemikiran yang berbeda.
Sumber: Rock Paper Shotgun.
From Our Network