Game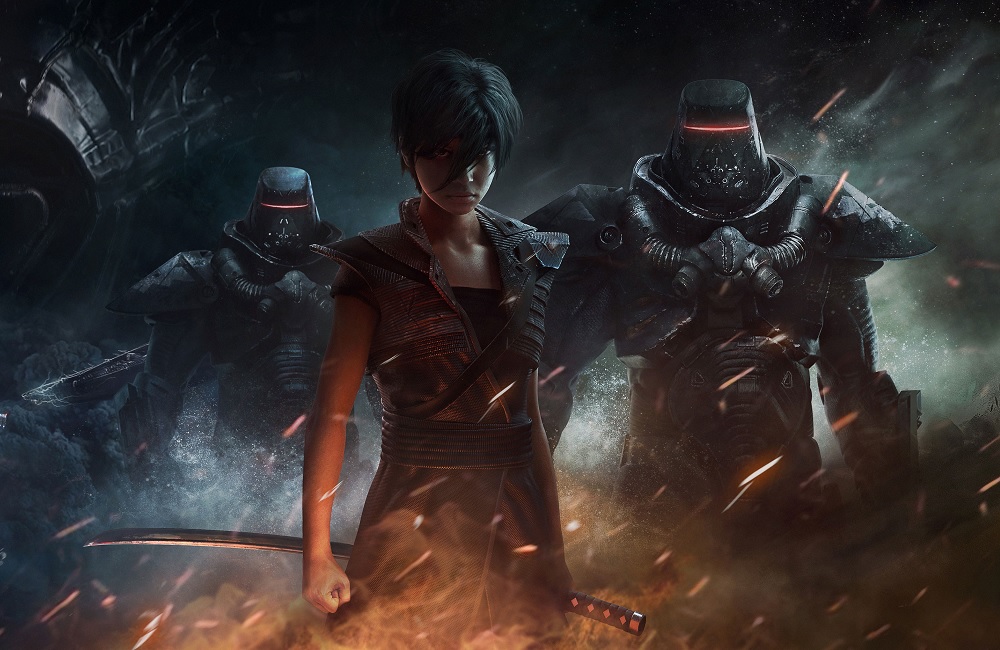 Beyond Good and Evil 2 mencoba mengombinasikan action-adventure dengan elemen multiplayer kooperatif dan formula role-playing.
Kabar tentang pengerjaan sekuel dari Beyond Good & Evil telah beredar lebih dari satu dekade silam, terutama sejak desainer Michel Ancel mengungkapkan keinginannya menciptakan trilogi. Tapi kegagalan game action-adventure itu secara komersial membuat publisher Ubisoft enggan menggarap penerusnya, mengakibatkan game terjerumus dalam development hell.
Secercah harapan baru muncul di E3 2017. Di pameran gaming tahunan itu, Ubisoft akhirnya resmi mengumumkan Beyond Good and Evil 2. Arahan pengembangannya sedikit berubah dari visi awal sang desainer. Game tidak lagi meneruskan kisah petualangan Jade, namun diramu sebagai prekuel dan mempersilakan pemain menciptakan karakter utamanya sendiri. Setelah memublikasikan trailer sinematik, porsi gameplay-nya pelan-pelan mulai terungkap.
Dan di minggu ini, Ubisoft kembali menyingkap perkembangan proyek tersebut melalui video 'demo walkthrough'. Konten walkthrough ini sebetulnya tidak benar-benar baru, direkam di E3 2018, tapi baru sekarang mereka mempersilakan publik untuk melihatnya. Durasinya cukup panjang, berlangsung selama kurang lebih 25 menit. Dan dari sana, terungkaplah elemen-elemen gameplay yang esensial.
Sedikit berbeda dari game sebelumnya, developer mencoba mengintegrasikan formula role-playing online ke gameplay action-adventure di Beyond Good and Evil 2. Di sana, Anda dipersilakan untuk bermain sendiri atau menikmatinya secara kooperatif. Pembuatan karakter dan kustomisasi ialah salah satu aspek yang dibanggakan Ubisoft Montpellier. Tak cuma jenis kelamin dan ras, Anda bahkan bisa mementukan spesies sang tokoh utama.
Di Beyond Good and Evil 2, eksplorasi merupakan salah satu aspek penting. Karakter Anda adalah seorang perompak angkasa, dan menjadi kapten di pesawat miliknya. Ubisoft mencoba menerjemahkan konsep itu ke elemen gameplay dengan menyajikan pertempuran jarak jauh, jarak dekat, serta menghadirkan jet pack untuk memudahkan Anda mencapai tempat-tempat tinggi. Meski sedang bermain coop, para pemain tak harus selalu berjelajah bersama-sama. Mereka diperkenankan mengambil rute berbeda.
Game juga mendukung bermacam-macam gaya bermain melalui fitur bernama augment. Augment adalah upgrade yang bisa dibubuhkan pada karakter, pedang maupun pistol; fungsinya ialah memberikan kemampuan istimewa pada sang tokoh. Dalam pertempuran, masing-masing augment dapat dikombinasikan buat menciptakan efek tertentu.
Hampir sama seperti Grand Theft Auto, segala kendaraan yang ada di permainan bisa Anda ambil alih dan kendarai. Pemain juga dibebaskan untuk meng-upgrade dan menggonta ganti modul pesawat mereka – agar lebih efektif dalam aksi perompakan, serta bertempur melawan musuh atau pasukan penegak hukum.
Saat artikel ini ditulis, Ubisoft belum mengumumkan waktu peluncuran serta platform tempat game akan tersedia. Namun informasi dari Space Monkey Program mengindikasikan rencana pelepasannya di PC, Xbox One dan PS4.