Esports Ecosystem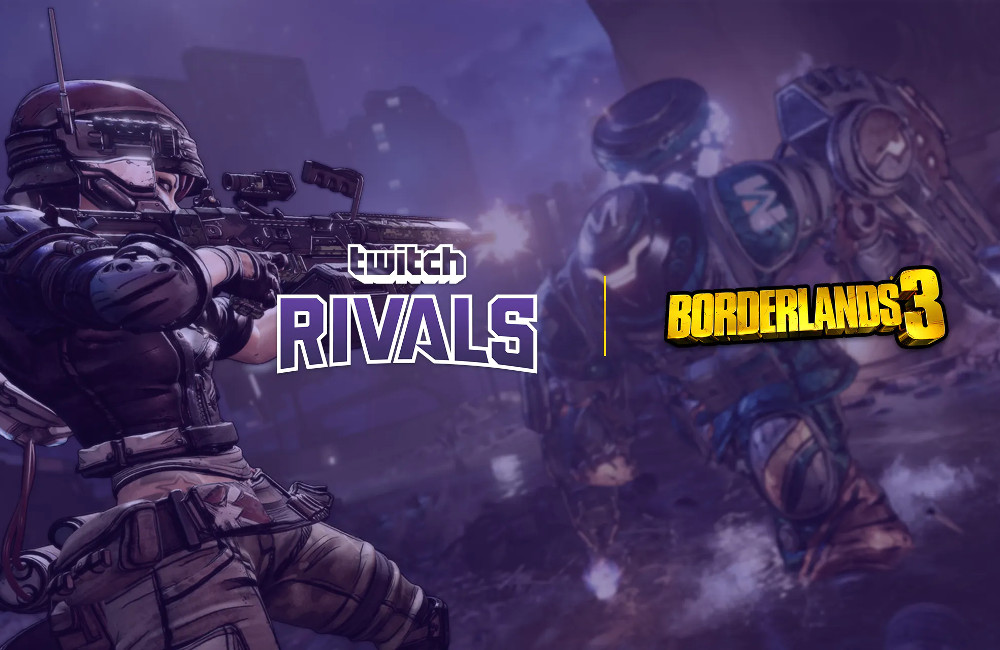 16 streamer yang terbagi dalam 4 tim bertanding untuk memperebutkan hadiah US$50.000.
Setelah penantian yang begitu lama, para penggemar Borderlands kini akhirnya bisa kembali bertualang sebagai Vault Hunter lewat sekuel terbarunya, Borderlands 3. Dirilis pada tanggal 13 September kemarin, Borderlands 3 masih mengusung genre first person looter shooter dengan bumbu RPG seperti prekuelnya, tapi dengan cerita baru yang terjadi setelah kematian Handsome Jack di Borderlands 2.
Peluncuran Borderlands 3 terbilang sukses, dengan angka Metacritic pada kisaran 80 dan jumlah concurrent playersmencapai dua kali lipat Borderlands 2. Sama seperti Apex Legends dan berbagai game lainnya, Gearbox (developer Borderlands) juga mengadakan turnamen Twitch Rivals untuk mempromosikan Borderlands 3. Partisipannya terdiri dari 16 streamer yang terbagi ke dalam 4 tim, yaitu:
Team KingGothalion: Char, Edemonster, AdmiralBahroo, KingGothalion
Team woops: ryancentral, Roflwaffles, lazydata, woops
Team Sacriel: Tomographic, stodeh, BreaK, Sacriel
Team criken: gmart, lawlman, ShayneHawke, criken
Meet the teams in today's @Borderlands 3 Challenge! #TwitchRivals

You can amp up your favorite streamers' teams or bring mayhem to their rivals with the #Borderlands3 ECHOcast Twitch Extension. Check it out! pic.twitter.com/AUKW5pFMB5

— Twitch Esports (@TwitchEsports) September 18, 2019
Tapi bukankah Borderlands bergenre shooter RPG? Apa yang dipertandingkan? Mungkin Anda akan heran dan bertanya demikian. Jawabannya ada pada fitur yang bernama Proving Grounds. Singkatnya, Proving Grounds adalah mode tantangan dalam Borderlands 3 di mana pemain harus menyelesaikan suatu area dan mengalahkan bos musuh secepat-cepatnya.
Keempat tim di Twitch Rivals harus menyelesaikan tiga ronde Proving Grounds, setiap ronde dengan tingkat kesulitan berbeda. Setiap pemain dalam tim harus memilih karakter Vault Hunter berbeda, dan penilaian dilakukan berdasarkan waktu yang tersisa ketika tim menyelesaikan tantangan. Tim bisa mendapat skor lebih bila mereka memilih tingkat kesulitan yang tinggi. Contohnya, sisa waktu 15 menit di tingkat kesulitan Easy hanya memberikan 15 poin, tapi sisa waktu yang sama di kesulitan Hard akan bernilai 45 poin.
Gearbox dan Twitch menawarkan hadiah total senilai US$50.000 (sekitar Rp703,5 juta) untuk kompetisi ini, dibagi ke dalam tiga ronde yang telah ditentukan. Bonus hadiah diberikan pada tim yang meraih angka kematian paling sedikit, dan peraih jumlah poin keseluruhan terbanyak.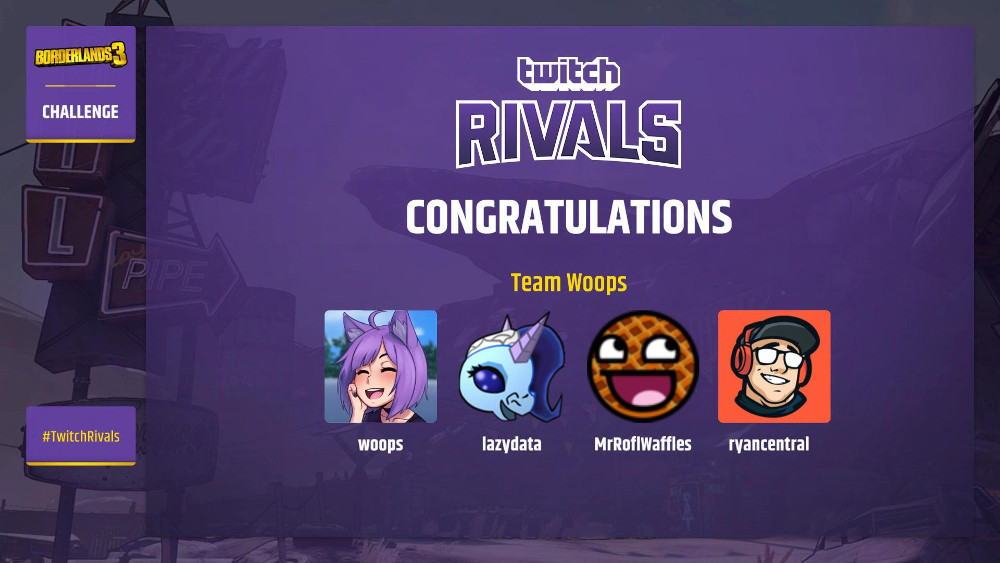 Team woops akhirnya keluar sebagai juara dengan perolehan total 450 poin. Disusul oleh Team KingGothalion (444 poin), Team Sacriel (237 poin), dan terakhir Team criken (195 poin). Sebagai pemenang, Team woops berhak meraih uang hadiah senilai US$21.500, tapi woops kemudian menyumbangkan uang bagiannya senilai US$5.000 lebih untuk sebuah turnamen amal Beat Saber.
Borderlands 3 mungkin bukan game yang dirancang dari awal untuk esports. Tapi bila cukup banyak penggemar yang antusias, bisa saja semangat kompetisi tumbuh di kalangan komunitas game ini. Lagi pula adanya fitur Proving Grounds sudah terbukti dapat memfasilitasi hal itu. Bila game seperti Farming Simulator saja bisa jadi cabang esports, Borderlands tentunya lebih bisa lagi. Bagaimana, apakah Anda sudah mencoba Borderlands 3? Menurut Anda, cocokkah Borderlands 3 berkembang menjadi first person shooter kompetitif?
Sumber: Dot Esports, Gearbox
From Our Network