Esports Ecosystem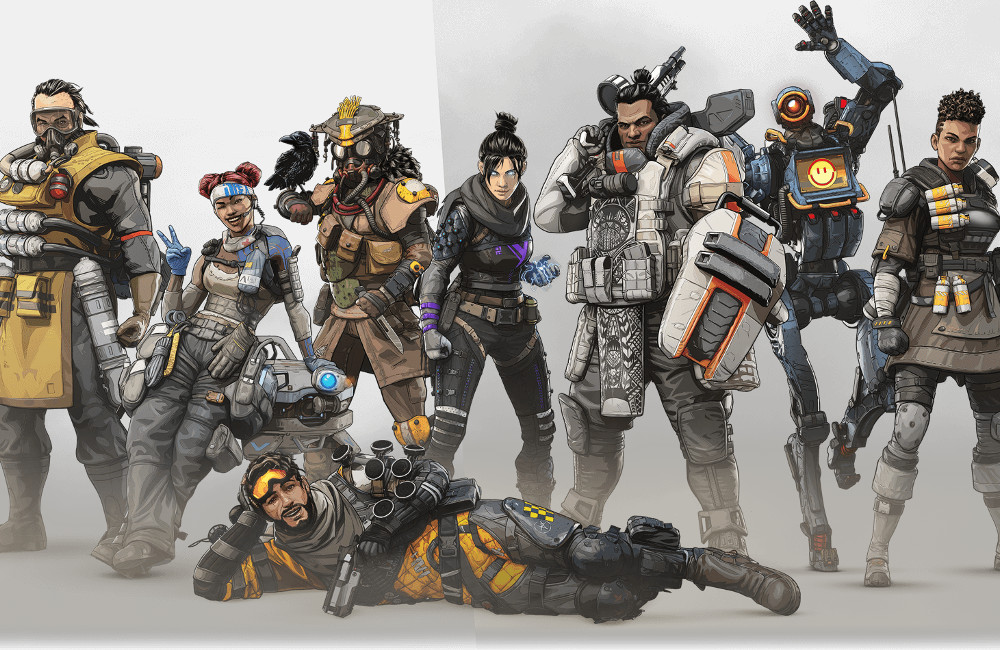 Nama-nama besar seperti shroud, DrDisrespect, dan TSM_Myth turut meramaikan turnamen ini
Baru saja kemarin kita berspekulasi tentang peluang Apex Legends menjadi esports, hari ini Respawn Entertainment langsung menjawabnya dengan cara terbaik: langsung mengadakan turnamen! Hasil kerja sama dengan Twitch, turnamen ini dinamakan Twitch Rivals Apex Legends Challenge, dan memiliki hadiah sebesar US$200.000 (sekitar Rp2,8 miliar). Tapi ada satu keunikan. Peserta turnamen ini semuanya adalah streamer Twitch.
Twitch Rivals Apex Legends Challenge menghadirkan 48 streamer ternama yang tergabung dalam 16 Squad untuk memperebutkan gelar Champions of the Arena. Para streamer ini berasal dari wilayah Amerika Utara dan EMEA (Europe, the Middle East, and Africa), termasuk di antaranya wajah-wajah tenar seperti:
DrDisrespect
Sacriel
TSM_Myth
DisguisedToast
RealKraftyy
shroud
Mereka semua adalah pemain besar di dunia live streaming. shroud, misalnya, saat ini telah memiliki 5,3 juta subscriber. Kalau sebuah game sudah dimainkan shroud, game itu langsung ramai peminat. Anda juga mungkin sudah kenal DrDisrespect, streamer berkepribadian kocak dengan 3,1 juta subscriber yang juga populer di YouTube.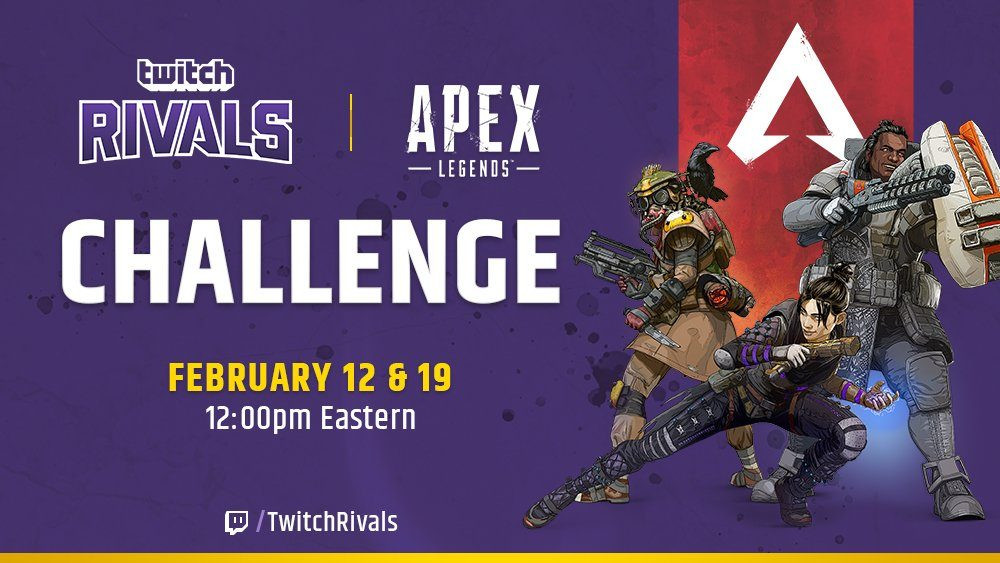 Twitch Rivals Apex Legends Challenge terbagi menjadi dua event, masing-masing pada tanggal 12 dan 19 Februari. Pertandingan menggunakan sistem poin, dengan 1 poin untuk setiap kill dan 5 poin untuk setiap kemenangan. Para streamer harus menunjukkan penguasaan mereka terhadap mekanisme gameplay Apex Legends, termasuk penguasaan Ability tiap karakter, penggunaan Smart Comms dengan optimal, serta pemanfaatan Respawn Beacons. Tiga elemen tersebut memang merupakan sisi unik Apex Legends yang membuatnya berbeda dari game bergenre battle royale lainnya.
Apex Legends bukan satu-satunya game yang terlibat dalam program Twitch Rivals. Sebelumnya, judul-judul seperti Rainbow Six: Siege, Magic: The Gathering Arena, bahkan Celeste juga pernah mengadakan kompetisi di platform ini. Di season yang berlangsung sekarang, Twitch Rivals mengakomodasi lebih dari 100 event dengan berbagai format, game, serta jutaan dolar hadiah.
Twitch memang ingin menyediakan spotlight bagi para streamer yang merupakan partner atau affiliate, dan salah satunya adalah dengan cara saling mempertandingkan mereka. Dewasa ini streamer di Twitch sudah punya banyak penggemar, layaknya selebritas televisi. Turnamen antar streamer ini selain memang kompetitif, juga menjadi hiburan unik bagi para penonton.
Anda dapat menyaksikan Twitch Rivals Apex Legends Challenge di channel resmi Twitch Rivals. Sementara bila Anda masih belum memainkan game battle royale terbaru ini, dan ragu apakah bagus atau tidak, silahkan baca dulu ulasan Hybrid di tautan berikut. Spoiler: Apex Legends sangat bagus!
Sumber: Twitch