…that ended up on winning a world class tournament.
The circle got smaller, 13 people left of four teams. Even though there were only three people left, RRQ.Athena tried their best to control the area in the circle. Shots could be heard from every side. The circle closed in, lots of casualties until it was only LHDouyu team left. This team tried to move forwards but it was too late; the circle was already controlled by RRQ.Athena. They only needed to shoot at the LHDouyu that moved in to the circle carelessly.
That was just a piece of story of a heroic adventure of the third round's Chicken Dinner on the first day of the PUBG Mobile team RRQ.Athena. Even though they have the RRQ name, they are not from Indonesia.
RRQ or Rex Regum Qeon is a famous esports organization based in Jakarta, Indonesia. This organization or club first made famous by playing the esports Dota 2. Their achievement is really good on Dota 2 but they didn't miss the chance on recruiting time for the other games.
When esports start to gain its name in Indonesia, RRQ immediately recruited some of the best names on the other games. Some examples are Oxygen (O2) from Mobile Legends, Endeavour from Point Blank, creating an Arena of Valor team, pulling Eggsy the best player on FIFA 19, until creating a PUBG Mobile game.
Bearing the title King of Kings, RRQ is not satisfied by conquering only Indonesia. Entering 2018, RRQ was trying to do expansion, taking the best international talent to bear their flag. One of them is the RRQ.Athena team, a PUB Mobile team from Thailand that managed to win the world title through the PUBG Mobile Star Challenge 2018 competition.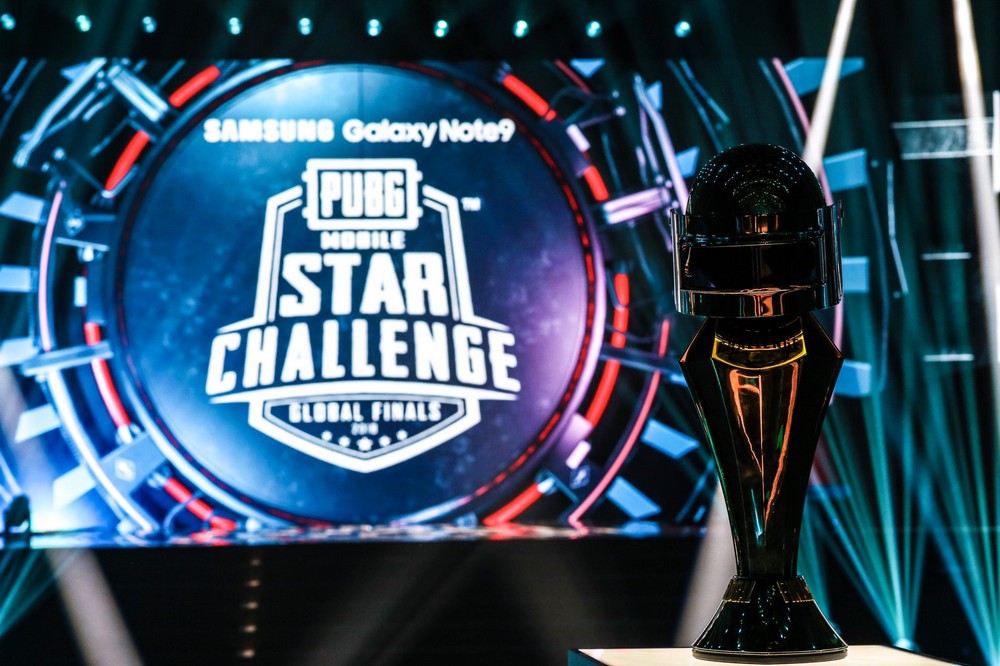 All of us esports fans might get curious. An esports organization based in Indonesia, managing a team in another country? How could they do that? What is the challenge?
This is a common thing to do by other esports organization. A big name such as Fnatic for example. They are based in Berlin, Germany but they manage esports teams in various countries in the world. Fnatic Dota is based in Kuala Lumpur Malaysia, Fnatic Rainbow Six is based in Australia, and Fnatic CS:GO is based in Sweden.
However for Indonesian esports organization, this is a new thing. Even though maybe they are not the first in Indonesia, the step RRQ took can be seen as a brave and proved to give something; bringing the Indonesia esports brand to the world.
Therefore, on meet & greet with RRQ.Athena team which was attended by Hybrid on 10 January at Warunk Upnormal Grogol, we asked about the various parts of RRQ management also the challenges of managing esports team outside of Indonesia. Responding to the said questions, Andrian Pauline (AP) as the CEO of RRQ team answered them.
Considering the marvelous achievement of RRQ.Athena, Hybrid was quite curious about the part of RRQ management on managing the said team. Responding that matter, AP admitted that this victory is fully on the Athena team itself.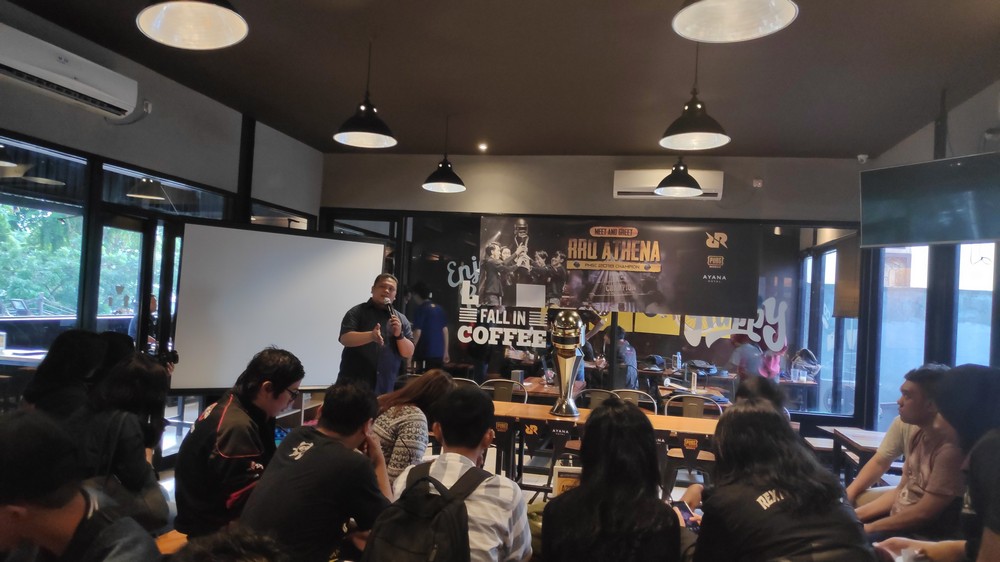 "If we're not mistaken it was only 6 months since we merged with this Athena team, so I admit that RRQ did not take much part here. We haven't given them gaming house, and it was only in past recent months that we've given the device. So for this victory it was all on Athena's team. Additional support from us during PMSC 2018 was moral support with the presence of the RRQ management at Dubai, United Arab Emirates, that time." AP told us.
Managing the team containing players overseas, of course it gives particular challenge; about language differences or culture, for instance. Related to this challenge, we also asked this to AP. He also answered that managing players from Thailand gave new knowledge and experience to RRQ.
"Yeah, so what we were shocked about was when talking about contract and overtime clause. They (Athena players from Thailand) are quite strict about this and determined to receive overtime payment if they practice longer than the hours required by the management. It was then we found out that they practice hard: it was required by the management to practice for 10 hours, they often practice for 12 hours or more," answered AP.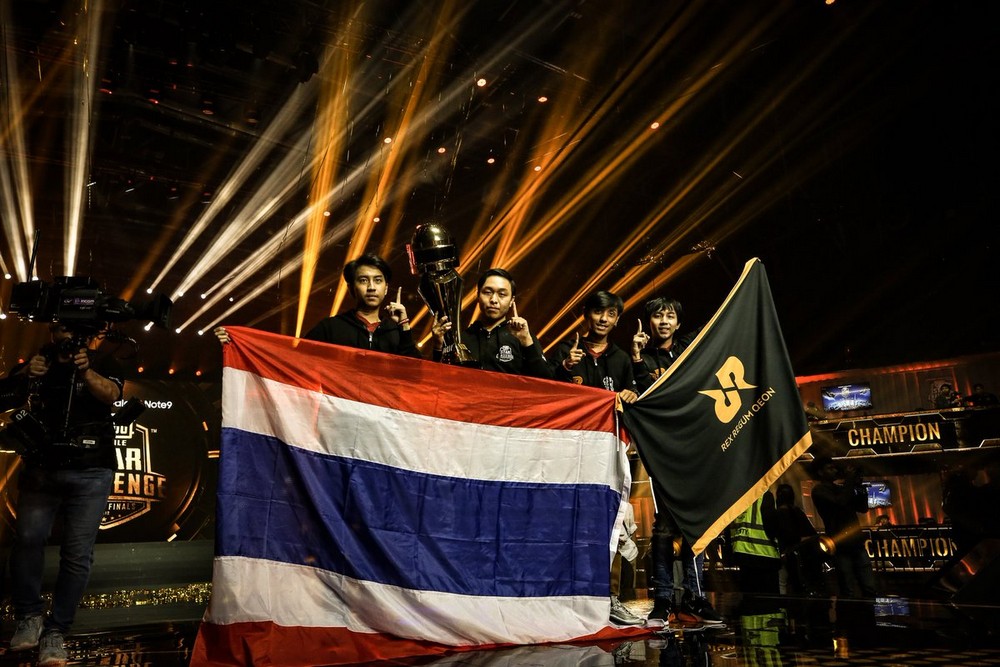 Who would think that the Thailand's discipline and work ethic are very hard and they have strong will. No wonder that RRQ Athena could win PMSC 2018.
"The RRQ management was shocked, the sports culture of these Thailand players is amazing: they practice hard, disciplined, also very professional. Therefore knowing this matter, we want to try to bring the said culture to the other RRQ divisions," closed AP.
RRQ is the world champion of the international PUBG Mobile competition titled PUBG Mobile Star Challenge 2018 (PMSC 2018) at Dubai, United Arab Emirates back then on 2018. The team that consists of Thailand players was acquired by Rex Regum Qeon, an esport organization based in Indonesia after showing their achievements and their playing potential.
–
Original article is in Indonesian, translated by Kristin Siagian.