Esports Ecosystem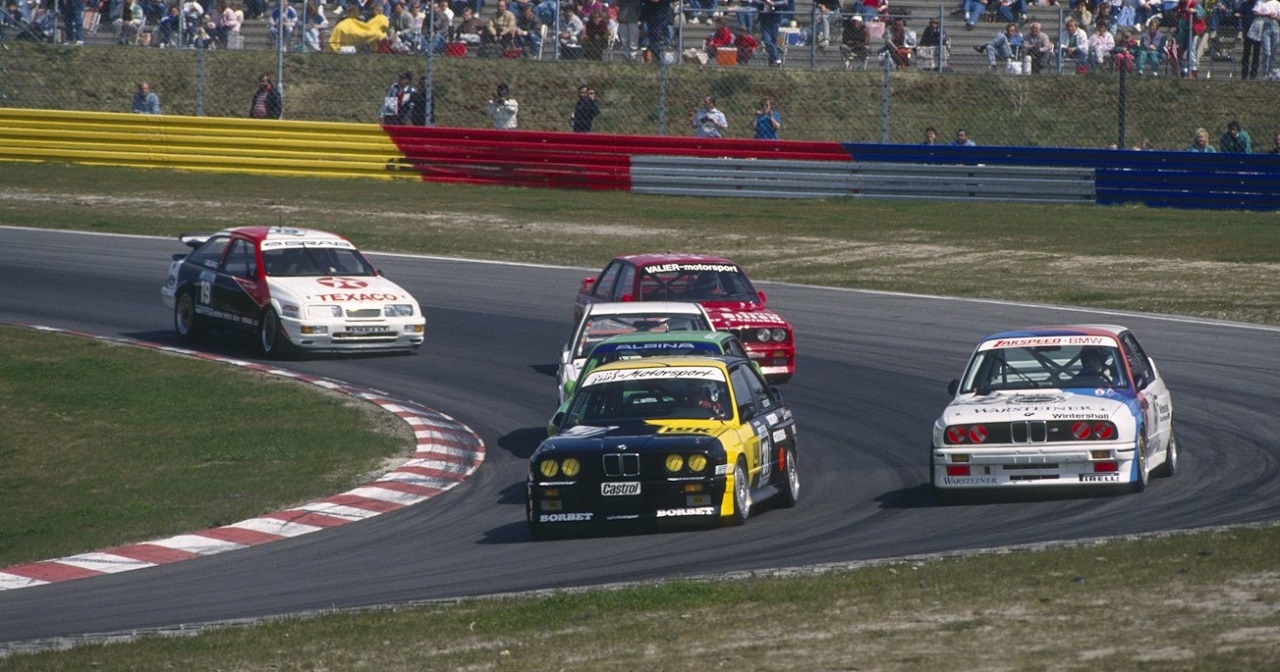 IMI has formed a digital motorsport commission since 2018
For the past few months, the world is taken aback by the coronavirus pandemic. One by one, non-essential activities faced temporary halt, including sports. Numerous soccer leagues have to be stopped, as well as the NBA and races. Amidst this condition, esports showed promising sign as a beacon of hope, for sports fans or tournament organizers alike. Different from most sports competitions that have to be held offline, esports matches can be held fully online, enabling people to keep competing without leaving their homes and risking exposure to coronavirus.
A lot of races also had their format changed into a virtual race, from Formula 1, NASCAR, to Formula E. The interesting part is, these virtual races did not pique the interest of only the professional racers, but also gamers and influencers. Even athletes from other sports are interested to join in, such as Manchester City striker, Sergio Aguero. Upon its broadcast in television, these virtual races also garnered hundreds of thousands of viewers. This made sim racing regained its hype, not just internationally, but also in Indonesia.
So, how is the potential of sim racing in Indonesia?
The Beginning of IMI Getting into Sim Racing
In Indonesia, sim racing or virtual races are under the jurisdiction of IMI (Ikatan Motor Indonesia/Indonesian Motorsports League). It is true that IMI is the association that handles all kinds of automotive competitions in Indonesia. IMI started to show its interest to join in the sim racing or digital motorsport in the year 2018, when FIA (Federation Internationale de l'Automobile) also regained its interest and started paying attention to sim racing.
Indra Feryanto, Head of Digital Motorsport Comission, IMI explained, "in 2018, FIA has started getting stronger on sim racing. Coincidentally, some of our organizing committee members at that time were into sim racing." That year, IMI proposed an idea of forming a special commission on sim racing. The idea was agreed on by most members, marking the birth of Komisi Digital Motorsport (Digital Motorsport Commission) of IMI. "In Indonesia, sim racing started growing in 2017. In 2018-2019, the growth has been very rapid. We want to catch the momentum, regulate it, so that we can put it in a more focused direction," said Indra on our telephone interview.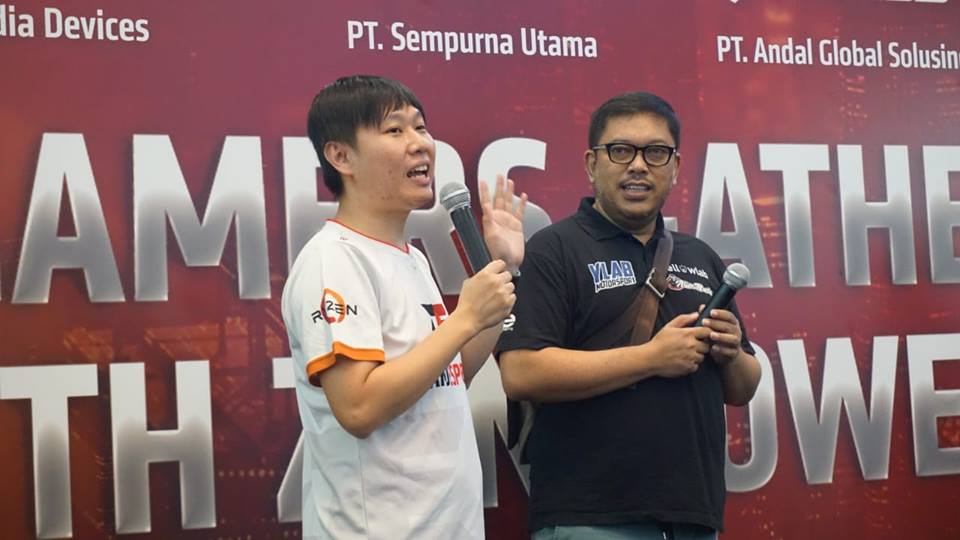 Since its formation, the digital motorsport commission has done a few activities, such as an expo and even a national championship. In March 2019, IMI held a Racing Simulator Festival with various racing sim ecosystem players, from Techno Solution, the official distributor of Thrustmaster, race organizer GT-Sim.ID, Alien Needs, Harris Muhammad Engineering, and Indonesian Sim Racing Community. Aside from announcing the existence of a national championship, the festival was also aimed to introduce virtual racing to the public, as well as the gamer and IT communities. The introduction included explanations on the game, competition, and the supporting tools needed for sim racing.
In 2019, IMI also held a national championship, named the Indonesia Digital Motorsport Championship (IDMC). Indra said, the number of participants in the IDMC was "not bad". The most important thing, he said, they managed to discover a person worthy of the title "national champion". Ended in December 2019, IDMC was won by Andika Rama Maulana, who represented GT-Sim.ID team.
The plan for this year, IMI will hold another IDMC. "We also try to see this pandemic as a blessing, because a lot of people have to stay home, sim racing can be a time-killing activity," said Indra. The fact is, he said, national racers have the initiative to make a virtual race activity, Ramadhan Balap Indonesia.
What is the Goal of IMI Entering the Field of Sim Racing?
When asked about the goals of IMI participating in developing the ecosystem of sim racing, Indra said, "racers are not separable from the simulators. They need to practice, to find ways of cutting their time, and making their drives safer," he said. Using simulators has been proved to be the easiest and most economical way to practice racing. Indra's opinion is similar to what Rama has to say. In Hybrid Talk – video available below – Rama said that sim racing can be the way-opener for people who want to be a racer.
"As we know, the world of motorsports, regardless of the sport, be it car, motorbike, or bicycle, is very budget-heavy. Not even buying a car, buying the gasoline for it is already a huge price to pay," said Rama. "Not to mention the tires, the brakes, etc. With sim racing, which has been legitimized by having its own commission, now we can have a whole new race category. This can also be a solution for people who want to be in the world of professional racing with limited budget."
Indra continued, one of the agenda for IMI Digital Motorsport Division is to provide education. "In the future, we can help the development of individuals or athletes with talents, so that their growth can be directed to the right goals," added Indra. "To become a racer, it takes a lot of money. That's why we start with a simulator." The problem is, to be a racer, you need to practice, and it means you have to have access to race cars and circuits. "That's a luxury not everyone can have. Simulator can be a practice facility, without having to go the distance (to a circuit). Regarding the investment, the cost is relatively low. And in terms of skill, it can be developed until you are ready to be a real racer," Indra explained.
Another goal for IMI to grow the digital motorsport ecosystem is to further develop the sport. The hope is so that the other motorsports can be as popular. True, a lot of non-endemic companies are entering the esports ecosystem -as investors or sponsors- to get closer with the younger generation. This is nothing new, considering a lot of viewers and players themselves are millennials or even gen Z.
This far, one of the goals that IMI has managed to realize is holding the national championship. They managed to achieve it when holding last year's IDMC. This year, IMI has the plan to hold it yet another time. Aside from the championship, IMI also plans to hold other activities in their national calendar.
The Potential of Sim Racing in Indonesia, and the Obstacles IMI Has to Face
According to Indra, from a business perspective, the potential of sim racing is highly promising. This can be seen from the fact that a lot of people interested in sim racing are not always coming from the island of Java. "Nowadays, sim racing is no longer focused in Java," stated Indra. "Kalimantan and Sulawesi are also racing to get in digital motorsport." Meanwhile, in terms of competitiveness, he added, Indonesian racers are starting to get the recognition in the global level. "There are some sim racers who have been racing overseas," said Indra.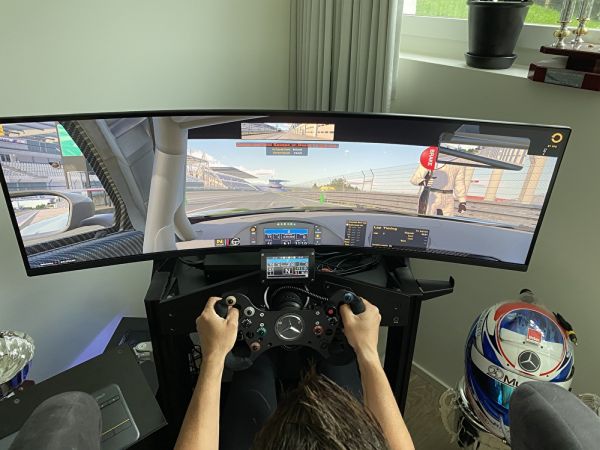 The hype of sum racing in Indonesia is also quite high. While laughing, Indra added, "Last year, a lot of people regretted not participating. Until now, there are still a lot of people showing interest to buy simulators, but all are sold out. Distributors ran out of items. People have never really searched for these items, but suddenly everyone wants one."
Meanwhile, about the software used, Indra said, IMI wants to use rFactor 2 as the standard. "For IMI use, the platform we choose is rFactor 2, that can fulfill our criteria," he answered.
Of course, IMI's effort in growing the ecosystem of sim racing in Indonesia will not be a smooth paved way. For Indra, the number one problem is the limited number of equipments. "There are not a lot of locally produced sim racing equipments," he said. "The price varies, from the cheap ones to the expensive ones, and it is all up to your choice." The other problem is that most people interested in digital motorsport are oly interested to become racers. It is of no surprise, considering how even in sim racing world, the racers always take the spotlight. Unfortunately, it means not a lot people are interested in the positions behind the screen, the judges who resolve dispute.
In the future, Indra said, IMI hopes that they will be capable of growing young talents to become racers. "If there are any potential drivers, with good achievements, we can offer them to become racers overseas," he stated. To make this real, IMI is preparing to form the Digital Motorsport Academy. With the existence of this academy, it is hoped that people who aim to be racers can have a proper route to reach their goal and dream.
Conclusion
In the middle of pandemic, all sports activities have to stop. This makes it the right time for esports to win the hearts of mainstream community. Meanwhile in the racing world, virtual races can be an alternative to watch for the racing fans who are missing the euphoria due to the cancellation and halt of several racing competitions.
Fortunately, in Indonesia, sim racing has been taken care of by IMI, which is an ASN (Aparatur Sipil Negara / State Civil Apparatus). With IMI going into the developmet of sim racing ecosystem, it means that the government has entered the arena. The hope, of course, is so that IMI can make the ecosystem of sim racing to grow, opening ways for kids who dream to one day become a racer, to achieve their dreams.
Feat Image: Steam. Original article is in Indonesian, translated by @dwikaputra