Esports Ecosystem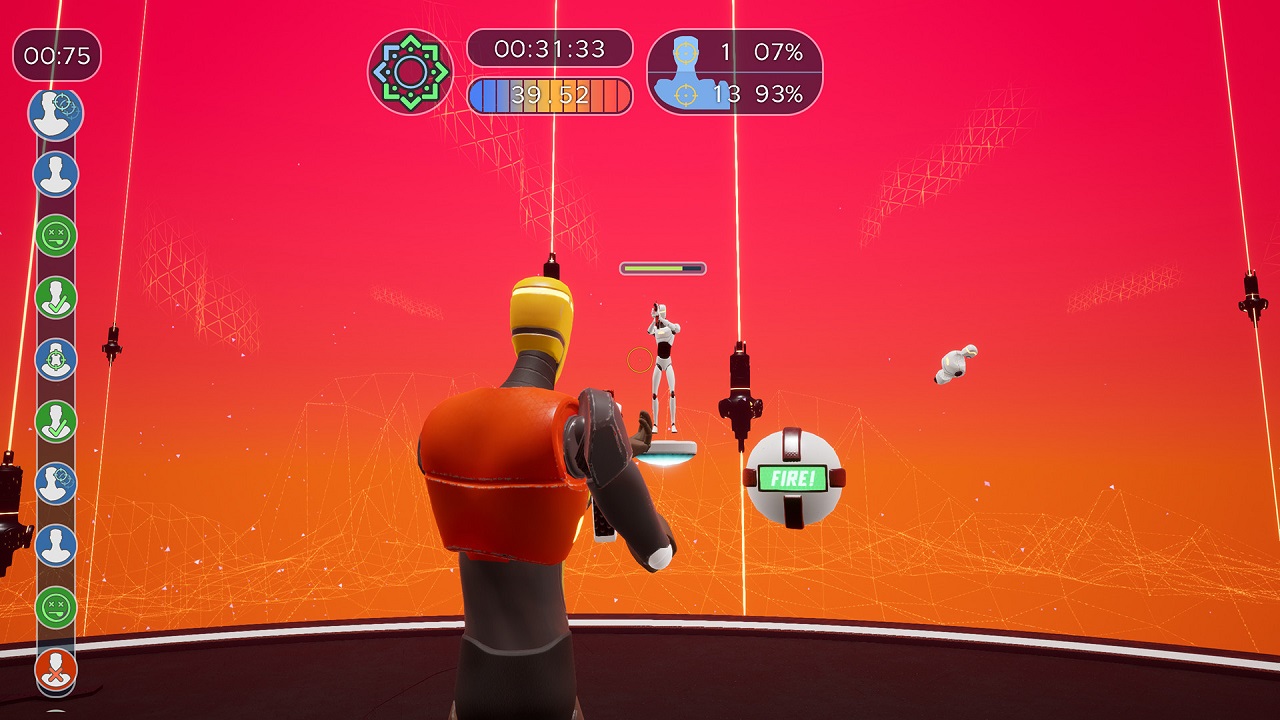 The Meta membantu pengguna untuk melatih mechanical skill mereka
Menjadi atlet esports memang tak lagi sekadar mimpi di siang bolong. Meskipun begitu, banyak gamer yang mungkin bingung apa yang harus mereka lakukan untuk bisa menjadi pemain profesional. Di Indonesia, memang ada kelas singkat tentang cara menjadi pemain profesional, seperti RRQ Academy atau EXP Esports Academy. Sayangnya, biasanya kelas tersebut tidak berkelanjutan.
Mantan pemain Quake profesional KovaaK, yang dikenal sangat akurat, membuat program latihan FPS ketika dia ingin meningkatkan mechanical skill-nya. Pendiri The Meta, Duncan Haberly, Jay Brown, dan Chris Olson juga tengah mengembangkan platform latihan mereka sendiri. Mereka lalu memutuskan untuk bekerja sama dan mengembangkan platform latihan yang disebut The Meta.
The Meta terdiri dua bagian. Bagian pertama adalah platform latihan, memungkinkan pengguna untuk melatih berbagai skill dalam game. Saat ini, pengguna dapat berlatih flicking/click timing. Ke depan, tim The Meta berencana untuk mengembangkan modul latihan baru untuk melatih kemampuan tracking dan scoping. Di bagian ini, The Meta juga akan memberikan insight pada gamer tentang kemampuan mereka. Misalnya, tembakan seseorang sering meleset ketika musuh muncul di bagian kanan atas layar. Dengan begitu, dia bisa melakukan latihan khusus untuk mengatasi kelemahannya tersebut. Bagian kedua dari The Meta disebut Sandbox, yang memiliki lebih dari 2.600 skenario simulasi untuk menguji kemampuan pengguna. Pengguna The Meta bisa membuat simulasi yang mereka inginkan di Sandbox.
Platform latihan The Meta juga meniru mekanisme yang digunakan pada sejumlah game esports populer, seperti Overwatch dan Counter-Strike: Global Offensive. Platform ini juga mendukung berbagai game esports lain, seperti Rainbow Six, Apex Legends, Call of Duty, Fortnite, Quake, Battlefield dan Paladins. The Meta tersedia di Steam seharga Rp70 ribu. Memang, platform tersebut hanya bisa digunakan oleh gamer PC sekarang. Namun, ke depan, The Meta juga akan tersedia di konsol.
Menurut laporan TechCrunch, The Meta saat ini terjual sekitar 20 ribu unit setiap bulannya. Selain itu, startup pembuat The Meta juga telah mendapatkan investasi sebesar US$2,5 juta dari investor seperti Village Global, Canaan Beta Fund, Courtside VC, AET Fund (Akatsuki Entertainment Technology), betaworks, dan GFR Fund (GREE).
The Meta bukan satu-satunya platform yang ada untuk melatih para gamer. Ada juga StateSpace, pesaing The Meta yang telah mendapatkan investasi sebesar US$4 juta. StateSpace menggunakan neuroscience untuk meningkatkan kemampuan para gamer. Mereka juga berharap, mereka akan bisa membuat metrik yang tepat untuk mengukur kemampuan seorang gamer.
From Our Network