Esports Ecosystem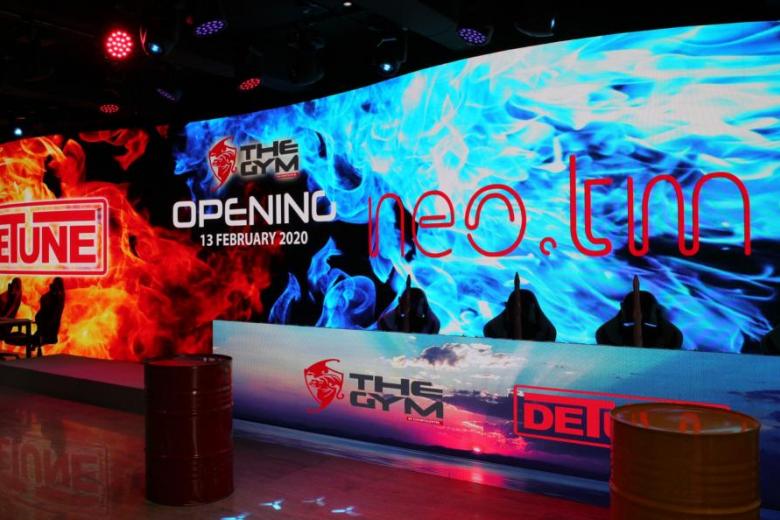 The Gym buka 24 jam sehari, 7 hari seminggu
Perusahaan events services NEO.TM membuka co-working space untuk pelaku esports di Singapura. Dinamai The Gym, satu hal yang menarik dari co-working space ini adalah ia buka 24 jam dalam sehari, 7 hari dalam seminggu. The Gym memiliki luas bangunan 7.700 kaki persegi dan terdiri dari tiga lantai. Fasilitas ini dibangun dengan tujuan untuk menjadi tempat latihan bagi para tim esports profesional. Tidak hanya itu, diharapkan, keberadaan The Gym juga akan mendorong kerja sama antara tim esports lokal dengan tim internasional.
"Tahun lalu, esports menjadi bagian dari SEA Games, ini merupakan bukti bahwa esports akan menjadi semakin populer di kawasan Asia," kata pendiri NEO.TM, Neo Yong Aik, seperti dikutip dari The New Paper. "Esports adalah platform terbaik untuk terhubung dengan generasi muda di kawasan Asia dan di dunia. Namun, walau ada jutaan anak muda yang bermain game di ponsel dan PC mereka, belum ada yang melakukan pendekatan profesional untuk esports.
"Daripada warung internet, kita perlu tempat yang tidak hanya bisa menyediakan tempat untuk latihan dan berkompetisi, tapi juga membantu pemain membentuk kebiasaan yang tepat, yang akan membantu mereka saat mereka mengembangkan karir mereka di esports. Daripada fokus pada aspek gaming saja, kita juga harus memerhatikan aspek lain, seperti nutrisi, kesehatan fisik dan mental. Inilah alasan kami untuk mendirikan The Gym."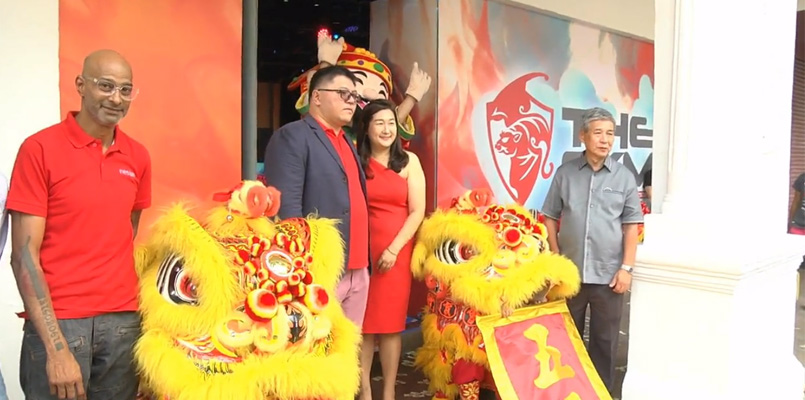 Memang, sekilas, pemain profesional esports "hanya" harus duduk di depan PC atau smartphone dan bermain. Namun, menurut atlet esports profesional, ada kaitan antara performa seorang pemain dengan kebugaran fisik mereka. Selain itu, semakin banyak tim esports profesional yang melihat pentingnya psikolog untuk mendukung pemain profesional mereka.
Di lantai pertama, The Gym menawarkan kawasan layaknya arena yang bisa menampung hingga 150 orang. Tempat ini juga sudah dilengkapi dengan caster booth. Sementara lantai dua dan tiga menyediakan ruangan yang bisa dijadikan tempat untuk latihan, kantor, atau bahkan mengadakan turnamen esports atau melakukan live-streaming.
Memang, industri esports di Singapura mulai menggeliat. Pada Desember 2019, ONE Esports menyelenggarakan Dota 2 World Pro Invitational, mengundang sejumlah tim kelas dunia seperti Team Secret dan Evil Geniuses. Selain itu, berkat dukungan Tencent, Global Esports Federation juga didirikan di Singapura. Setelah membuka The Gym di Singapura, ke depan, mereka berencana untuk membuka fasilitas serupa di kota-kota besar lain, termasuk Jakarta dan kota-kota di Tiongkok.
The Gym juga bekerja sama dengan De Tune, perusahaan broadcast asal Amerika Serikat yang pernah bekerja sama dengan Riot Games dan menyelenggarakan turnamen internasional dari Fortnite dan PUBG. Keduanya akan bekerja sama untuk mengembangkan ekosistem esports di Asia.