Esports Ecosystem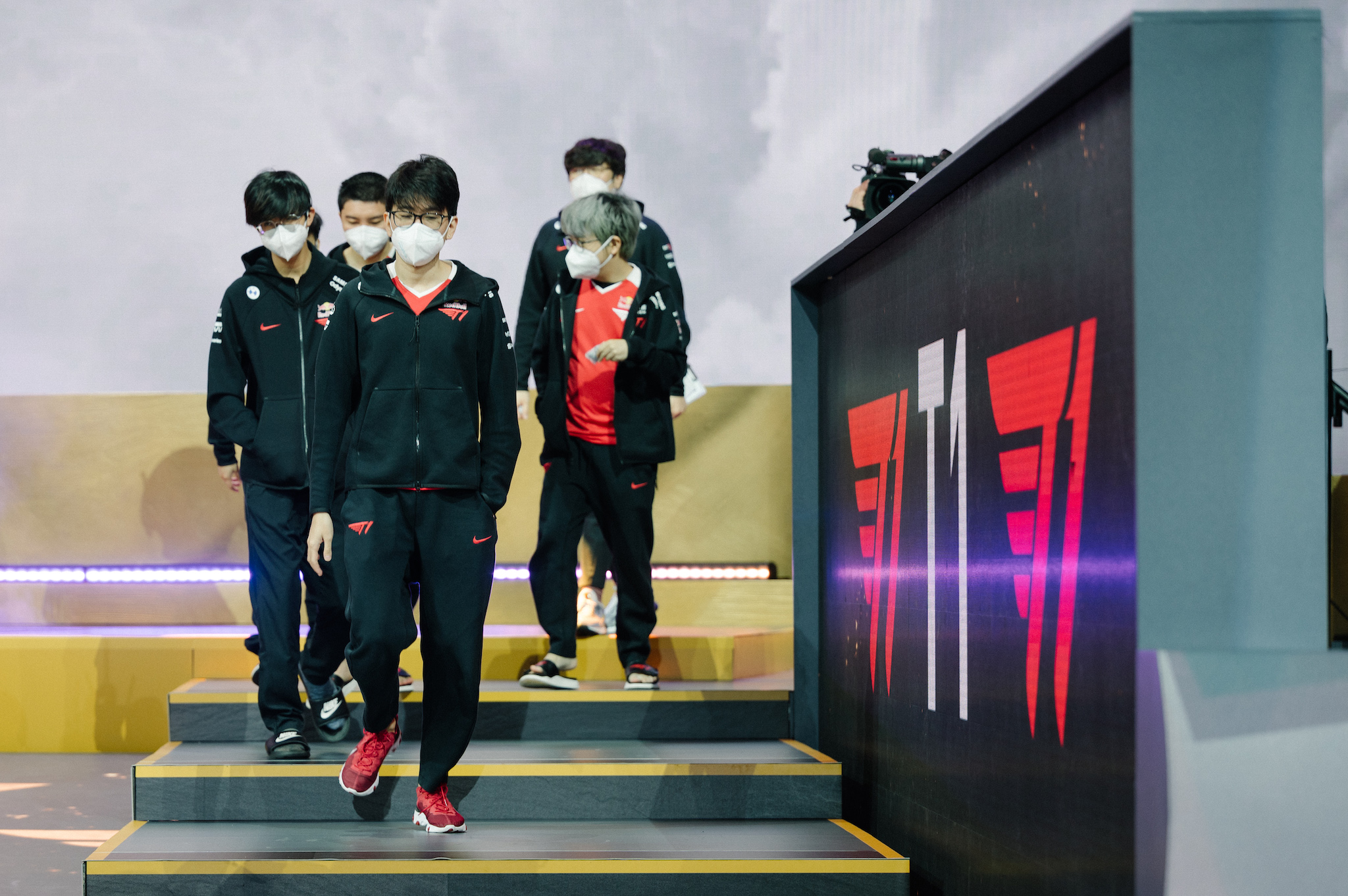 T1 harus puas di posisi 8 besar TI 10 setelah dikalahkan oleh wakil Tiongkok, Vici Gaming dengan skor 2-1.
Perjalanan T1 dalam mengarungi pagelaran The International 10 telah berakhir. T1 tersingkir di babak 8 besar setelah dikalahkan oleh Vici Gaming dengan skor 2-1 pada lower bracket round 3. Dengan hasil ini maka T1 harus puas sebagai 8 tim tebaik Dota 2 dan membawa pulang uang hadiah sebesar US$1.000.500 atau sekitar Rp14 miliar.
View this post on Instagram
Penampilan T1 dalam TI 10 ini sebenarnya cukup baik. Mereka berhasil lolos dari babak group stage di posisi 4 besar. Dengan hasil itu, T1 berhak lolos ke upper bracket di babak Main Event mendatang. Padahal grup A yang ditempati oleh T1 cukup berat. Ada beberapa nama tim kuat seperti IG, Virtus.Pro, OG, EG, hingga Alliance. Namun T1 dapat mengungguli EG dan Alliance sekaligus mengamankan posisi 4 besar.
Pada babak Main Event upper bracket T1 harus bertemu dengan PSG.LGD sebagai juara grup B. PSG.LGD merupakan tim kuat asal Tiongkok yang dijagokan menjuarai TI 10 ini. Lewat pertempuran sengit, T1 tidak mampu menandingi kekuatan PSG.LGD. T1 kalah dengan skor 2-1 dan harus terlempar ke babak lower bracket.
Pada babak lower bracet round 2, T1 bertemu dengan juara TI 3 yakni Alliance. Whitemon dan kawan-kawan bermain apik dan mengalahkan Alliance dengan skor 2-0 langsung. Selanjutnya, di babak lower bracet round 3, T1 harus berjumpa dengan wakil Tiongkok lainnya yakni Vici Gaming. Sayangnya perjalanan T1 harus berakhir di sini setelah dikalahakan Vici Gaming dengan skor 2-1.
[#T1DOTA2] The International 10

Our #TI10 journey has come to an end after a heartbreaking 1-2 loss to Vici Gaming. GGWP to them!

Thank you to all of our fans and sponsors for your continued support ❤️🤍#T1WIN#T1Fighting#igniT1onpic.twitter.com/acYKYbnsg9

— T1 (@T1) October 15, 2021
T1 yang dimotori oleh 2 pemain asal Indonesia yakni Whitemon dan Xepher menjadi idola baru di Indonesia. Mereka berdua menjadi 2 pemain Indonesia pertama yang tampil dalam pentas tertinggi Dota 2 dunia yakni The International. Selain itu mereka juga berhasil membawa T1 hingga babak 8 besar juga menjadi prestasi tersendiri. Tim T1 patut berbangga diri pulang dari TI 10 dengan mengantongi uang hadiah hingga Rp14 miliar.
Sementara itu, tim yang berhasil menjuarai TI 10 ini adalah Team Spirit. Wakil dari Rusia tersebut berhasil mengalahkan PSG.LGD di partai grand final dengan skor 3-2. Padahal tim PSG.LGD lebih dijagokan menjadi juara, sedangkan Team Spirit merupakan tim underdog di turnamen ini. Namun penampilan fenomenal TORONTOTOKYO dan kawan-kawan berhasil mengamankan tim menjuarai TI 10.
Dengan kemenangan ini maka Team Spirit berhak atas trophy Aegis yang menjadi simbol raja Dota 2 dunia. Selain itu Team Spirit berhak atas hadiah juara pertama berupa uang tunai sebesar US$18.208.300 atau sekitar Rp257 miliar. Sementara PSG.LGD di posisi kedua berhak atas uang hadiah sebesar US$5.202.400 atau setara dengan Rp73 miliar.